Out of all beauty products, choosing a clean lip balm is crucial—after all, these are ingredients that you are slathering all over your lips! And, of course, some of the ingredients wind up getting into your mouth. But unless you make it yourself, how do you know which lip balms have natural ingredients and actually work? We asked beauty pros to share their favorite clean lip balms.
Meet the Experts

Rosmy Barrios, MD, Regenerative Medicine & Anti-Aging Doctor

Marisa Garshick, M.D., a dermatologist at Medical Dermatology & Cosmetic Surgery (MDCS) in New York

Katya Bychkova, beauty expert and Styleprint blogger

Ashunta Sheriff, celebrity makeup artist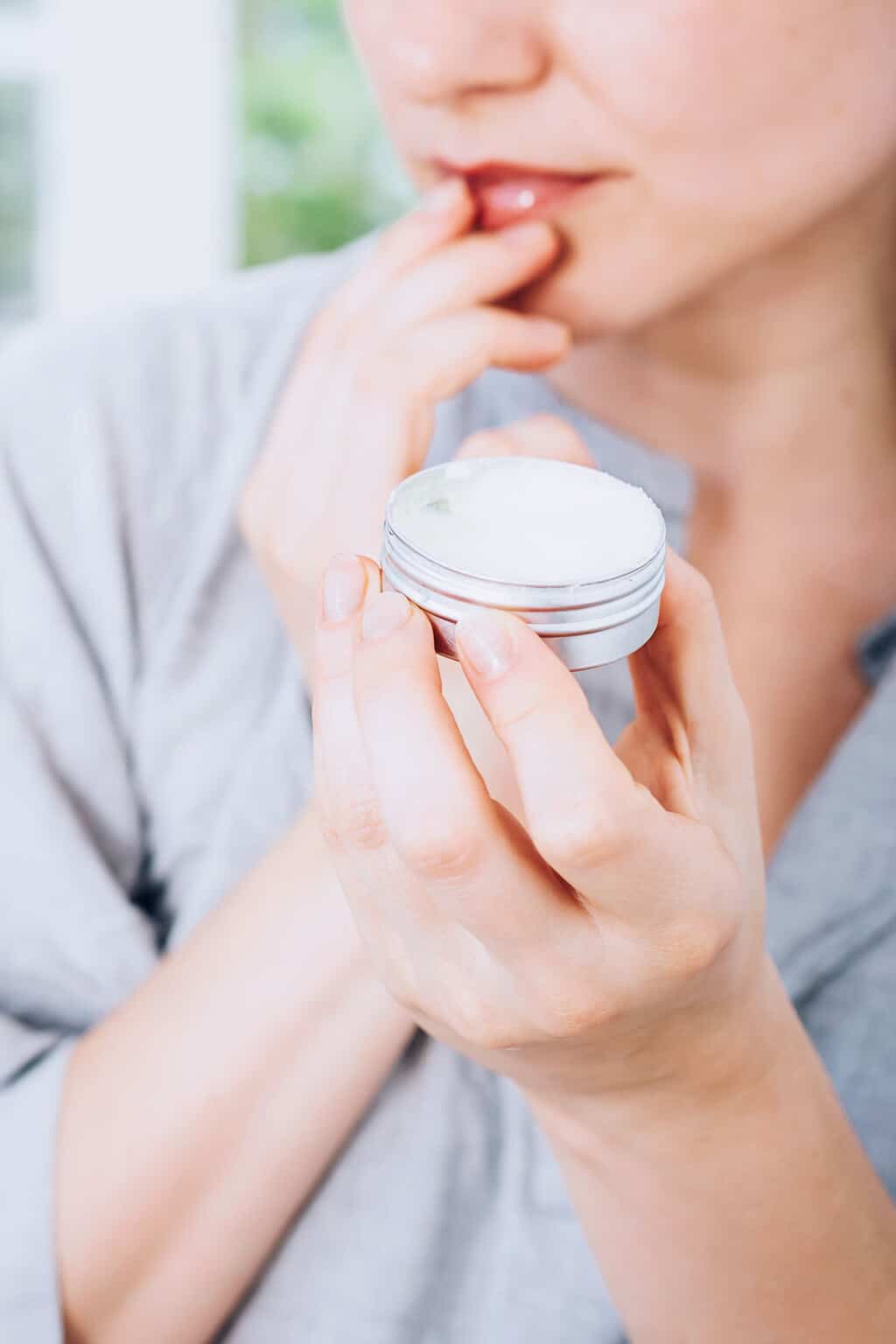 Lip Balm Buying Guide — What To Look For
Natural oils
When choosing a clean lip balm, Rosmy Barrios, MD, Regenerative Medicine & Anti-Aging Doctor, recommends looking for oils such as coconut, avocado, castor, jojoba, etc, which are commonly used in beauty products and are excellent at retaining moisture and nourishing.
"This is especially useful if the lips are dry or even damaged, as it can help them heal faster," she notes. "Many oils, such as coconut or castor oil, also have a soothing effect and can help with inflammatory problems."
Another plus about natural oils is that they often come with a naturally pleasant smell, which helps companies avoid the need to include additional fragrances. 
Zinc oxide
Another great ingredient to look for in lip balms is zinc oxide, which not only softens the skin and helps speed up wound healing, but is one of several natural ingredients that protect against UV rays, Dr. Barrios points out.
"Since the sun can easily dry out and damage the lips, the risk of oral herpes, wrinkles around the lips, and even the development of melanoma increases," she says. "Fortunately, lip balm containing zinc oxide helps reduce the likelihood of these effects, but it's recommended to reapply it every two hours, just like regular sunscreen." 
Vitamin E
This natural vitamin, which is often found in clear lip balms, is best known for its antioxidant properties, as they protect cells from the damaging effects of free radicals. "Lip balm with vitamin E can speed up the healing processes of damaged lip skin and also moisturize the skin and help to restore its damaged layer faster," Dr. Barrios adds.
Hyaluronic acid
Similar to the skin on your face, your lips could benefit from the inclusion of hyaluronic acid in a lip balm, which can hold up to 1,000 times its weight in water. "This topical humectant attracts moisture and leaves your lips feeling softer and more hydrated," explains beauty expert Katya Bychkova. "It's an excellent skin soothing ingredient that works for all skin types and provides anti-aging benefits for your lips."
9 Natural + Clean Lip Balms We Love
Ready to shop clean lip balms? Here are the brands experts recommend.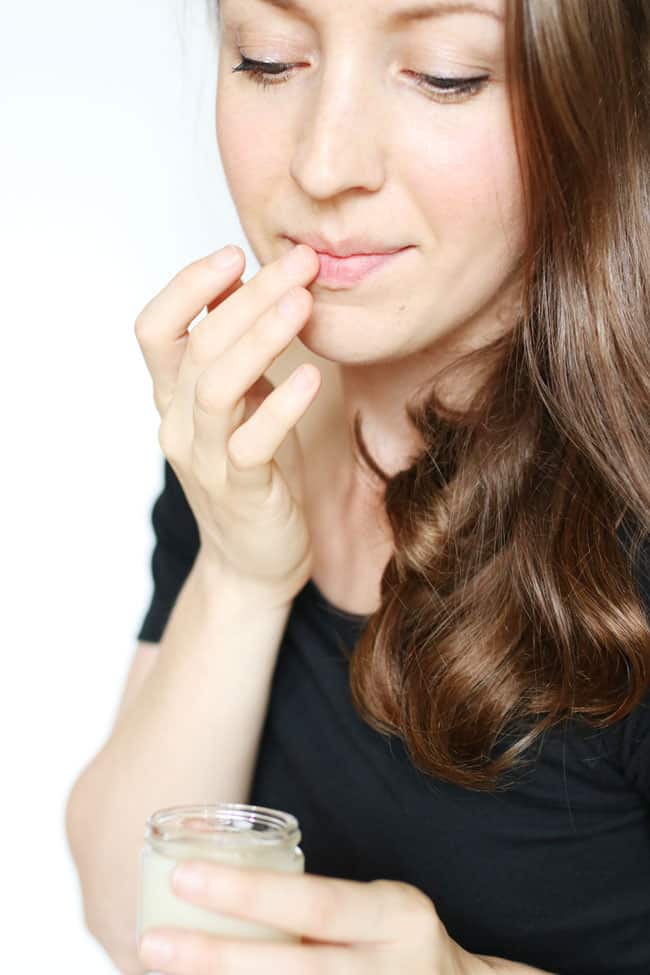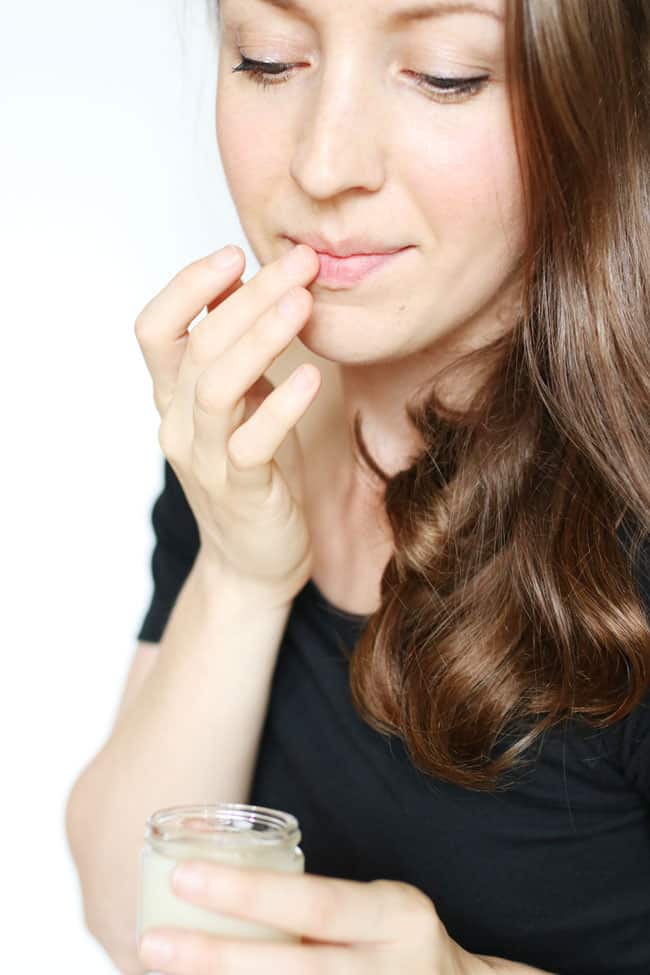 Lanolips Original Lanostick
This lip balm uses natural waxes and butters, in addition to vitamin E and lanolin, making it a great option for on-the-go application, according to Dr. Garshick. "It nourishes while also protecting the lips," she says. "The mango seed butter helps to lock moisture in, while the candelilla wax helps to protect the lips."
Supergoop Play Lip Balm
Supergoop is known for its clean ingredients, and their lip balm is no exception. It's acai-flavored and made of plant-based ingredients like shea butter and sunflower oil. "Doubling as a lip balm and an SPF, this is a great option for daily use to help protect the lips from sun damage," adds Dr. Garshick.
Tatcha Camellia Gold Spun Lip Balm
This lip balm is proof that clean beauty can be luxurious, notes Bychkova. "The product contains crushed gold flakes that look like you are holding treasure in your hands, not a clean beauty product," she says. "The key ingredients include Japanese Camellia Oil, a rich source of antioxidants and a skin-soothing ingredient, and squalane, which helps strengthen the skin's barrier and prevent moisture loss." 
Tatcha Camellia Gold Spun Lip Balm
Kopari Lip Glossy Watermelon
This lip balm smells like summer, thanks to its infusion of ingredients such as watermelon, coconut oil and shea butter. "It's a high-shine formula that helps prevent moisture loss and is gentle enough for sensitive skin," says Bychkova. "I can't imagine my vacation without having this oldie but goodie clean beauty product in my beach bag!"
Sebamed Lip Defense Stick SPF 30
It might not look like anything fancy, but this lip balm comes in clutch for those with chapped lips, especially during the colder seasons of the year when the air is stripped of humidity. "It protects against UV rays and also contains vitamin E, and ingredients such as beeswax, castor oil, and jojoba oil to provide excellent hydration and nourishment," says Dr. Barrios. 
Sebamed Lip Defense Stick SPF 30
Biossance Squalane + Rose Vegan Lip Balm
This deeply moisturizing formula contains both hyaluronic acid and squalane, two effective ingredients that provide weightless hydration to your lips, notes Bychkova. "This vegan, fragrance-free lip balm offers a medium glossiness and helps protect the lips in weather conditions," she says. "Because the formula is lighter and has zero pigmentation, I often use it as a moisture-locking layer I apply on top of my lipstick."
Biossance Squalane + Rose Vegan Lip Balm
Bite Beauty Agave Lip Balm
Agave nectar is the main ingredient used in this lip balm, which has a rich antioxidant content and skin-soothing abilities. "Agave is traditionally used in treating cuts and burns and to speed up wound healing," says celebrity makeup artist Ashunta Sheriff.
Also included is shea and mango seed butters along with avocado oil, which plump up the lips with much-needed hydration. 
Beautycounter Lip Conditioner In Calendula
This lip balm meets EWG's strictest standards, which means that all of the ingredients listed in its label are safe and non-toxic. "This lip balm is rich in nourishing and moisturizing ingredients such as avocado oil, shea butter, and meadowfoam seed oil, which will be very effective for dry, chapped, and sensitive lips," says Dr. Barrios.
Beautycounter Lip Conditioner In Calendula
Andalou Naturals 1000 Roses Sensitive Lip Sleeping Mask
Marisa Garshick, M.D., a dermatologist at Medical Dermatology & Cosmetic Surgery (MDCS) in New York is a big fan of this lip balm that is intended for use overnight. "It contains a combination of alpine rose stem cells, rich in antioxidants, as well as rosehip oil which helps to protect and nourish the lips," she says. "The blend of oils and emollients to hydrate the lips while you sleep."
Andalou Naturals 1000 Roses Sensitive Lip Sleeping Mask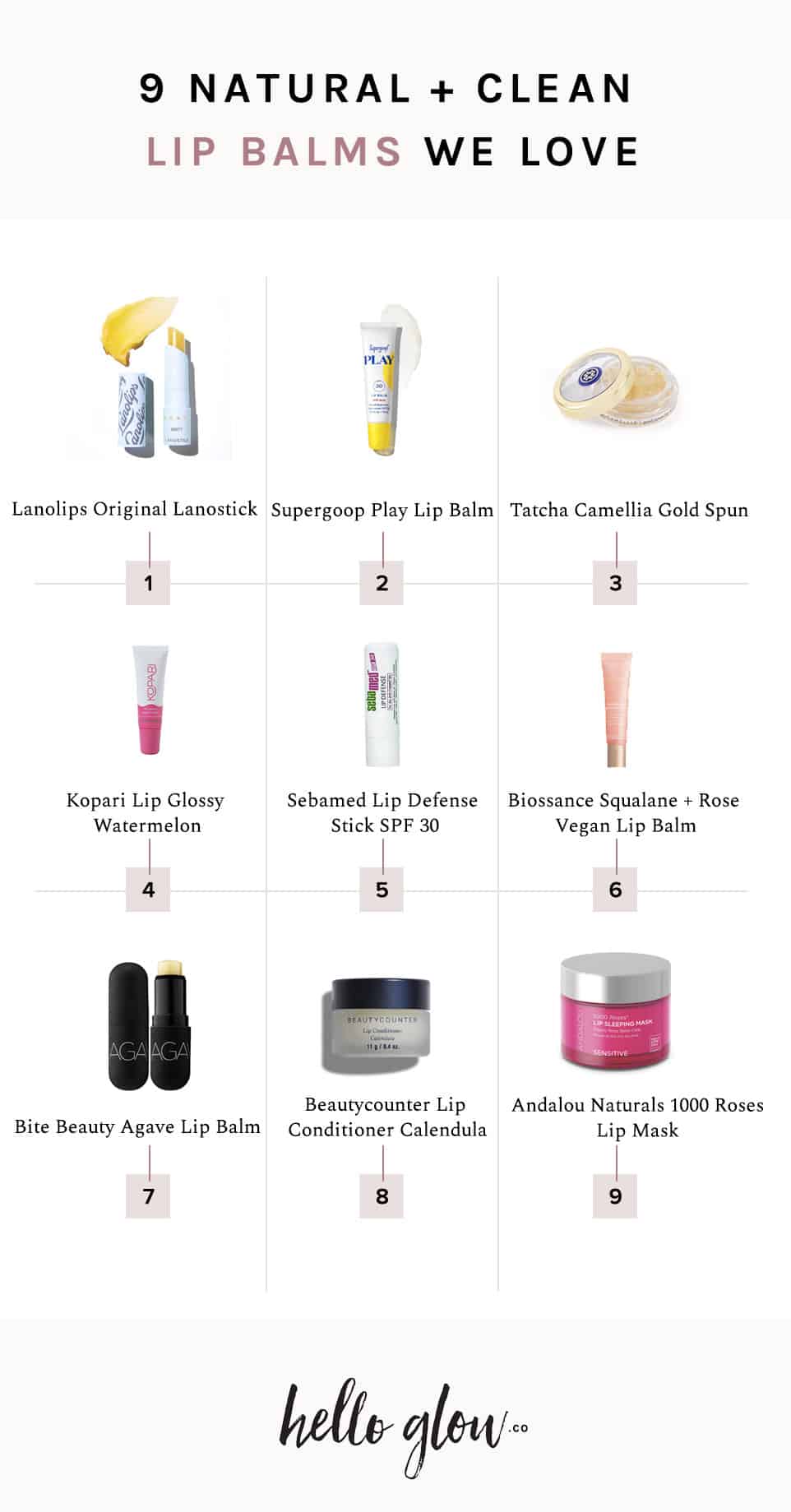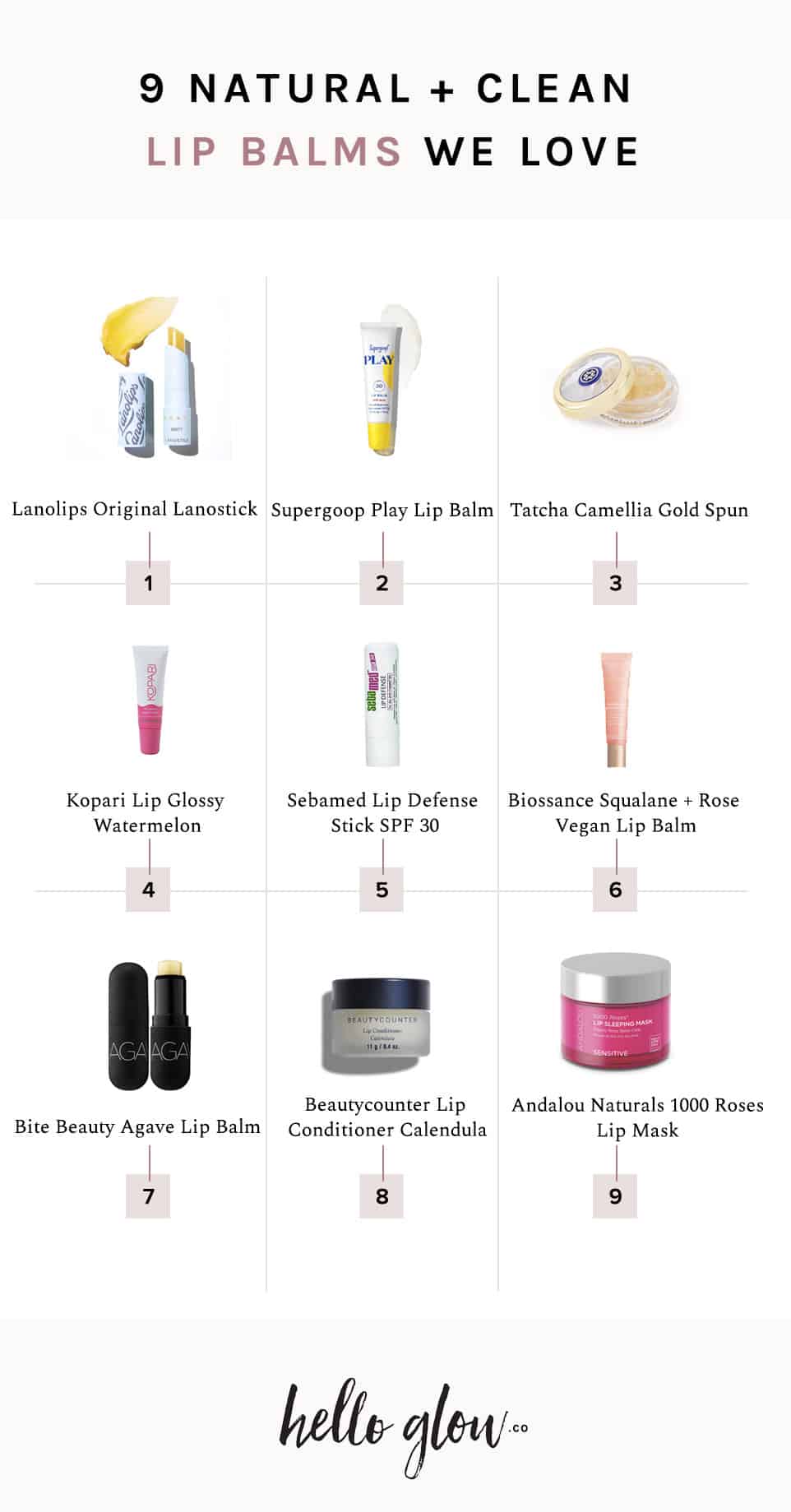 Source by helloglow.co