In today's business landscape, where many companies are embracing hybrid or fully remote work setups, IT departments are responsible for maintaining continuous SOC 2 compliance for secure remote access for employees to transition seamlessly between on-site and remote operations.
Traditional identity management solutions encounter difficulties accommodating remote work due to their reliance on on-premises infrastructure, resulting in inflexibility. Conversely, cloud-based infrastructure swiftly empowers organizations to adapt to dynamic work scenarios, offering essential system control that directly strengthens compliance adherence.
This evolving work paradigm, enabling employees to work from various locations, introduces organizational challenges. New processes must be established to retain control over remote users and systems while existing protocols require restructuring to align with the demands of the contemporary, technology-driven era. Examples of these processes include:
Regulating the flow of data and information across remote systems.
Provisioning and revoking user access to IT resources.
Implementing holistic device management.
Verifying user identities before granting secure remote access to company resources.
Furthermore, the accessibility of data and evidence becomes paramount to validate that users and processes align with the SOC 2 commitments established by the organization.
In the following sections, we delve into the prevalent standards and controls that administrators implement to meet diverse SOC 2 requirements while accounting for remote employees. We also explore how cloud-based directory services streamline compliance and reporting efforts. It is crucial to note that each organization possesses distinct attributes; hence, specific prerequisites naturally vary and are determined in collaboration with the reviewing entity assessing the evidentiary material.
Understanding SOC 2 Compliance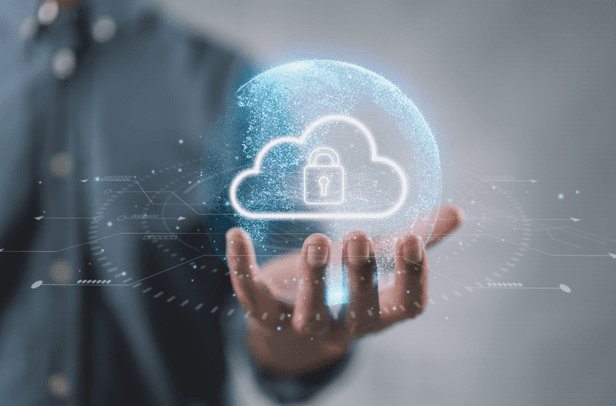 SOC 2 compliance signifies a service organization's adherence to rigorous criteria outlined by the American Institute of CPAs (AICPA) within the SOC 2 framework. This framework evaluates an organization's controls and practices regarding security, availability, processing integrity, confidentiality, and customer data privacy. Unlike SOC 1, which focuses on financial reporting controls, SOC 2 is tailored to assess security and privacy controls relevant to technology and cloud-based service providers.
The SOC 2 compliance journey involves an independent audit by a certified public accountant (CPA) to ascertain if an organization's controls align with the established criteria. Organizations that attain SOC 2 compliance showcase their commitment to data security, privacy, and operational dependability, fostering trust among customers and stakeholders.
The adaptability of the framework enables organizations to tailor controls based on their services and specific security and privacy concerns. SOC 2 reports are classified into two types: Type I evaluates control design at a specific juncture, while Type II assesses control effectiveness over a duration, generally six months or more.
Especially pertinent for entities handling sensitive customer data, SOC 2 compliance holds particular relevance in sectors such as technology, SaaS, cloud computing, and data hosting. By achieving SOC 2 compliance, organizations set themselves apart in the market, enhance client relationships, and ensure that their operations align with industry-acknowledged security and privacy standards.
The Significance of SOC 2 Type II Compliance
SOC 2 Type II compliance is important, as it demands organizations to meticulously establish and adhere to stringent information security protocols and procedures.
A service aligned with SOC 2 Type II compliance must adhere to the five essential "trust service principles" when managing customer data:
Security: Safeguarding system resources against unauthorized access or improper data disclosure takes precedence. Strengthening access security incorporates security measures such as two-factor authentication, web application firewalls (WAFs), Cloud VPNs, and Software-Defined Perimeters (SDPs).
Availability: While system functionality is not within its scope, SOC 2 Type II compliance mandates the monitoring of network performance and addressing security incidents, site failover, and availability-affecting security concerns as per contracts or service level agreements (SLAs).
Processing Integrity: Achieving processing integrity entails efficient data processing, ensuring accurate and timely information delivery to designated destinations. This hallmark involves data monitoring and quality assurance measures.
Confidentiality: Ensuring confidentiality necessitates securing sensitive data against unauthorized entities. Employing network and application firewalls and access controls becomes imperative—additionally, encryption during transmission bolsters confidentiality.
Privacy: Conformance to privacy standards involving the collection, usage, retention, disclosure, and disposal of personal information aligns with the AICPA's Generally Accepted Privacy Principles (GAPP) guidelines.
By comprehending and aligning with these five "trust service principles," organizations achieve SOC 2 Type II compliance, demonstrating their dedication to safeguarding customer data and upholding industry-recognized standards for security and privacy.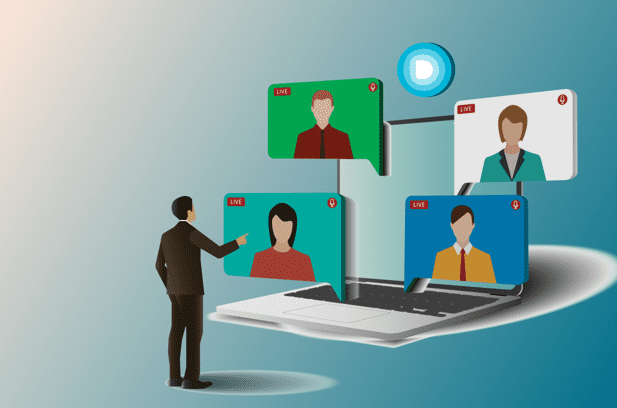 Preparing for SOC 2 in the Era of Remote Work
In a landscape where remote work is prevalent, organizations relying on limited identity and access management (IAM) resources, like on-premises identity directories, face challenges in effectively managing remote users and systems. To address this, organizations are establishing robust, secure business VPN infrastructure to manage resources efficiently.
Conventional directory services often struggle with managing specific resource types, particularly those confined to on-premises and Windows®-based environments. Moreover, extending on-premises identities to diverse resources requires additional tools covering various operating systems, web applications, cloud file servers, and more.
Organizations consolidate identity management into a unified, cloud-based console to proactively mitigate risks associated with remote work. This approach efficiently oversees users, ensuring secure remote access to a broad range of resources, ensuring seamless remote operations.
Maintain Compliance with a Comprehensive Security Solution
In contemporary cybersecurity, comprehensive and effective security solutions, such as business VPN services, are paramount. Advanced security features encompass actionable forensics, detailed audit trails, intelligent alerting, and centralized monitoring. These features establish a comprehensive security posture that addresses threat detection, incident response, and ongoing system monitoring.
Actionable Forensics: Gain insights into attack origins, network infiltration, potential system impact, and severity. This aids in effective threat detection, mitigation strategies, and implementing measures to prevent similar incidents.
Exhaustive Audit Trails: Detailed visibility into system component changes, additions, or removals, including unauthorized data alterations and attack-related specifics.
Smart Alerting: Prompt response and corrective actions without alert fatigue, covering unauthorized data access, control changes, configuration adjustments, and file transfers.
Centralized Monitoring: A unified cloud management platform monitors system activities, config changes, and user access controls across on-premises and cloud environments, ensuring comprehensive network security.
Wrapping Up
In the realm of information security, attaining SOC 2 compliance is a significant achievement. As businesses traverse the changing terrain of remote and hybrid work environments, ensuring secure connectivity for employees takes on heightened importance. By embracing SOC 2 compliance, organizations forge a robust framework that safeguards sensitive data, strengthens identity management, and cultivates a culture of security awareness. This compliance is a testament to an organization's dedication to data protection, streamlines operations, fosters trust, and solidifies the organization's role as a dependable digital-age partner.