Sharing my full (non-sponsored) review of Book of the Month and if it's worth it. If you'd like to try it out, my referral link gives you access to your first month for $5!
Hi friends! How's the week going so far? I hope you're having a great one. It's been cloudy and rainy here (so lovely!) and it's been a pretty normal week taking care of Caro (the meds seem to be helping), doing the work thing, and shuffling the crew to activities.
For today's post, I wanted to talk about Book of the Month since I've been using it for over a year now! A couple of years ago, I vowed to start reading three books per month, and it's ended up being a realistic and attainable goal that's brought more joy into my life. Book of the Month has been a huge part of that. It's a monthly subscription that enables me to try out new books and authors, and I'm pumped to share more details about it with you.
*Note: this review is not sponsored and my membership is not gifted. If you'd like to use my referral link, you'll get your first month for $5!
Is Book of the Month worth it?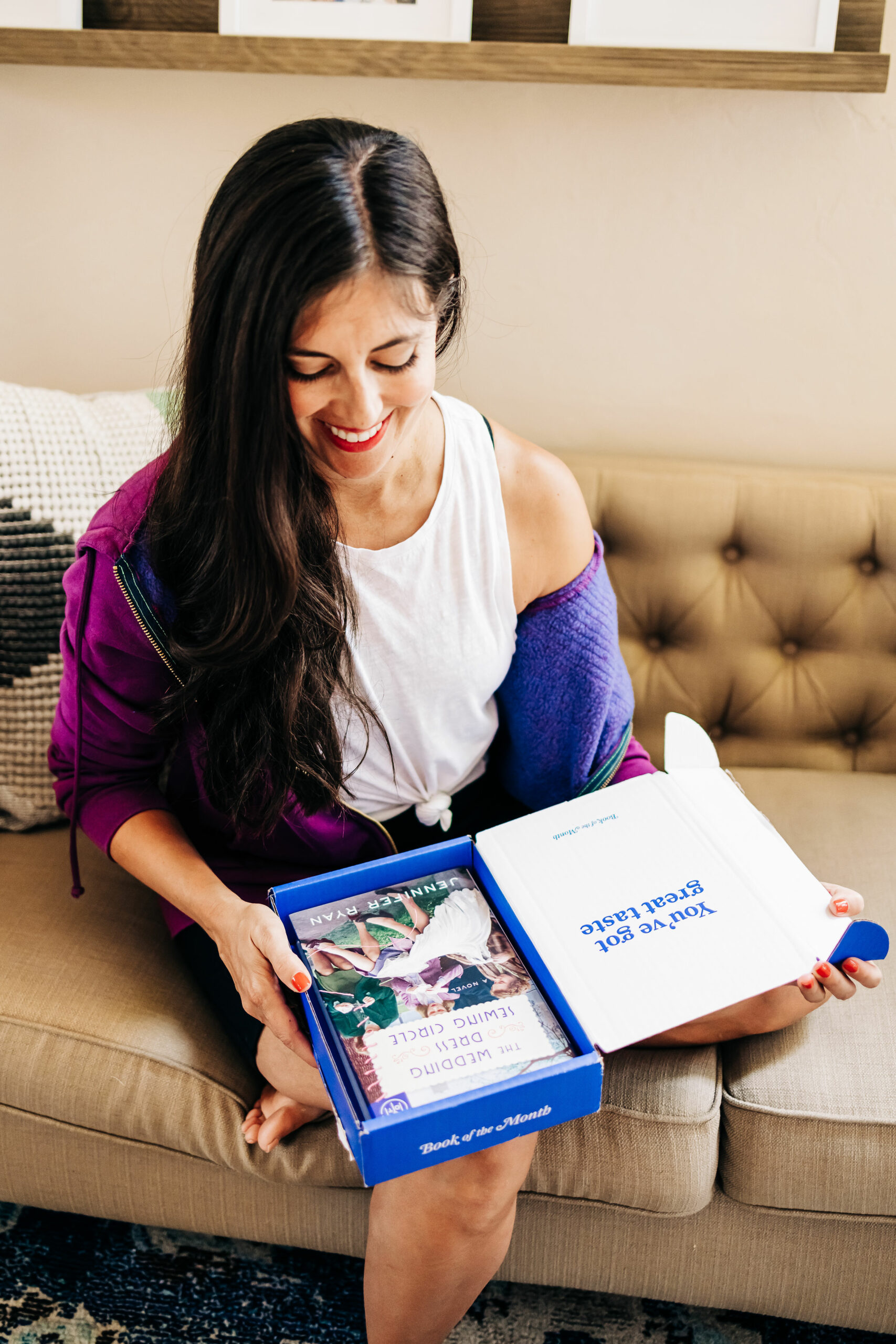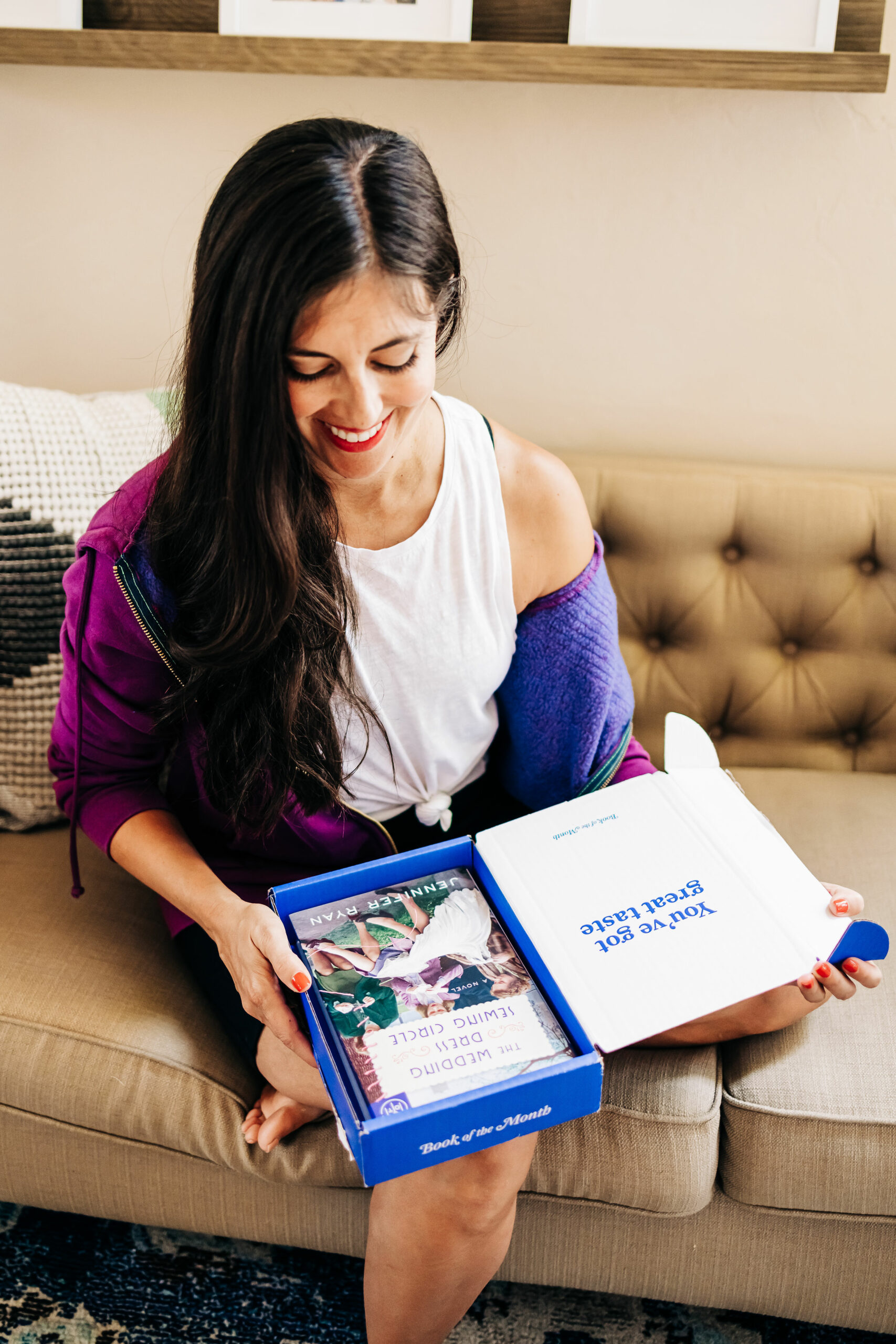 (my fave hoodie in all the land)
What is Book of the Month?
Book of the Month is a monthly book subscription. You can select from a handful of new curated titles each month, or browse previous reader faves. If you don't see something that you want to read, you can skip that month and resume the following month. I currently pay $16.97 per month and have read 14 books through my subscription.
They have BFF rewards along the way and you can earn rewards like pins, a book bag (I love mine!), birthday book, Book of the Year book, and a 20% discount in their online boutique.
Benefits of Book of the Month
You expand your reading horizons
The main reason I joined to Book of the Month was to try new authors and titles that I otherwise might not find. They provide a thorough synopsis for each book, and add excellent emoji descriptors for each option (like emotional, social issues, book length, decade, LOL, light read, slow build, quirky, rural, action-packed, non-linear timeline, supernatural, etc.)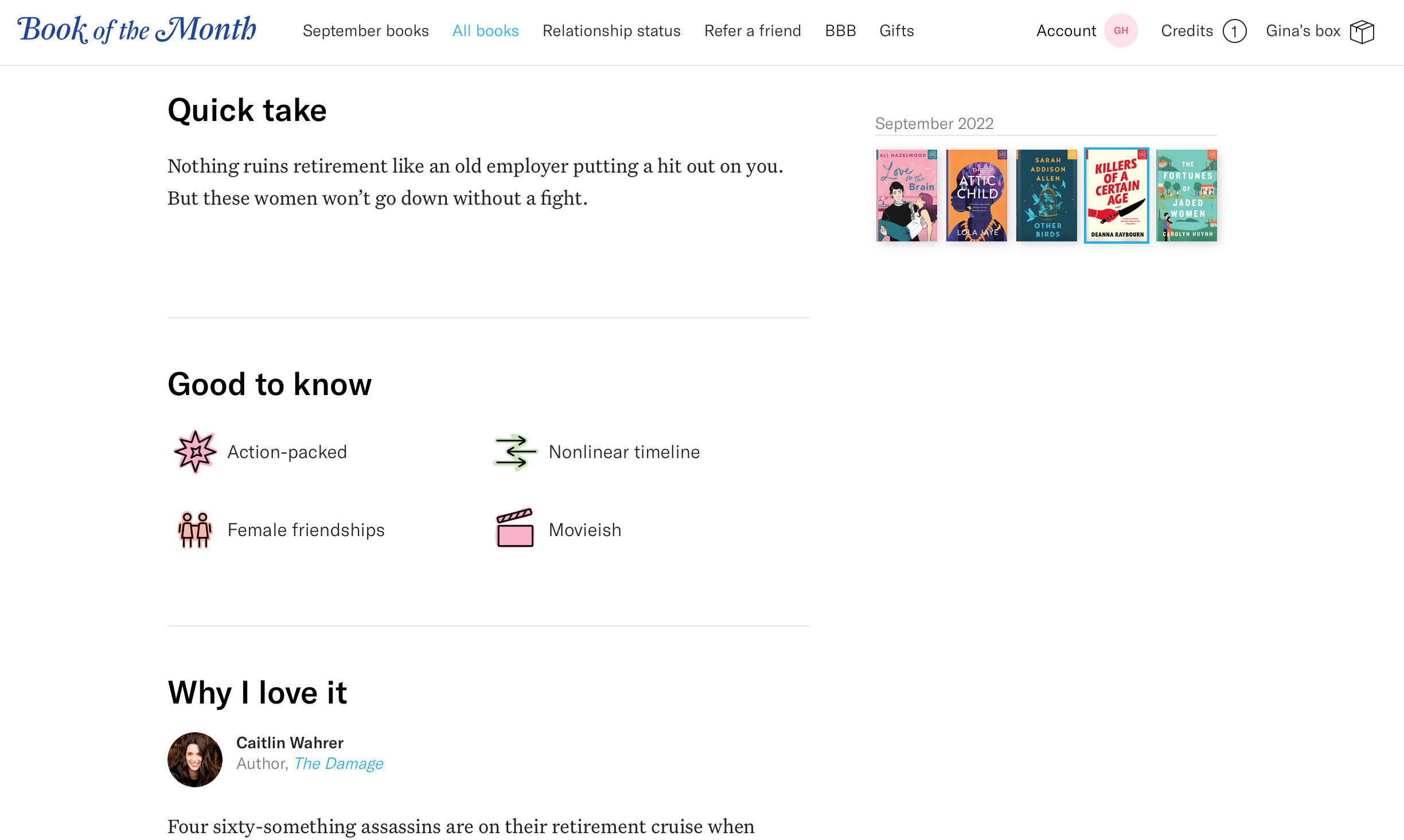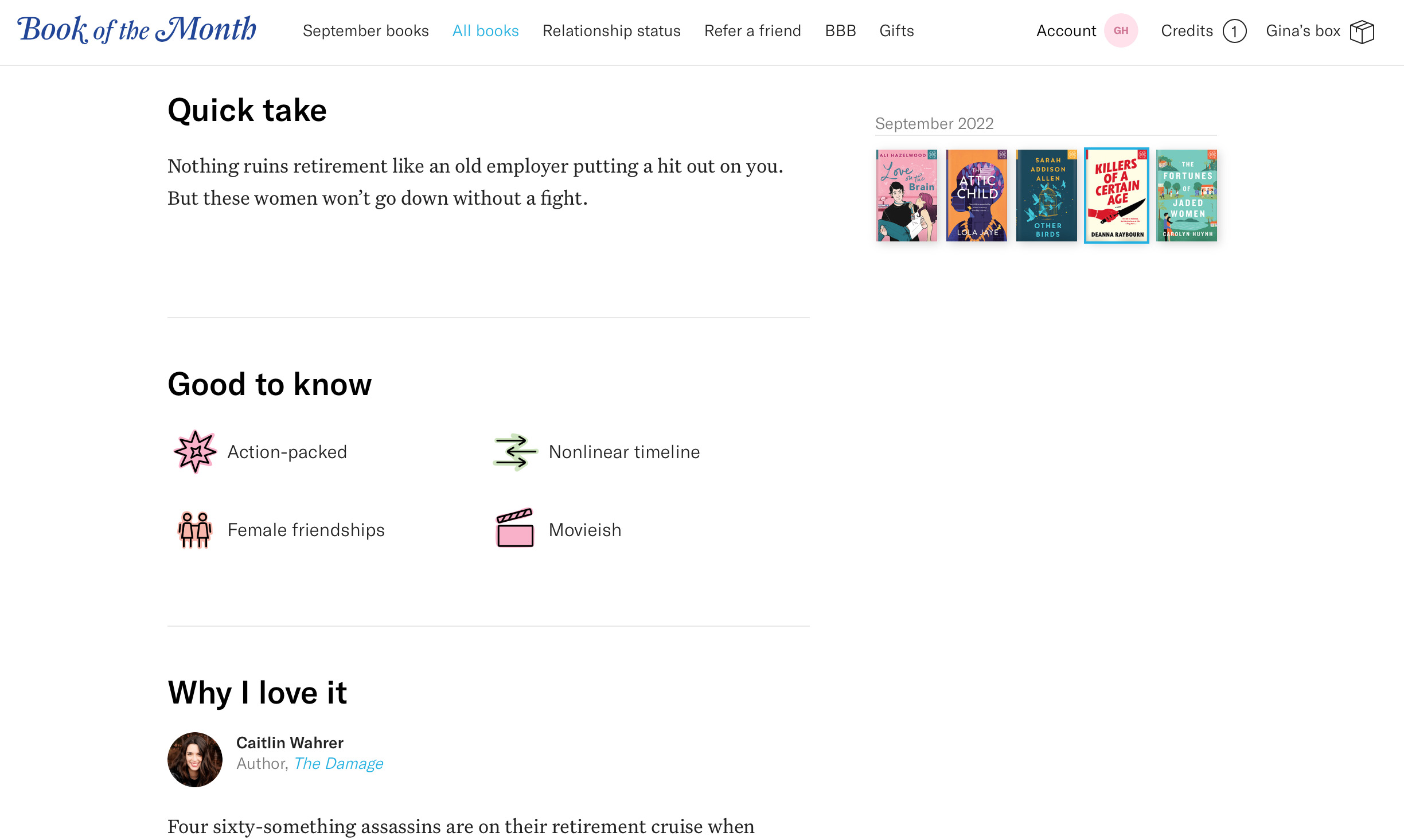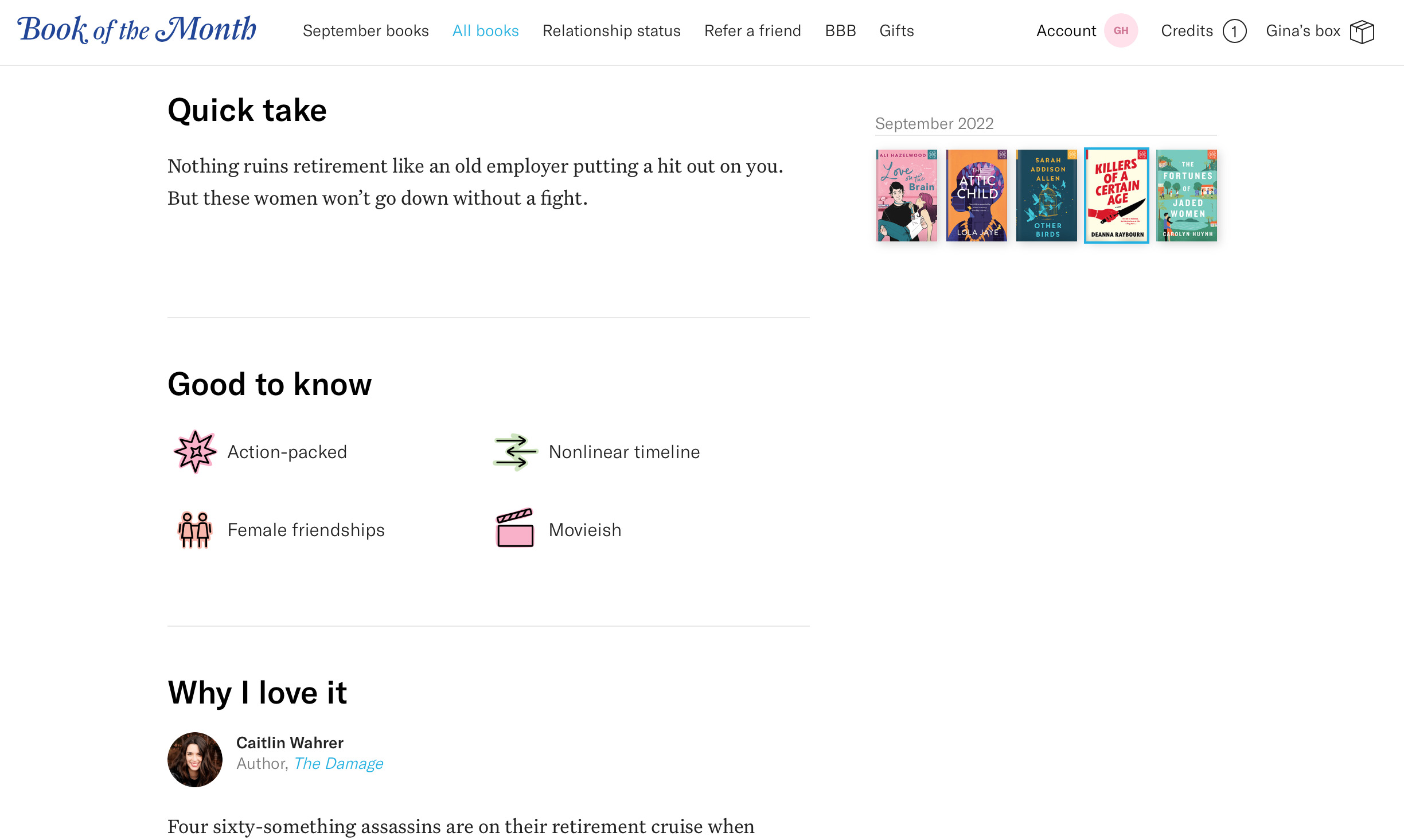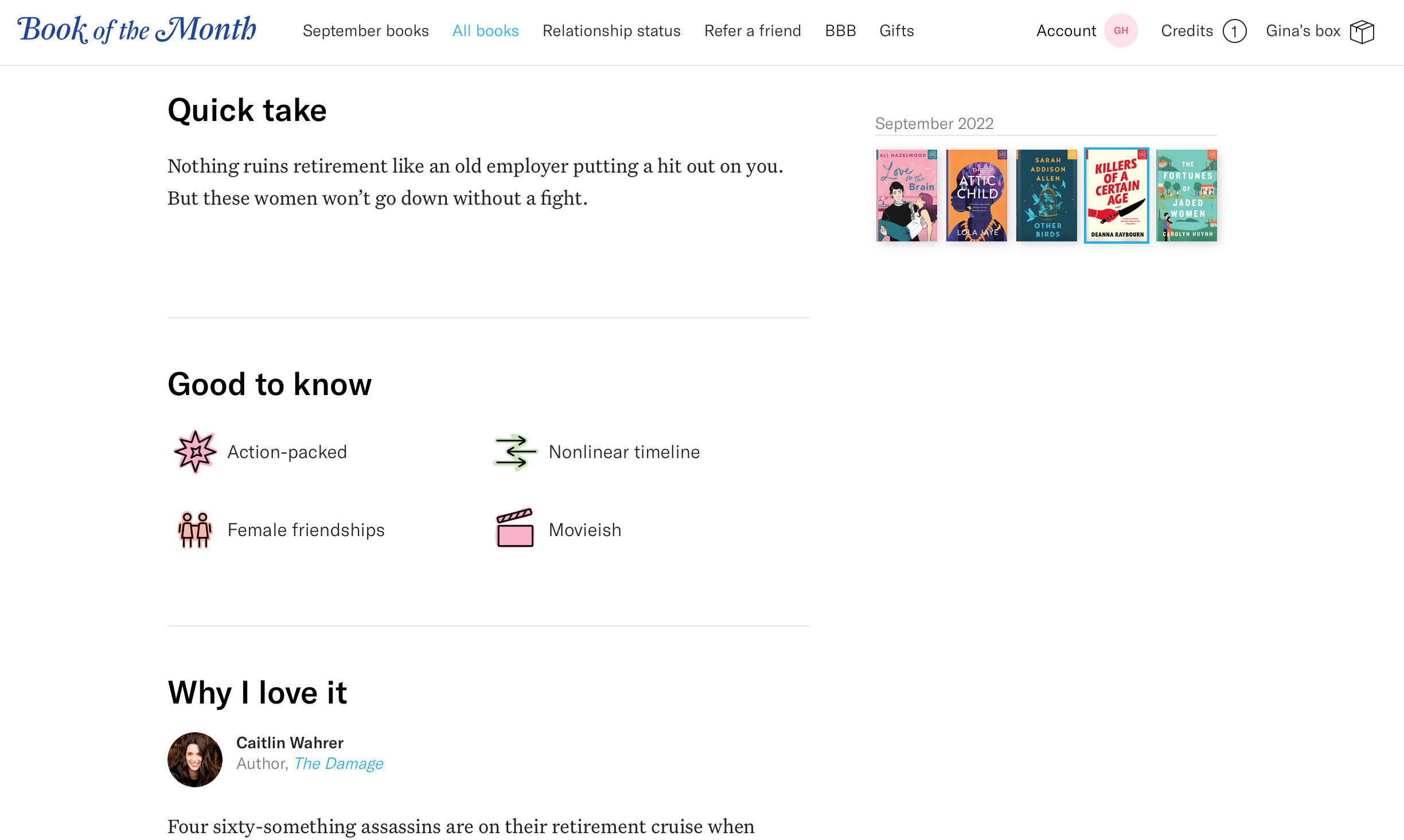 I discovered some new favorite authors and all-time favorite books through Book of the Month.
It encourages me to read more often
When I get a fresh new hardcover each month (digital books will never be as satisfying as the real deal), I'm immediately excited to dive in. I know that having Book of the Month has absolutely helped me to reach my goal of 3 books per month. I also feel like reading on my phone is distracting because I immediately open email and Instagram. This way, I have a book, which is separate from my phone, to enjoy. I also like reading physical books because the kids can see me reading, instead of thinking I'm playing around on my phone.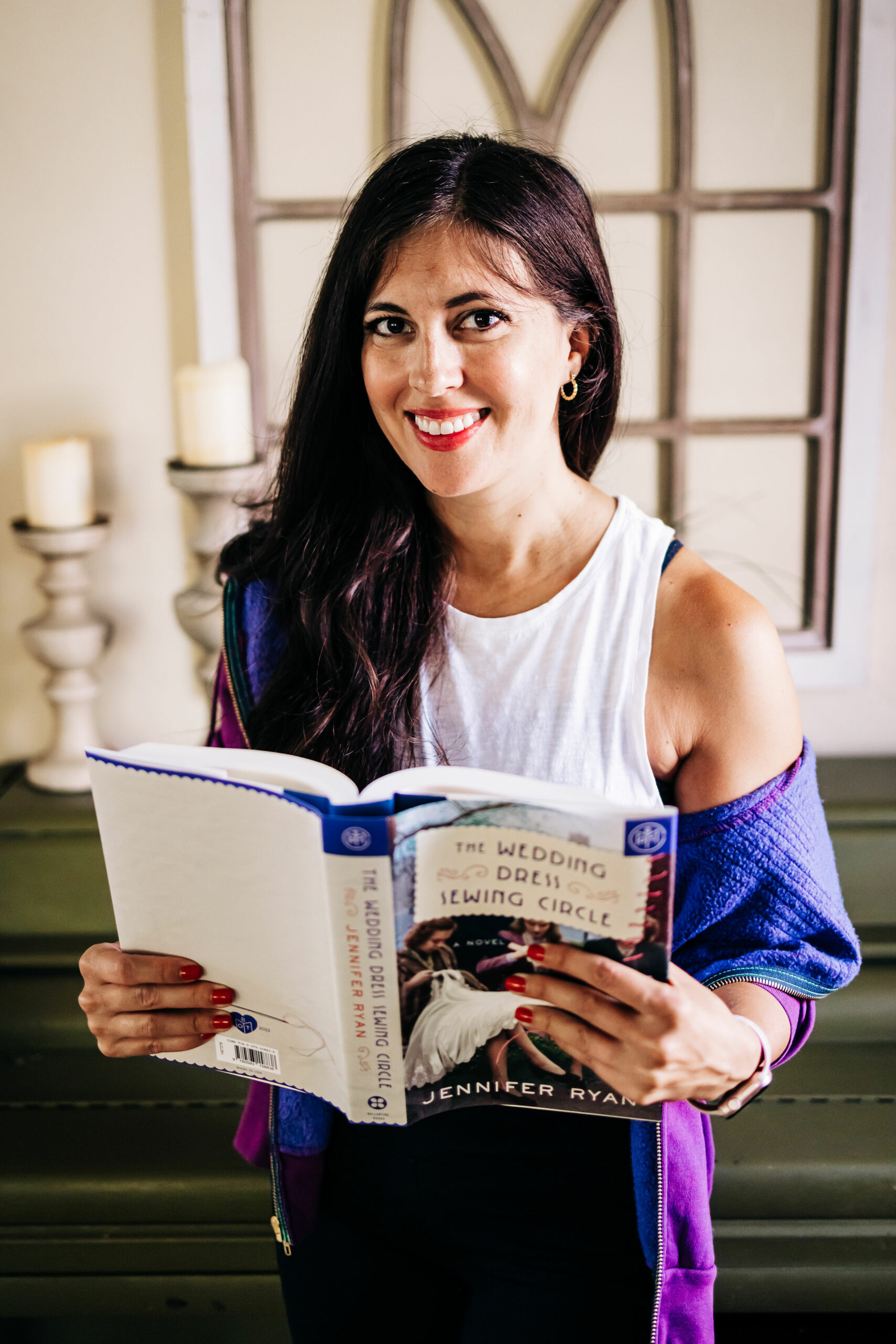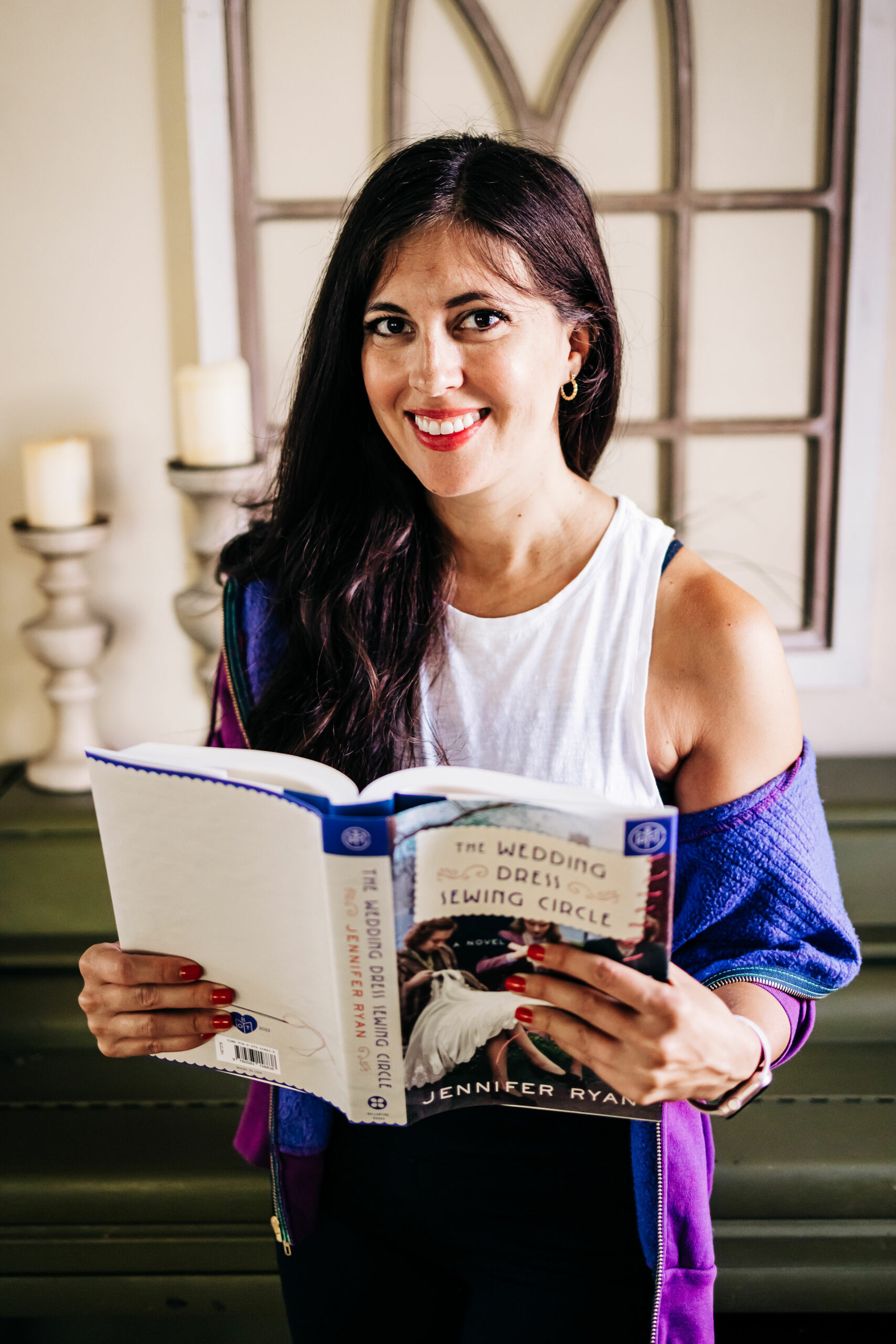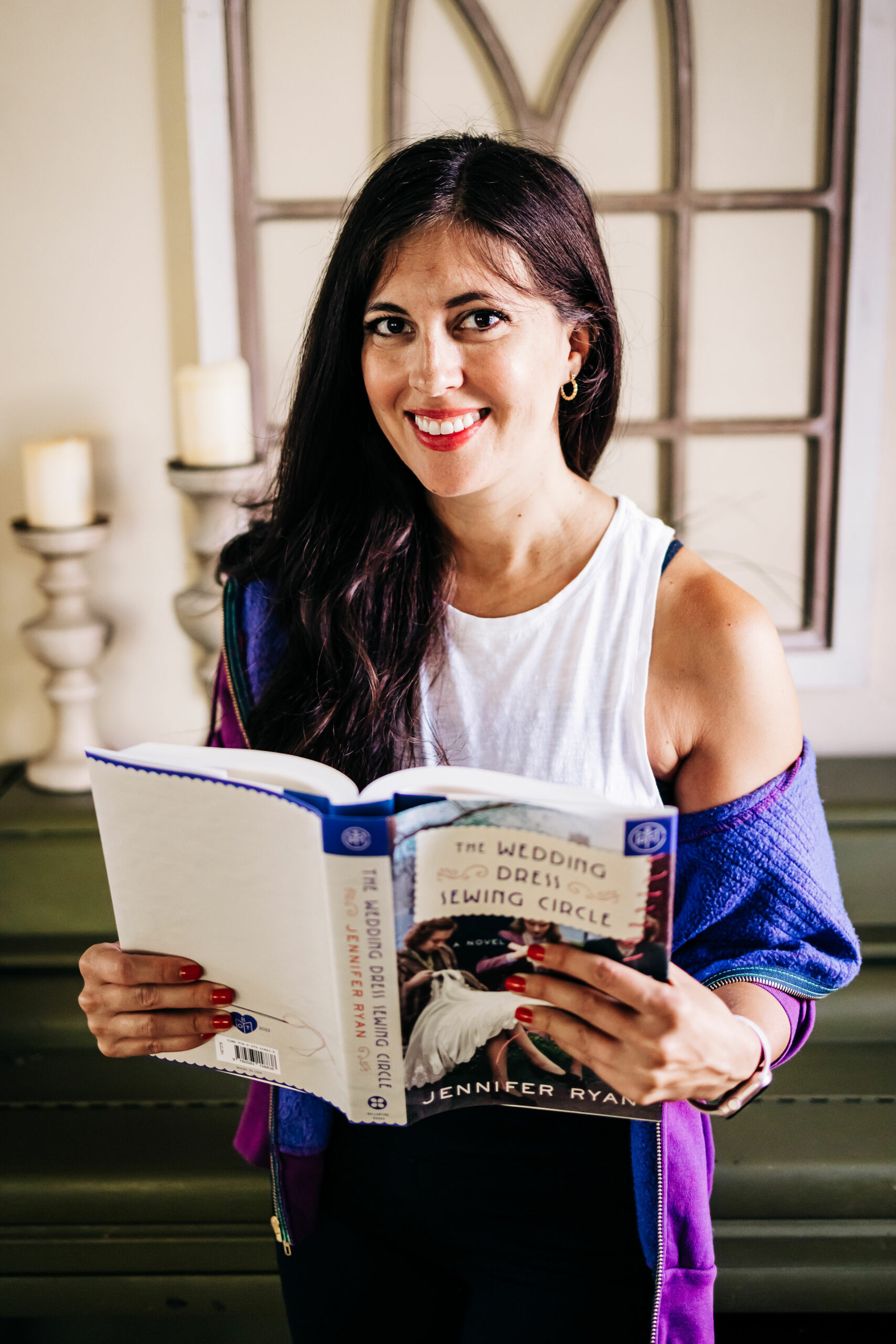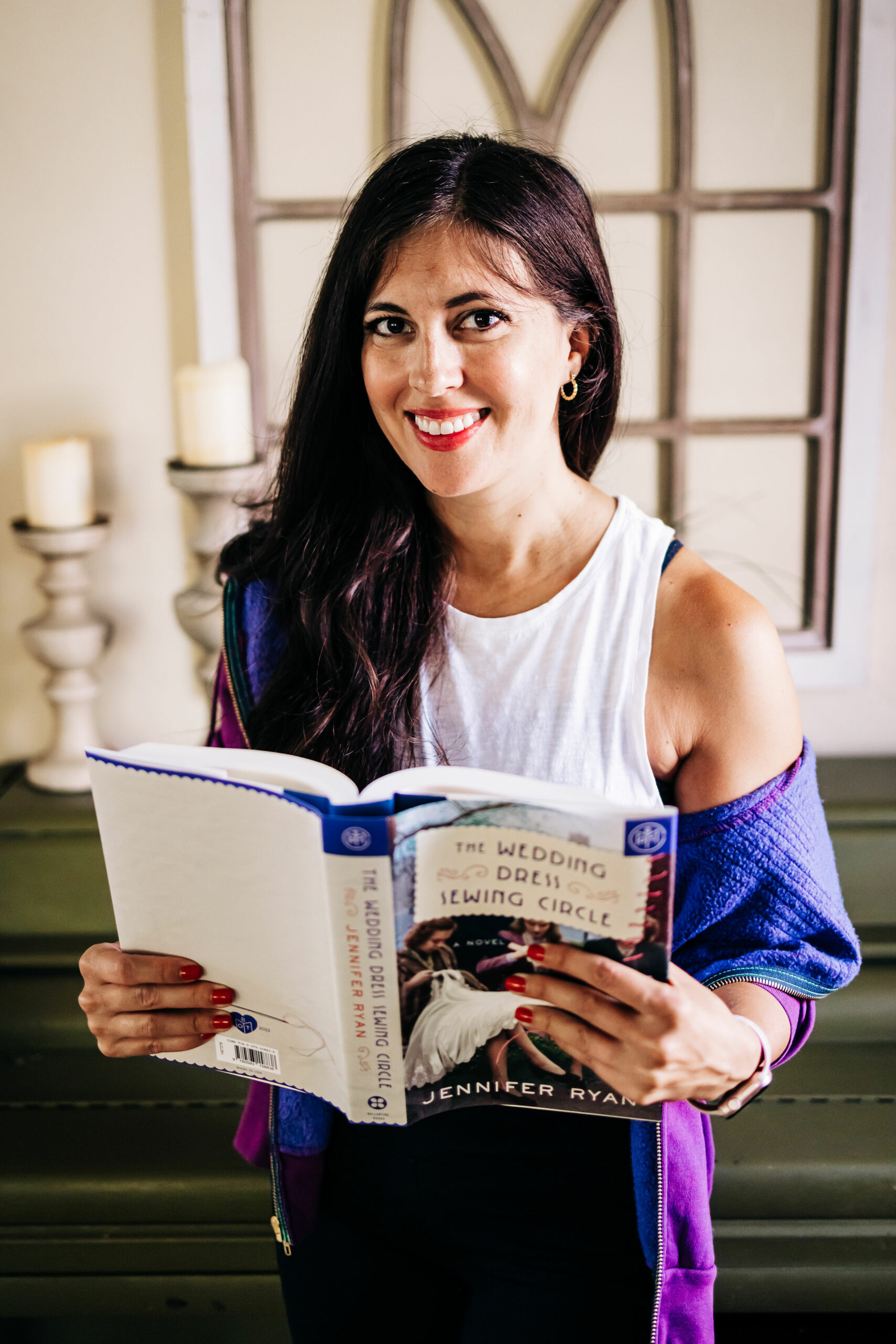 The downsides
Sometimes I don't like the available selection
There have been a handful of months where the available titles and the previous reader faves weren't intriguing to me. I've also had one book that was a dud. You can't win them all, and overall, I'm usually thrilled by the diversity of genres they offer each month.
It's pricier than simply ordering a book on Amazon
At around $17 per month, it's more expensive than ordering books on Amazon. At the same time, they're gorgeous hardcover books and I've been sharing them with friends and donating the others to our local library.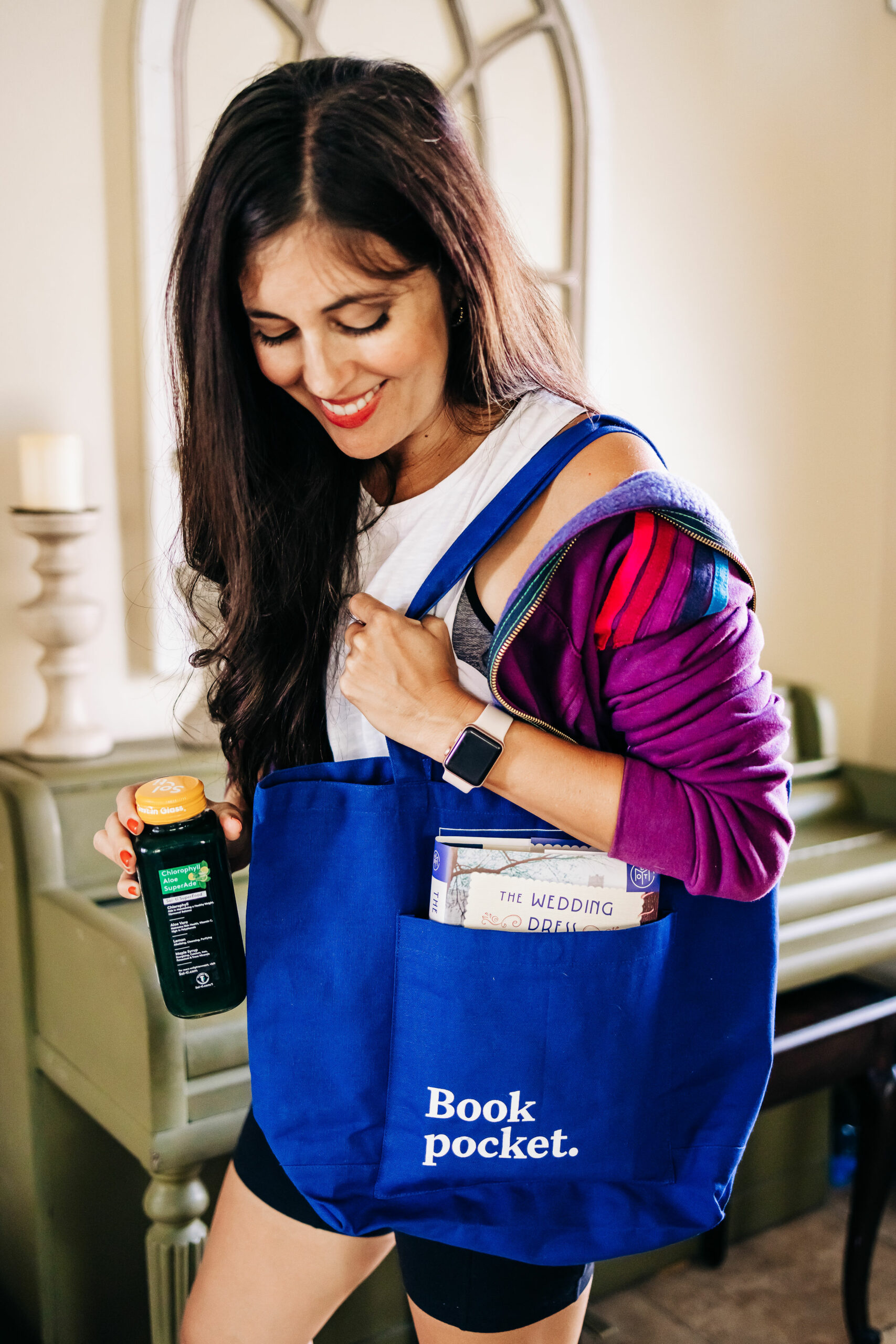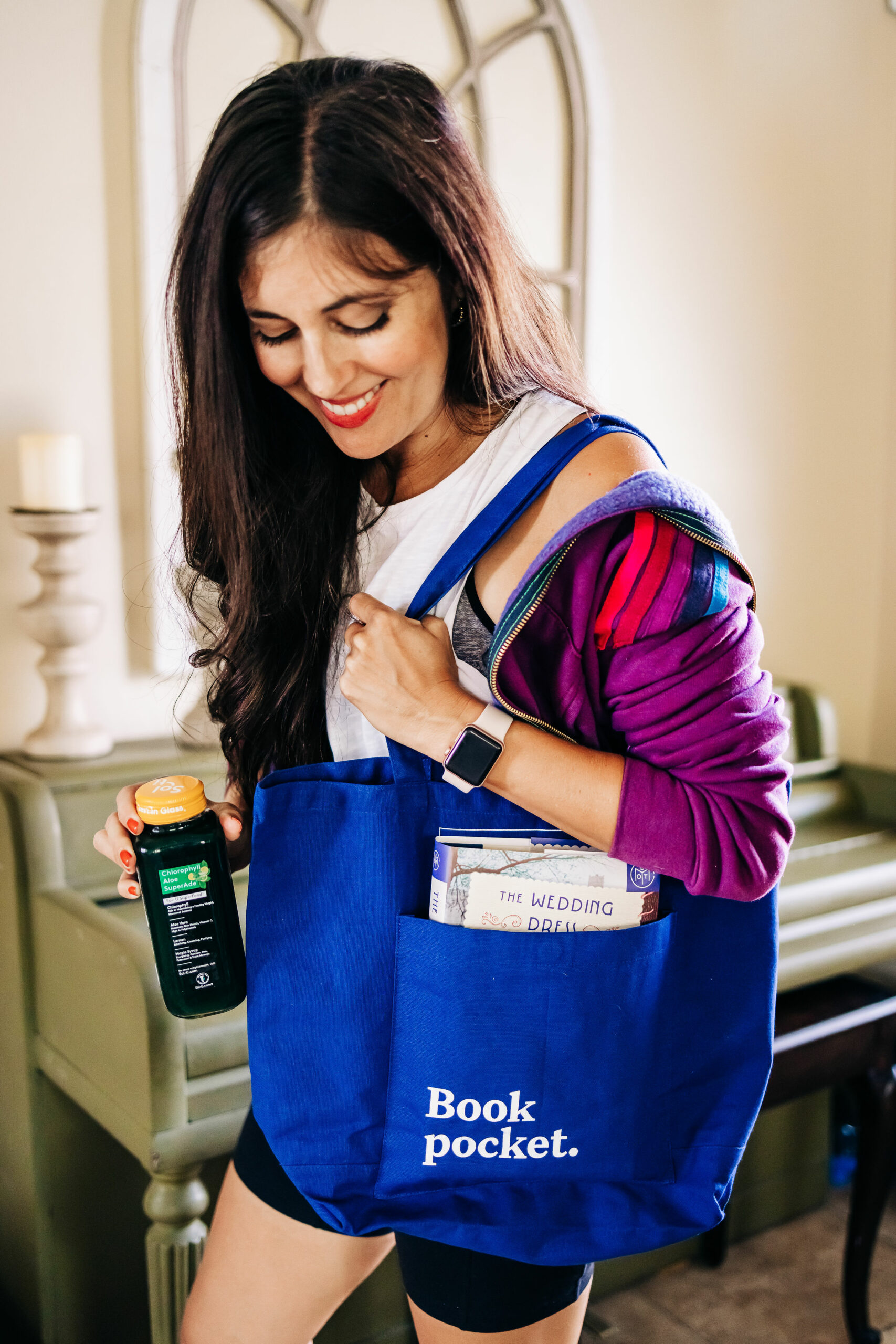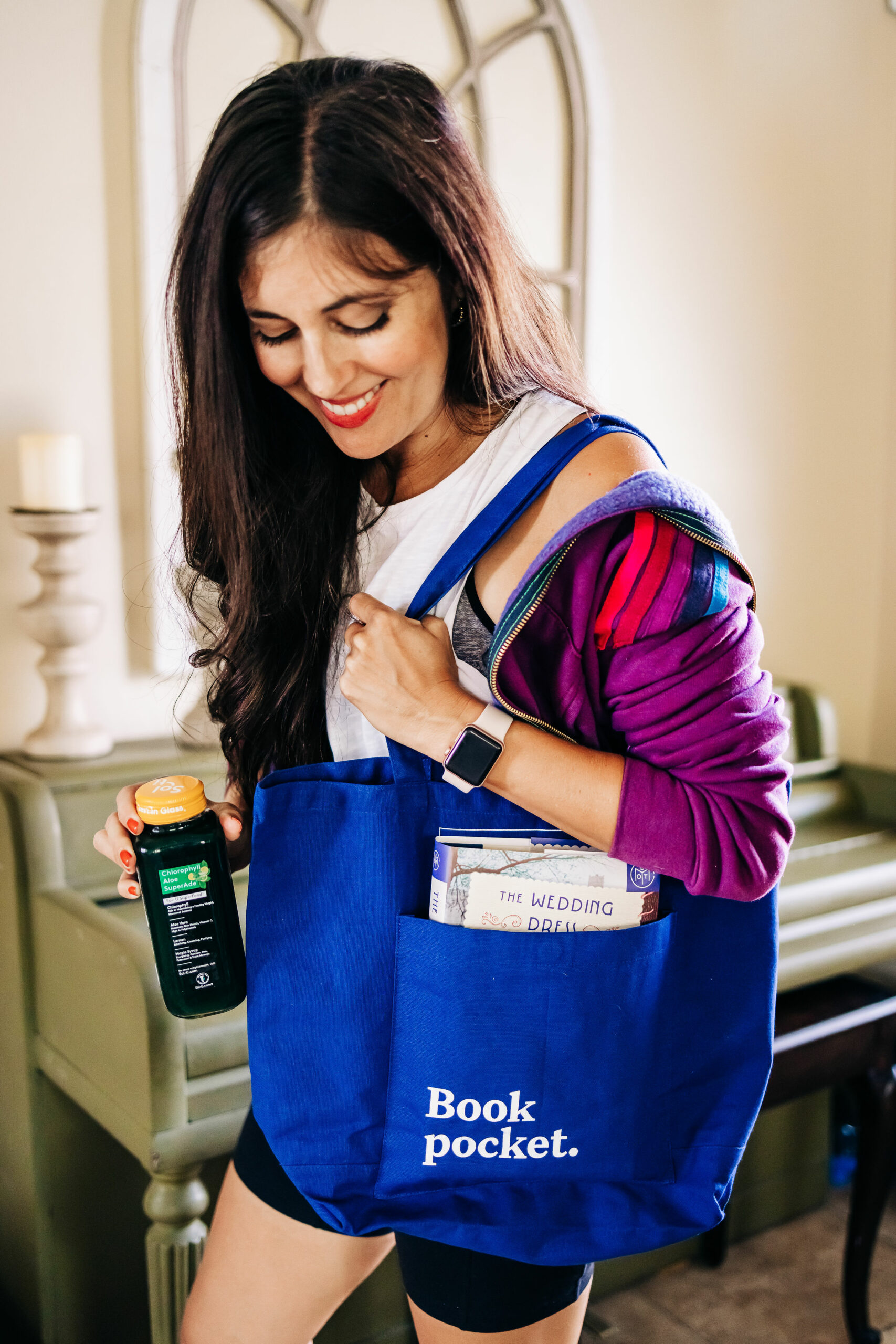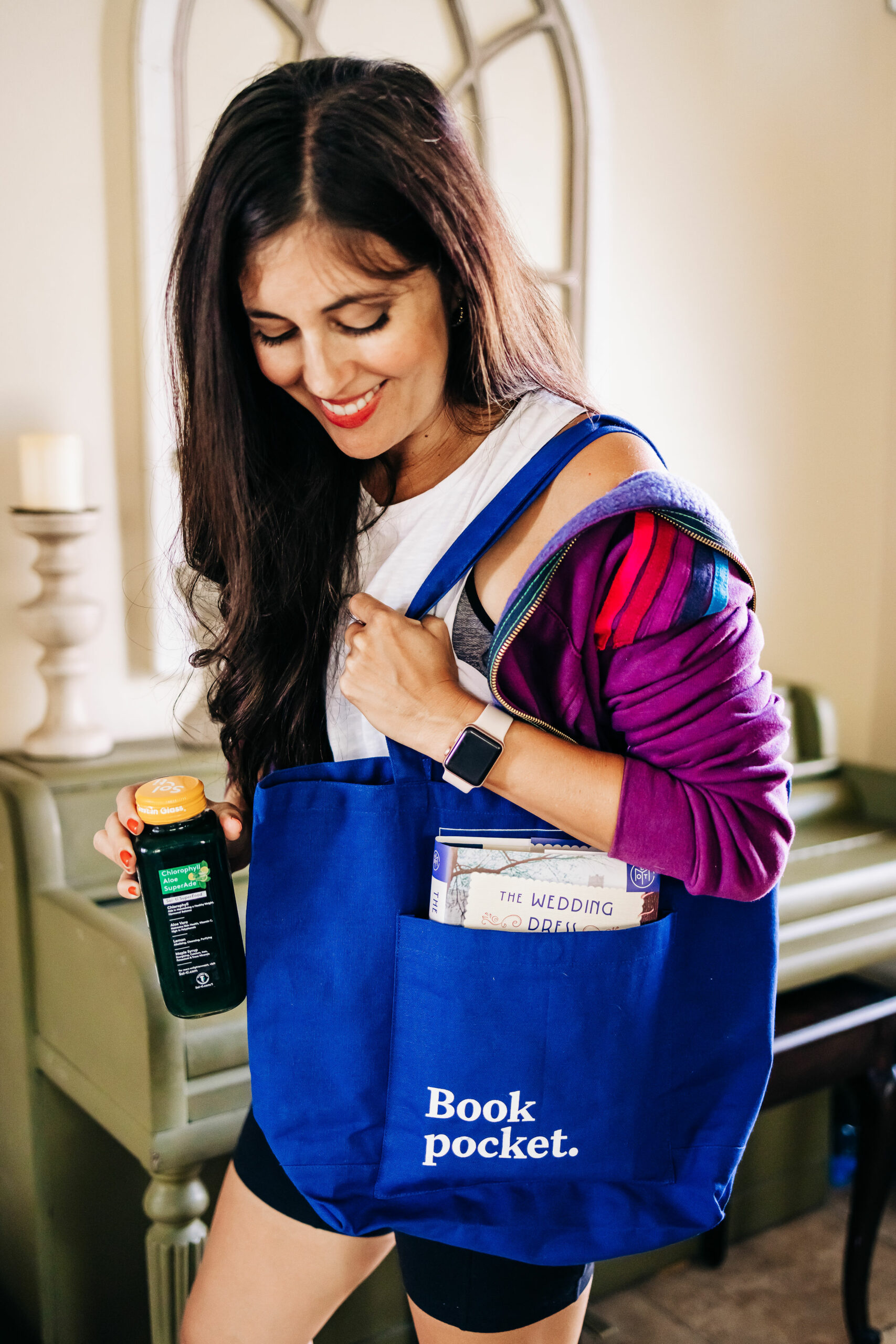 Is it worth it?
100% yes it's been worth it for me. I think of all of the times I waste $20 throughout the month, so it's a small investment to pay for something that brings me joy and encourages me to read more often each month. I also like that I'm not charged when I skip months, so it's NBD if they don't have something I want to read each month.
Have you tried Book of the Month or anything similar?
Are you in any book clubs?
What are you reading right now?
xoxo
Gina
Check out my great 2021 book recap here
Source by fitnessista.com