You've heard it a thousand times before: green tea is good for you! In fact, it's good for your skin inside and out because of its antioxidant, antibacterial, and anti-aging properties. It soothes skin inflammation, reduces acne, and prevents hair loss! Read on to learn the skin benefits of green tea and how to add it to your beauty routine.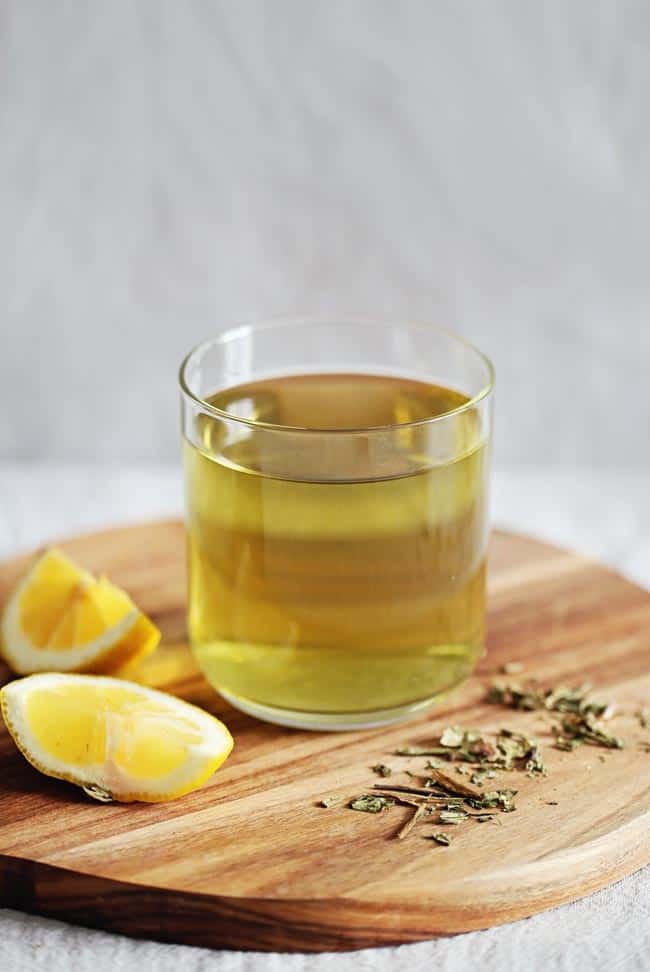 Green Tea Health Benefits
Green tea remains one of the most popular beverages around the world, especially in Asian countries, and it has been consumed since ancient times, tracing back to 2737 B.C. There's good reason for that—not only is green tea delicious, but it offers a myriad of health benefits. It's also a caffeinated alternative to coffee and one that doesn't tend to come with the same jitters and anxiety. 
The main health benefit of green tea comes from the fact that it contains a high concentration of antioxidants, substances that help neutralize free oxygen radicals that damage cellular structures like DNA, lipids, and proteins, explains Brendan Camp, M.D., a Manhattan-based dermatologist at MDCS Dermatology. 
Polyphenols are a type of antioxidant found in greater concentrations in green tea. These powerful compounds bring impressive health benefits, including a reduction in inflammation, which leads to improvements in many diseases such as diabetes, cardiovascular disease, and even cancer [source]. Catechins, the most active of the polyphenols contained in green tea [source], also play a protective role in the management of numerous chronic medical conditions, according to research published in the Journal of Ethnopharmacology [source].
But their internal effects are only part of the benefit we can garner from green tea. In fact, one of the major boosts we can expect to get from it has to do with our body's largest (and outer) organ, our skin [source]. Just as it does with other cells in our body, green tea's antioxidant-rich makeup has the potential to combat the biological and environmental influences that contribute to aging, explains Dr. Camp. 
6 Green Tea Skin Benefits
There's a reason you're seeing green tea pop up as an ingredient in your skincare products. It has a wide range of benefits, including the ones discussed below: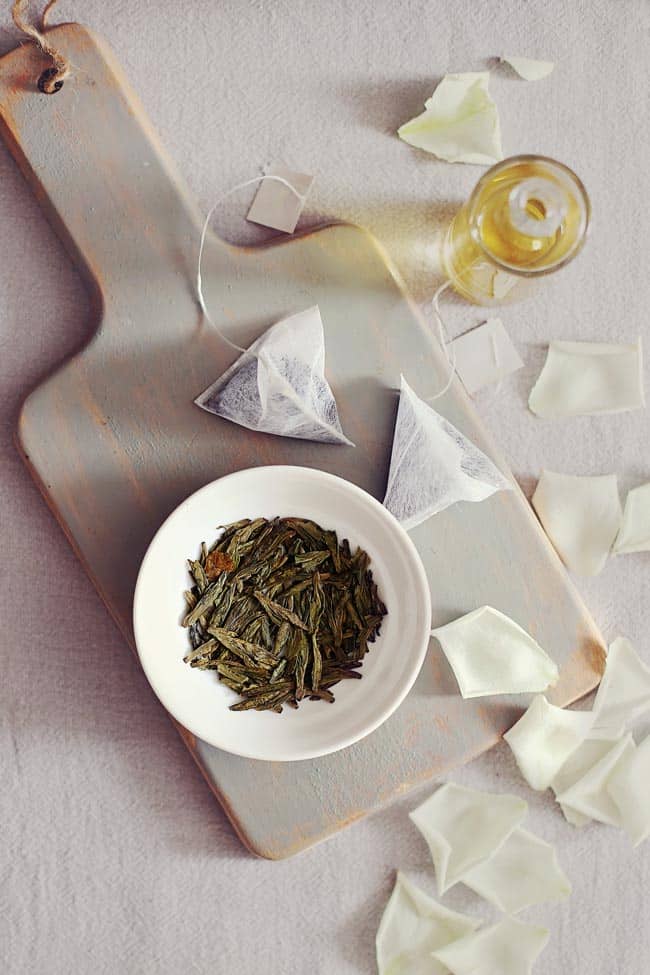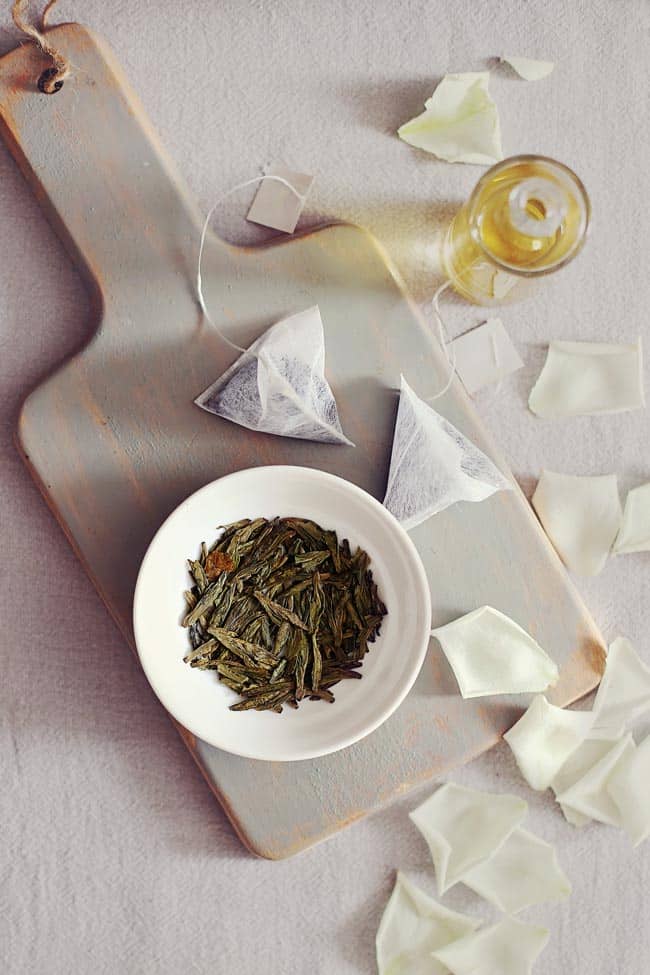 1. Reduces inflammation and redness
More than 14 million Americans live with a condition known as rosacea, which is characterized by red, inflamed skin that tends to be worse in the wintertime, per the American Academy of Dermatology Association [source]. As a potent anti-inflammatory, green tea can help reduce redness. "Blotchy, red skin occurs because superficial vessels in the skin dilate in response to inflammatory mediators," explains Dr. Camp. "Green tea helps quench the inflammation that leads to red, irritated skin."
2. Fights free radicals that cause premature aging
As a natural substance, it's exciting to know that green tea has the potential to reduce the appearance of premature aging—all thanks to its polyphenols with their antioxidant and photoprotective effects [source]. "Free oxygen radicals resulting from UV radiation can contribute to the formation of fine lines and wrinkles through the accelerated denaturation of collagen and elastin, proteins in the skin that provide structure and rigidity," Dr. Camp explains. 
3. Helps treat acne
Acne is hardly a condition relegated to grade school—in fact, it affects an estimated 40 to 50 million Americans [source]. With its antimicrobial and anti-inflammatory compounds that also reduce sebum production, green tea may help prevent the formation of acne [source].
"Inflammation within an incipient acne lesion contributes to the formation of a red, raised blemish on the skin, and anti-inflammatory ingredients, like green tea, can help minimize inflammation," says Dr. Camp. A DIY Green Tea Sea Spray is especially great for oily and acne-prone skin.
4. Helps prevent skin cancer
Research published in the journal Endocrine, Metabolic & Immune Disorders has shown that the polyphenols found in green tea may be beneficial in preventing UVB light-induced skin conditions, including certain forms of skin cancer [source]. The reason this antioxidant and the catechins found in green tea can do this is that they neutralize the unstable oxygen molecules that damage DNA. 
5. Reduces puffiness
Green tea contains caffeine, which tightens skin and prevents the excessive accumulation of fat in cells, a common cause of under-eye bags as we age [source]. Caffeinated tea also contains tannins, which stimulate blood circulation, and antioxidants that protect skin from the effects of aging.
For puffy eyes, place two tea bags in a cup of hot water. Remove and let the tea bags cool to room temperature, then place them on your closed eyes for 15 to 30 minutes. Try a green tea facial steam to boost circulation and reduce swelling in congested, puffy skin.
6. Promotes hair growth
The caffeine, antioxidants, and catechins found in green tea encourage blood flow and circulation to the hair follicles, reduce inflammation, and ease dandruff. Incorporating green tea into a hair rinse or mask weekly will not only stimulate growth, but it will even encourage healthier, shinier tresses.
How To Use Green Tea for Skin
Perhaps the best thing about green tea is that it's safe for pretty much everyone and is tolerated by most skin types. Its biological boosts are why many companies have been adding tea extracts to cosmetics and other skincare products [source]. 
Still, because they can contain additional ingredients like fragrances and preservatives that may cause skin irritation, Dr. Camp points out that it may be a good idea to spot test any new skincare products on the inner arm a few times to see how your skin reacts.
Cleanse
Youth to the People Superfood Cleanser // This herb-packed cleanser contains green tea, along with spinach and a slew of vitamins to nourish skin and keep it clean. It helps prevent pore buildup, removes makeup, and balances the skin's natural pH without drying it out. It's appropriate for all skin types. 
Tone
Mario Badescu Facial Spray with Aloe, Cucumber and Green Tea // Dr. Camp likes to recommend facial sprays as a fun way to refresh tired skin throughout the day. "It's a great way to pack in more hydration when used with a moisturizing cream," he says. In addition to green tea, it also contains aloe vera, peppermint, and cucumber, working synergistically to wake up tired skin and leave a dewy, clean, and hydrating feeling.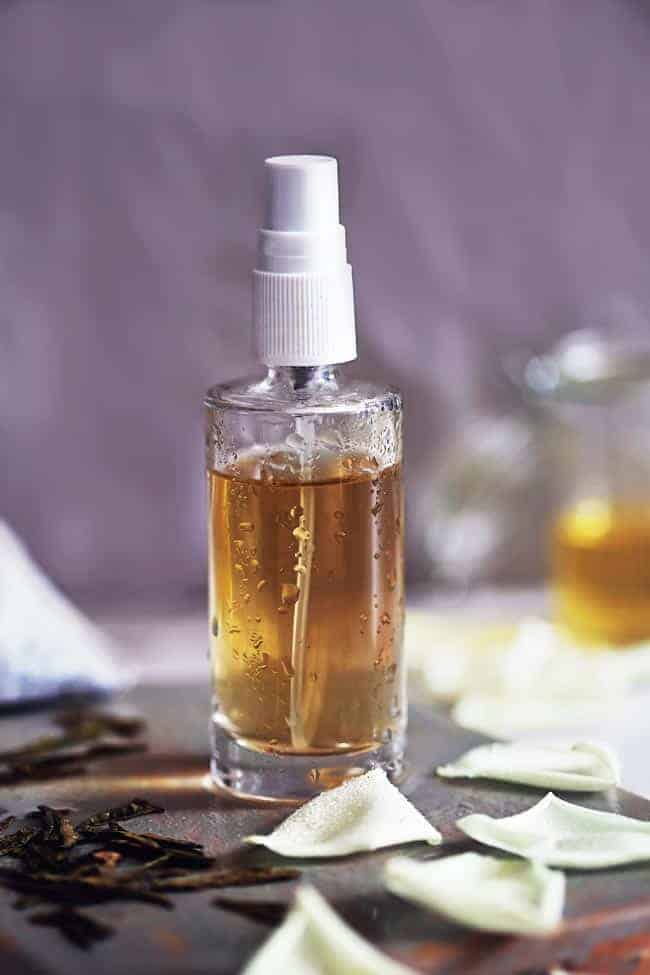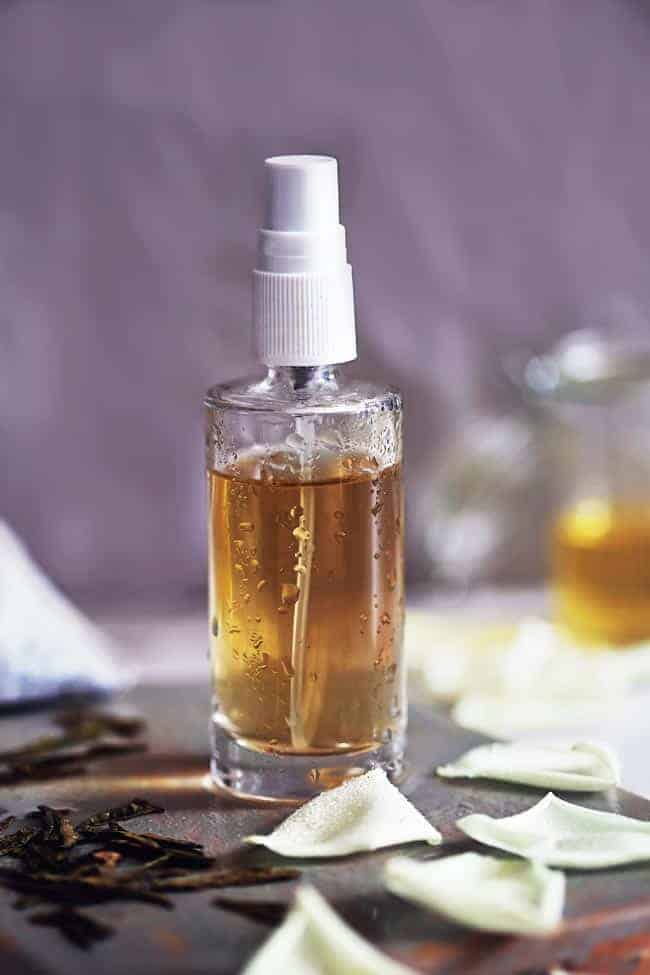 DIY Green Tea Face Mist // Tea has hydrating and refreshing effects on the skin and can be used as a base for this DIY face mist. Green tea especially is full of antioxidants and soothes irritated skin. From there, you can customize for your skin type: dry, oily, or sensitive.
You can also DIY this Cucumber + Green Tea Body Spray—perfect for hot days!
Green Tea + Pomegranate Toner // For an anti-aging toner, try this recipe with green tea and pomegranate juice. Plus, you can apply this green tea toner throughout the day for an additional moisture boost!
Mask
Biorepublic Green Tea Detox Purifying Mask // Although meant for one-time use, you can stock up on these $2 sheet masks to use on the regular. "This sheet mask provides a boost of antioxidants and helps remove excess sebum while also reducing the appearance of blemishes and imperfections," shares Marisa Garshick, M.D., a dermatologist at Medical Dermatology & Cosmetic Surgery (MDCS) in New York.
Bliss Green Tea Wonder Clarifying Overnight Gel Mask // This clarifying mask contains a blend of azelaic acid, green tea extract, and fermented green tea oil, which works to help absorb excess oil, explains Dr. Garshick. It also contains aloe to help soothe the skin while also delivering hydration, and it smells incredible, too—thanks to a botanical blend of fragrances, including rosemary and eucalyptus extracts. 
Chia Green Tea Face Mask // Repair skin and eliminate wrinkles with the aid of green tea! Combined with hydrating chia seeds, it makes the perfect face mask or energy drink. Chia seed is loaded with omega-3 fats that hydrate the skin, and paired with green tea it makes a great facial!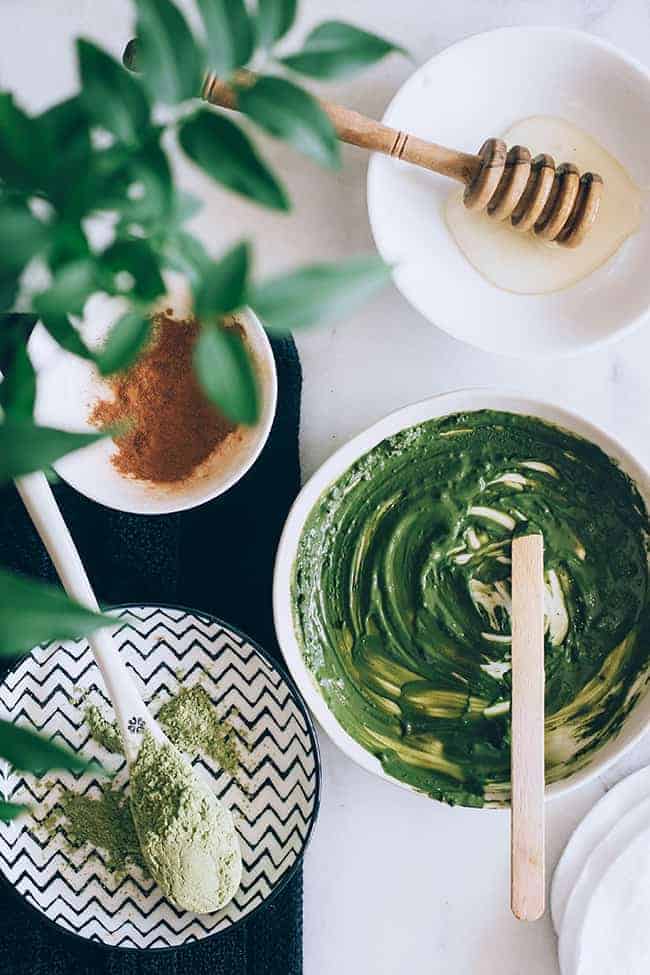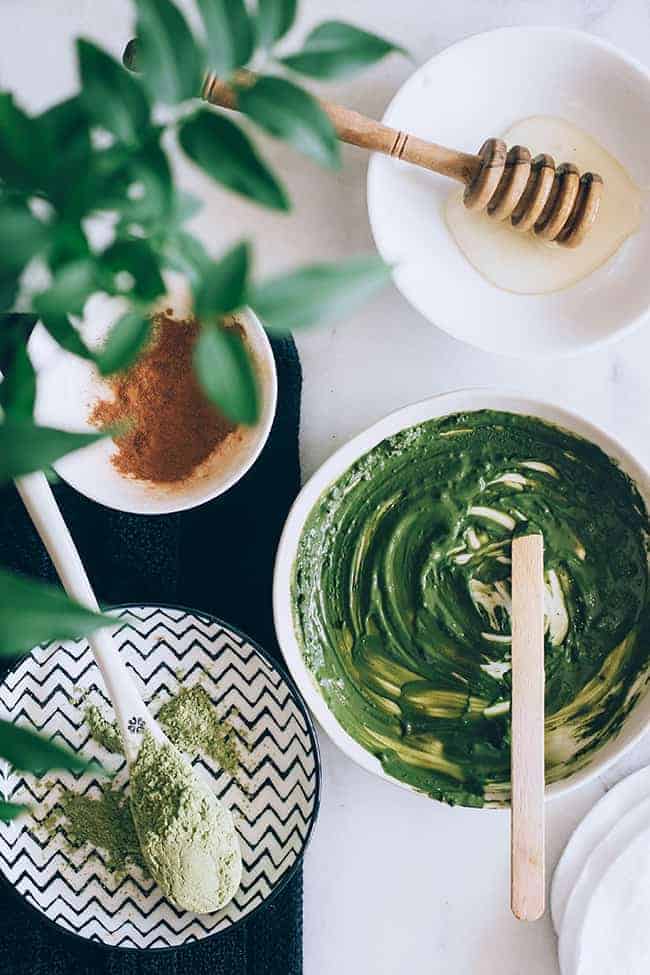 Matcha Green Tea Face Mask // Matcha is the big daddy of the green tea world. This bright green powder contains 10 times the nutrients of other teas, and as such, it's honored in Japanese tea ceremonies. Honey soothes, cinnamon stimulates blood flow, while sandalwood essential oil nourishes, making this combination a wonderful skin rejuvenator.
Moisturize
Peach & Lily Matcha Pudding Antioxidant Cream // This antioxidant-rich cream contains matcha, a type of green tea that is ground into a powdered form. It helps alleviate signs of stress and supports the skin—thanks to an array of hydrating ingredients, including niacinamide, which is also calming and helps correct redness.
Whipped Green Tea + Coconut Oil Moisturizer // You only need coconut oil and green tea to create this soft, ultra-hydrating, and good-for-the-skin body moisturizer, which hydrates without clogging the pores and can even reverse sun damage. And did we mention it's naturally green?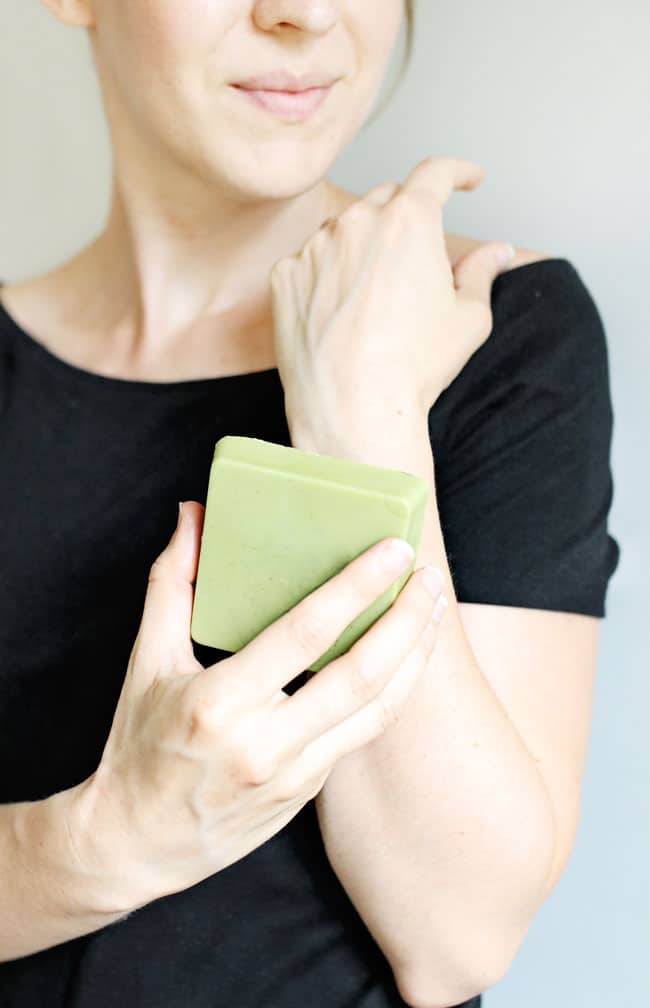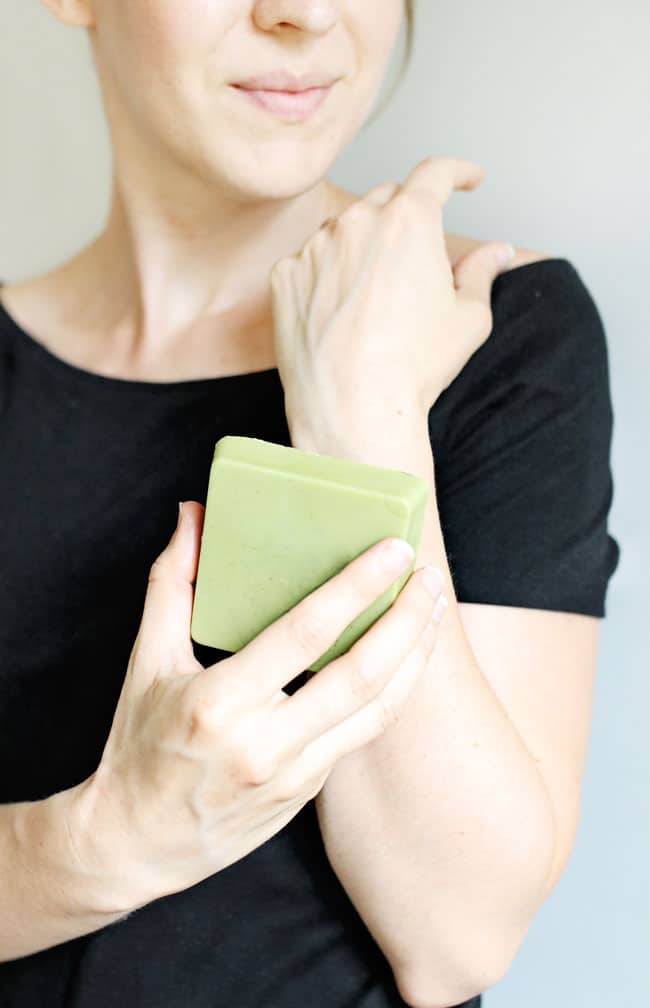 DIY Matcha Lotion Bars // Turn your matcha latte into a multitasking lotion bar to soothe dry skin and sunburn, ease the itch of bug bites, and even fight free radical damage.
Dermalogica Body Hydrating Cream // Erum Ilyas, M.D., a dermatologist at Schweiger Dermatology in King of Prussia, Pennsylvania, is a personal fan of this green tea and citrus hydrating cream by Dermalogica. "It's a nice way to integrate a green tea-containing moisturizer and add the benefit of improved and retained hydration for the skin," she adds.
Body
Dove 0% Aluminum Deodorant Cucumber and Green Tea // Looking for a natural deodorant that will leave you feeling and smelling refreshed and doesn't contain potentially harmful aluminum? Dr. Garshick recommends trying this product from Dove. "It is formulated with 1/4 moisturizers, so it helps to nourish the skin and leave the underarm skin feeling soft and smooth," she adds.
Body Scrub Cubes with Green Tea and Ginger // Save time and get smooth skin with these body scrub cubes! They're made with loose green tea leaves to cleanse and rejuvenate the skin, plus a healthy dose of coconut oil.
Bath
Matcha Bath Melts // The water melts the oils while you wait, so you can just climb in and let the nourishing oils and soothing green tea go to work. And for a little extra oomph, pour in a cup of sea salt and kiss flaky skin goodbye.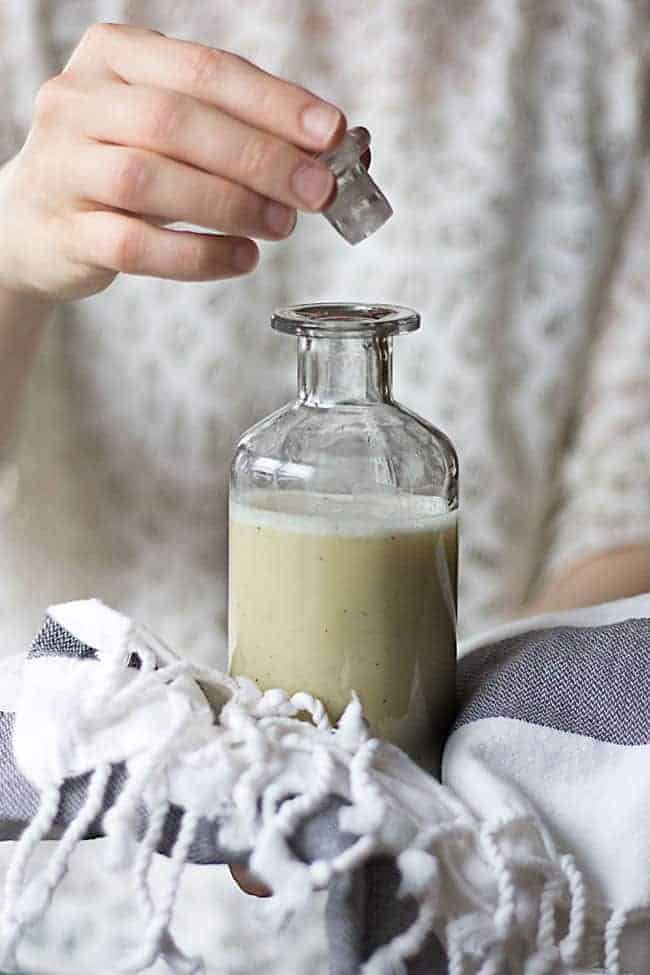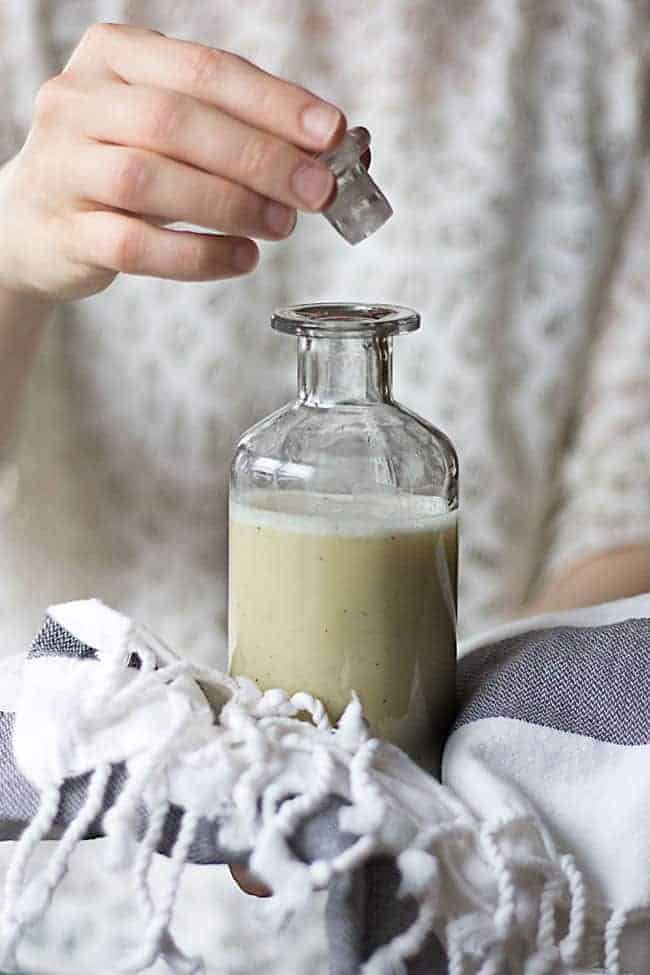 Super Moisturizing Green Tea Body Wash // Make this thick and creamy body wash with green tea to heal chapped skin and calm inflammation. Your post-winter skin will be glad you did!
For more ways to tackle premature aging, check out these 7 ways to manage skin stress.

41

Source by helloglow.co