So, let's delve deeper into the skincare world and understand why your face may get darker despite your best efforts.
Understanding the Science of Skin Color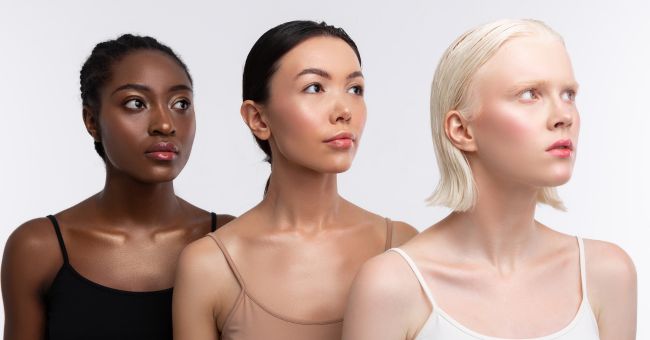 To comprehend why the skin may darken, it's important to understand the science behind skin color. The color of our skin is determined by a pigment called melanin, which is produced by specialized cells called melanocytes located in the epidermis, the outermost layer of the skin.
The amount and type of melanin in our skin are determined by genetics, and it is responsible for our natural skin color. Melanin comes in different forms, such as eumelanin and pheomelanin, which are responsible for different colors of skin, face, hair, and eyes.
Eumelanin is responsible for darker colors, such as brown and black, while pheomelanin is responsible for lighter colors, such as yellow and red.
Causes of Skin and Face Darkening in Skincare
Despite our best intentions in caring for our skin, certain skincare practices or products may inadvertently cause skin darkening. Here are some common causes of face darker;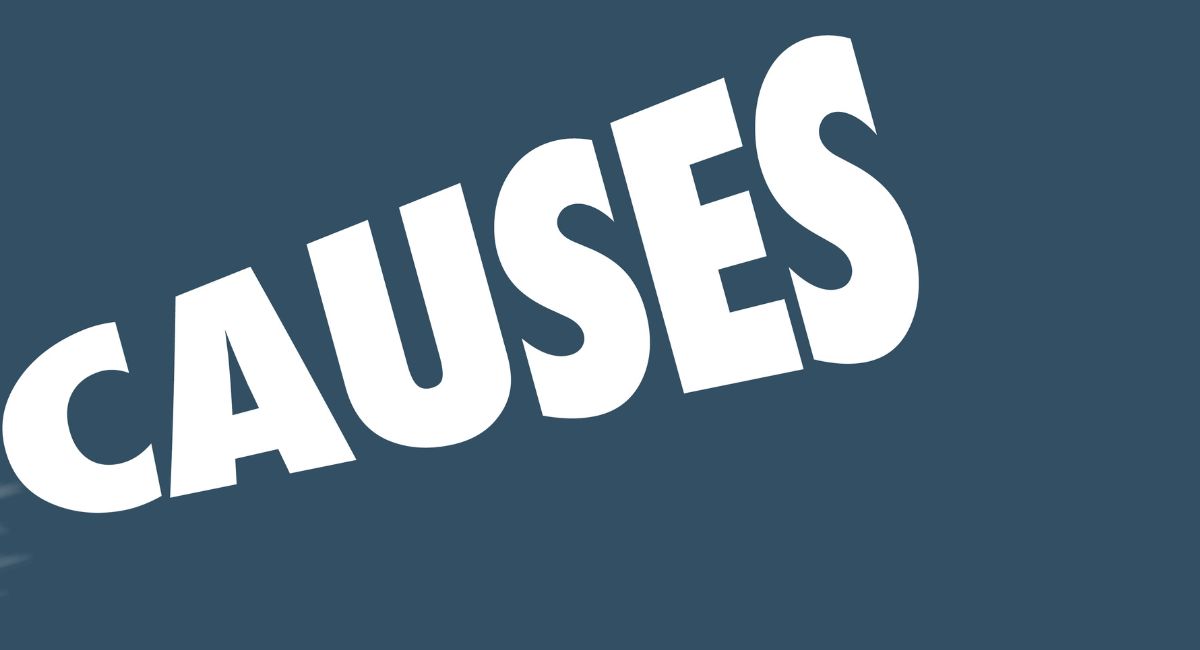 Sun Exposure:
Prolonged exposure to the sun's harmful UV rays is a significant cause of skin darkening. UV rays trigger the production of more melanin as a defense mechanism to protect the skin from the damaging effects of the sun. This leads to tanning, which is the skin's natural response to protect itself from further sun damage.
Hormonal Changes:
Changes in the body, such as during pregnancy or when taking certain medications, can trigger an increase in melanin production, resulting in skin darkening. This condition is known as melasma, and it commonly affects the face, resulting in uneven pigmentation and dark patches on the skin.
Inflammation and Irritation:
Certain skincare products or treatments that cause inflammation or irritation to the skin can trigger an increase in melanin production, leading to skin darkening. For example, harsh exfoliants or chemical peels that cause skin irritation can result in post-inflammatory hyperpigmentation, which is a form of skin darkening.
Skin Trauma:
Skin trauma, such as cuts, burns, or scars, can trigger an increase in melanin production in the affected area, resulting in skin darkening. This is known as post-inflammatory hyperpigmentation and is a common occurrence after skin injuries.
Genetic Factors:
Genetic factors can also play a role in skin darkening. Some individuals may have a higher propensity for increased melanin production, leading to darker skin tone or hyperpigmentation, even with regular skincare practices.
Environmental Factors:
Environmental factors, such as pollution and exposure to environmental toxins, can also contribute to skin darkening. These environmental stressors can cause oxidative damage to the skin, leading to an increase in melanin production and subsequent skin darkening.
"It's important to note that each individual's skin is unique, and multiple factors may contribute to skin darkening. Identifying the underlying cause of skin darkening can help in choosing the appropriate skincare routine and products to address the issue effectively. Consulting with a dermatologist or skincare professional can provide personalized guidance and recommendations for managing skin darkening safely and effectively."
Solutions for Skin Darkening 
Skincare If you're experiencing skin darkening despite your skincare efforts, don't fret! Several practical solutions can help you address this issue and achieve a brighter, more even complexion. Here are some recommendations: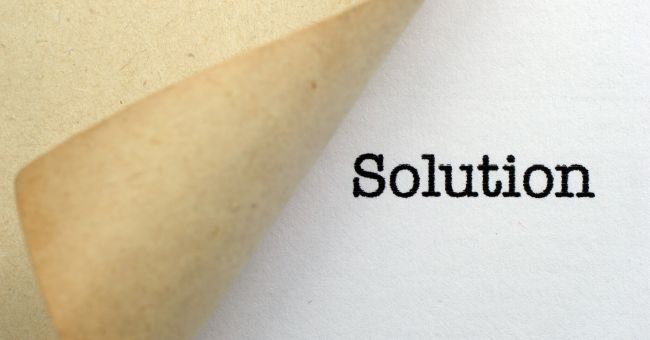 Sun Protection:
Protecting your skin from the sun's harmful UV rays is crucial in preventing skin darkening. Use a broad-spectrum sunscreen with a high SPF (Sun Protection Factor) daily, even on cloudy days, and reapply it every two hours when exposed to the sun. Wearing protective clothing, such as wide-brimmed hats and long-sleeved shirts, can also provide additional sun protection.
Gentle Skincare Routine:
Avoiding harsh skincare products, such as abrasive scrubs or harsh chemical peels, can prevent skin inflammation and irritation that can lead to post-inflammatory hyperpigmentation. Opting for gentle, non-irritating skincare products that are suitable for your skin type can help maintain a healthy skin barrier and prevent skin darkening.
Treatment for Hormonal Imbalances:
If hormonal changes, such as those during pregnancy or due to medication, are causing skin darkening, consulting with a healthcare provider or dermatologist to address the underlying hormonal imbalances may be necessary. Hormonal therapies or medication adjustments can help manage hormonal-induced skin darkening.
Healing and Preventing Skin Trauma:
Taking steps to heal and prevent skin trauma, such as using silicone sheets or gels on scars, avoiding picking at the skin, and keeping the skin moisturized and protected, can minimize the risk of post-inflammatory hyperpigmentation and skin darkening.
Patch Testing and Avoiding Allergens:
Patch testing new skincare products before applying them to the entire face. It can help identify any potential allergens that may trigger skin and face darkening. Avoiding skincare products that contain known allergens or irritants can prevent allergic reactions and subsequent skin darkening.
Brightening and Exfoliating Ingredients:
Incorporating skincare products with brightening and exfoliating ingredients, such as vitamin C, niacinamide, and glycolic acid, can help fade dark spots and even out the skin tone.
These ingredients can help inhibit melanin production and promote skin cell turnover, resulting in brighter, more even-toned skin.
Professional Treatments:
Professional treatments, such as chemical peels, microdermabrasion, or laser treatments, are performed by a qualified dermatologist or skincare professional. It can help lighten dark spots and improve overall skin tone. These treatments can target specific areas of hyperpigmentation and provide more intensive and faster results compared to over-the-counter products.
Consultation with Dermatologist:
Consulting with a dermatologist or skincare professional is recommended if you are struggling with persistent face darkening or hyperpigmentation.
They can assess your skin condition.
Identify the underlying causes.
Provide personalized recommendations
Treatments tailored to your specific skin needs.
Conclusion
It's essential to remember that results may vary for different individuals. It's important to be patient and consistent with your skincare routine.
To manage skin and face darkening and maintain healthy skin. Also, it is important to protect your skin from sun exposure. So, avoid harsh skin care products, and seek professional guidance when needed.
Frequently Asked Questions;
1. Why is my face getting darker after starting a skincare routine?
A: It could be due to post-inflammatory hyperpigmentation, which is an overproduction of melanin caused by skin irritation or inflammation from certain skincare products or treatments.
2. What skincare products or treatments can cause skin darkening?
A: Chemical peels, strong exfoliants, certain retinoids, and some laser treatments can potentially trigger skin darkening.
3. How can I prevent my face from getting darker while using skincare products?
A: Choose skincare products suitable for your skin type, avoid harsh ingredients, patch test new products, and use sunscreen with a high SPF daily.
4. Can the darkening of the skin from skincare be reversed?
A: In many cases, it is temporary and reversible. Discontinuing the product or treatment and following a gentle skincare routine can help fade the darkening over time.