Is it time to freshen up your look? Want to add a touch of sophistication and class to your everyday looks? Perhaps you have a new job and require some new classy business casual attire, perhaps you have relocated to a new city, or perhaps you simply require a change to reflect who you have become. in this blog, you will learn about How can a woman dress simply and stylishly?
Do you want to know how to transition and dress properly? I'll show you how to style yourself in a more sophisticated, chic, and classy manner that you can wear for years (or the rest of your life!).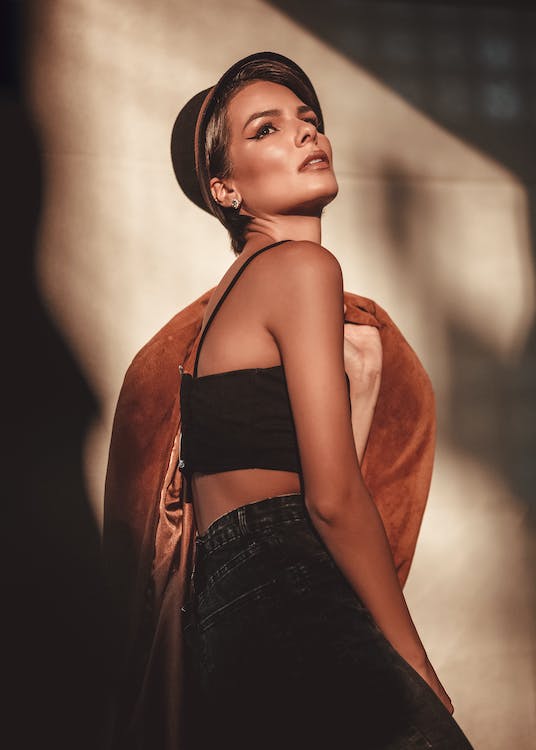 Elegant fashion is timeless.
The navy shift dress and camel-colored pumps you buy today will still be appropriate in ten years. Purchasing one good pair of pearl stud earrings outweighs purchasing ten pairs of trendy statement earrings that will be out of style a year after you purchase them.
Having a sophisticated and classy sense of style means that you can wear your outfits to work, Sunday brunch, a city shopping trip, or even while traveling the world. You can even go sailing while looking stylish!
Putting together classy outfits requires putting together key elements while also ensuring that your style and confidence shine through. So, if you're ready to experiment with a new classy look and find out how to dress classy, let's get started.
DEFINE AND BE AWARE OF YOUR STYLE
Personal style is something that each of us possesses; we simply need to recognize it, comprehend it, and then live it. It reflects your interests, lifestyle, inspirations, and past, and it projects your mood, personality, and you as a whole.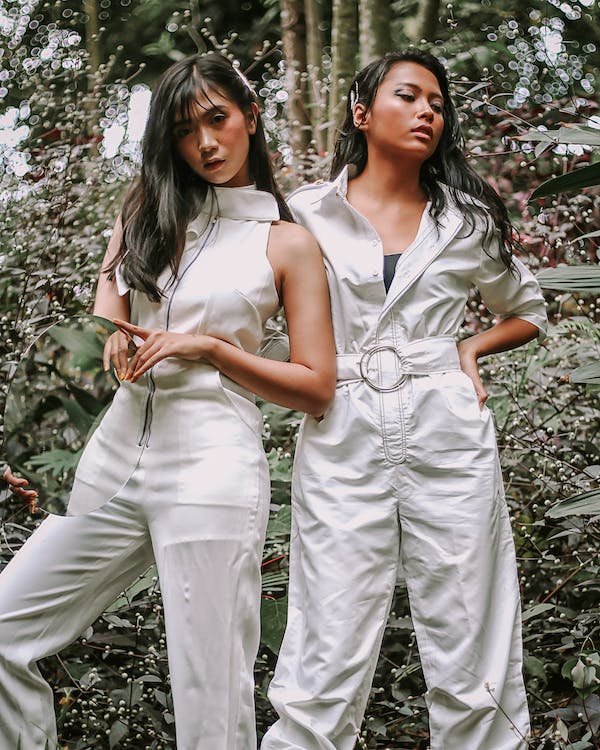 When you find your style, you know you look good and feel good about yourself when you leave the house. You can make your style look classy when the occasion calls for it, whether you prefer bohemian, street, high fashion, minimal, or classic.
If you're looking for your style, here's a quick tip
Many women tell me that they don't have a personal style or that they don't know what it is. When I hear this, I tell them to take a look in their closet.
If you're looking for your style, here's a quick tip you can try right now. Take your favorite pieces from your closet. Look for patterns in the clothing you wear repeatedly on your bed. Are the clothes mostly solids or patterns, bright or neutral colors, dresses or pants, flirty or conservative?
Which category do you think your clothes belong in?
Which category do you think your clothes belong in? Is your clothing becoming more free-spirited, even bohemian? Or is it made up of sleek solids in black, white, and navy?
Typically, classic and minimalist styles will always appear classy. Classic and minimalist styles tend to gravitate toward neutral color palettes, shapes, and fabrics, making it easier to put together classy ensembles. But don't think that because you prefer bohemian or street style that you can't dress classily.
WEAR ITEMS MADE OF CLASSIC FABRICS.
What you should be looking for to add to your essential wardrobe is classic, timeless clothing made of materials that will last well into the next decade. Consider the following materials: cotton, wool, linen, and silk. If properly cared for, these four basic fabrics will last a lifetime. Items made of these fabrics, when cleaned and pressed, give off a classy vibe on their own.
These fabrics also come in a variety of colors, allowing you to expand your wardrobe. Denim is one example of a cotton fabric that can be worn in a variety of styles, from street to boho to minimalist. Similarly, chino cotton works well in pants, blazers, and even moto jackets (for those of you with a street style!).
Then there's cashmere, a type of wool that feels wonderful against the skin and doesn't pill over time. Cashmere sweaters, whether cardigans, V-necks, or crewneck pullovers, look great with denim jeans, tailored pants, and skirts.
WEAR SOLID NEUTRALS IF IN DOUBT
Bold patterns and prints can work in a sophisticated and classy look, but if you are just starting your classy style journal, you may not be comfortable with such patterns. In this case, neutrals are your best friend.
Solids are easy to combine, plentiful in stores (and probably in your closet), and help to stretch your wardrobe.
White/beige/cream, navy blue, black, and grey are common neutrals. Don't think you have to wear black from head to toe (or other neutral). Monochromatic (different shades or tints of the same color) allows you to experiment with color while remaining classy. Small accents, such as a skinny burgundy alligator belt, a paisley scarf, or a pair of red pumps, can transform a solid into something eye-catching.
MAKEUP DOES MAKE A DIFFERENCE
You've reached the final point on how to dress classily! Thank you so much for making it here. I saved this one for last because, to be honest, it's the one that gives me the most trouble. I don't often "do" my makeup, and this is something I'm constantly working on. If you're like me and don't have a lot of time to put on makeup, focus on these three things that will make a difference in your classy look.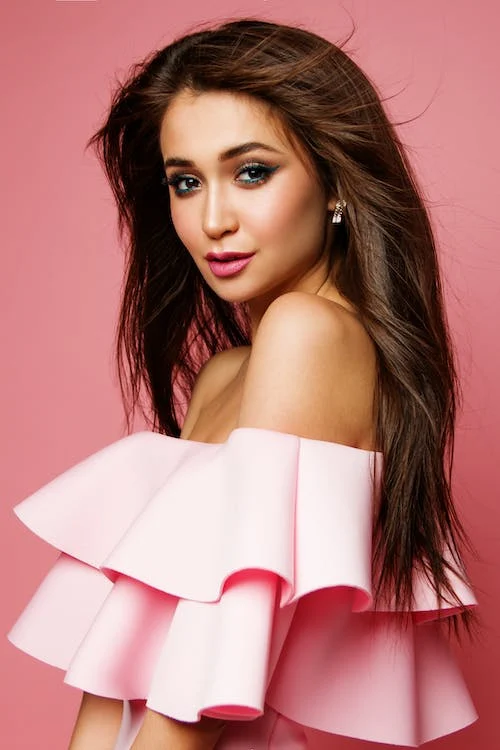 If you only have 5 minutes, concentrate on your eyes, cheeks, and lips. Apply mascara to open up your eyes, blush to add life and dimension to your face, and a bold lip to add a pop of color. These three details are subtle, but they make a big difference in the overall look of your classy outfit.
FIT IS ESSENTIAL
Classy and refined clothing is usually tailored and form-fitting (not too tight, but you can show off your figure). Skirts and dresses should be worn just above or below the knee. Straight, slightly wide, faintly bootcut, or menswear-inspired trousers should be 12 inches off the floor in the back.
Wide-leg and skinny pants in classic fabrics, as well as ankle pants (a la Audrey Hepburn!), are also acceptable. Blazers, blouses, and sweaters should fit snugly around your waist.
Do not be afraid to take items to a local dressmaker
local dressmaker or tailor to have them altered to fit properly. Is that shift dress from Nordstrom too big in the bust? That's a $15 repair. Are your grey wool pants too long for classic 3-inch pumps, or would you rather wear them with flats? Another $10-15 repair.
Remember that good quality clothing will last you for 10+ years, and alterations are a small price to pay. It's better than having to replace your cheap pants every three years.
Everything you put on does not have to be perfectly tailored and form-fitting. Unstructured pieces can be mixed in for a more relaxed look. Wear a blue-striped tee with chinos and a denim jacket or a flowy skirt.
MANAGE YOUR HAIR
Let's move on to your hair now that we've covered assess, fabrics, fit, and accessorizing! I can't say this goes without saying because I want to cover everything. Make sure your hair is styled. If you're wondering how to dress classily and with sophistication, make sure you spend some time styling your hair.
NEVER EXTREMELY EXPOSE
Classy dressing necessitates modesty — no midriff-baring tops, revealing low décolletage, or miniskirts.
Collared, boatneck, crew neck, and V-neck are the most common necklines. You can also try square, cowl, and scoop necks for some variety. Asymmetrical, sweetheart, and halter necklines are also appropriate for more formal occasions. In any case, cover your cleavage and belly button. Furthermore, armholes on blouses and dresses should not expose your bra.
Don't OVERDO IT ON ACCESSORIES
When it comes to achieving a classy and sophisticated look, simple jewelry is the way to go. My suggestions are as follows:
Earrings: pearl or diamond studs, small silver or gold hoops.
Bracelet: bangles in silver or gold (one heavy or several delicate), tennis bracelet, watch (gold or silver with metal or leather band).
Long pendants, pearls, a diamond solitaire, and a cross form the necklace.
Ring: Not required, but if you do, choose between delicate and statement. Thin bands, diamonds, or heirloom rings are acceptable, and everyone should have at least one cocktail ring to wear to events or to dress up their jeans. Only use your ring and/or middle fingers.
shoes: Don't forget to bring your shoes. Shoes, indeed, are an accessory! Your best bet is to wear pumps, sling backs, ballet flats, or boots in solid neutrals like cream, navy, or black. All of them go with a variety of outfits, so you won't have to spend a fortune on a shoe collection.
But don't think you can't be daring with your shoe choices; every woman should own a pair of red shoes, and an animal print never hurts to make any outfit pop a little. (Imagine wearing leopard print flats with khakis or denim.)
Conclusion
TO DRESS CLASSY, YOU DO NOT NEED A LOT OF MONEY!!
Contrary to popular belief, elegant attire does not have to be expensive. Yes, a designer-label button-down shirt can cost $200, but you can find one of comparable quality and appearance for $68 at Banana Republic, the Gap, or Ann Taylor. Because classic, well-made clothing lasts for years, if not decades, you can often find good deals at thrift and secondhand stores.
Invest in high-quality basics that fit well and can be mixed and matched. Accessories, which are far less expensive than clothing, can help you switch up your looks and stretch those basics even further.
Look for classic shapes and timeless closet staples, as I mentioned in my first point about choosing classic fabrics. Don't overspend on trendy items you'll only wear for a season.