Hi friends! And Happy Halloween to those of you who are celebrating today! TBH, I feel like Halloween has come and gone already, and feeling like I really need to rally tonight lol. Between the Trunk or Treat, class parties, friend parties, we celebrated. The kids have tons of candy and fun memories. We good. But we're still going to bring it strong tonight. 😉 High fives to all of my mama friends out there pushing through; we're almost there!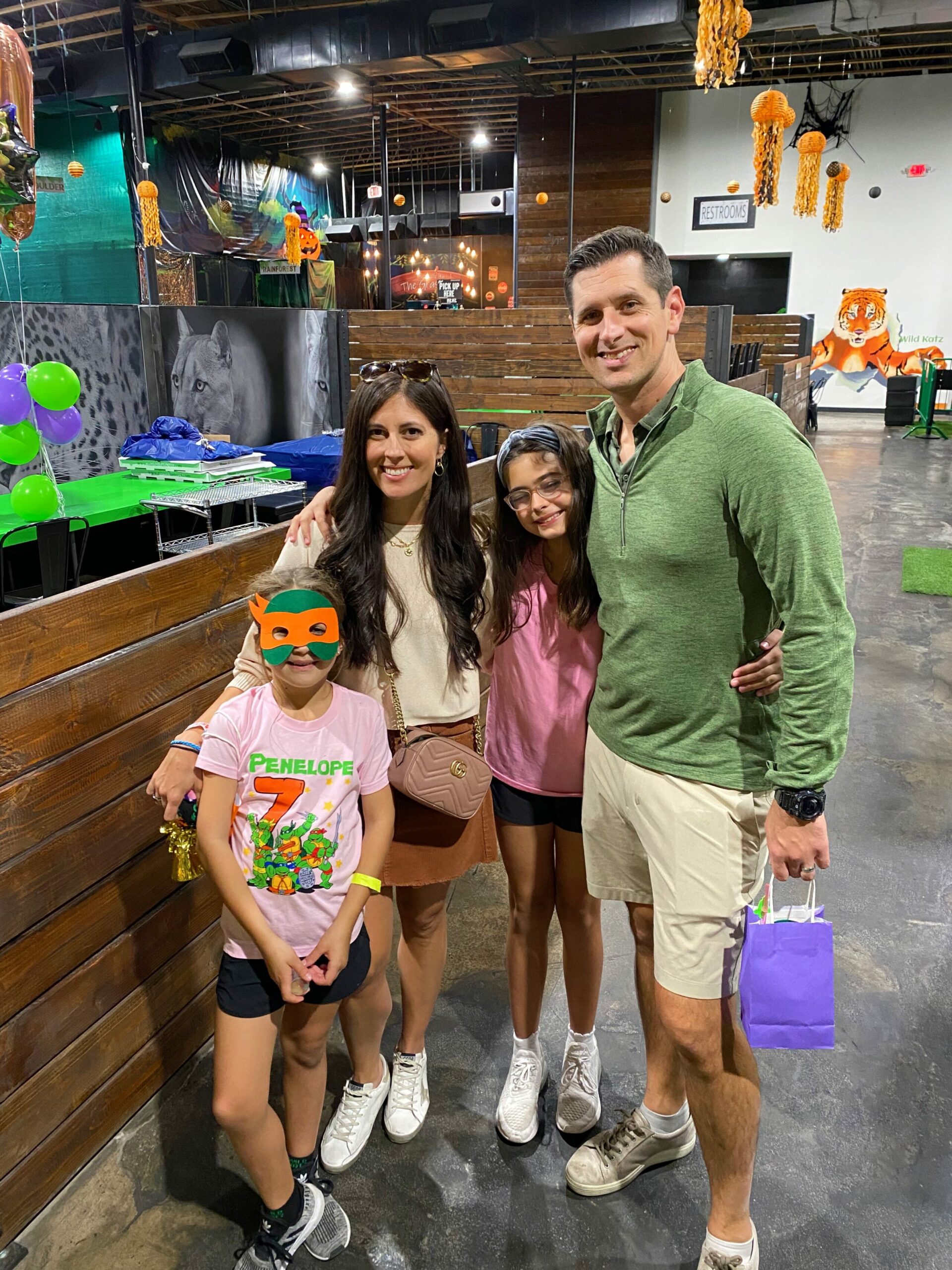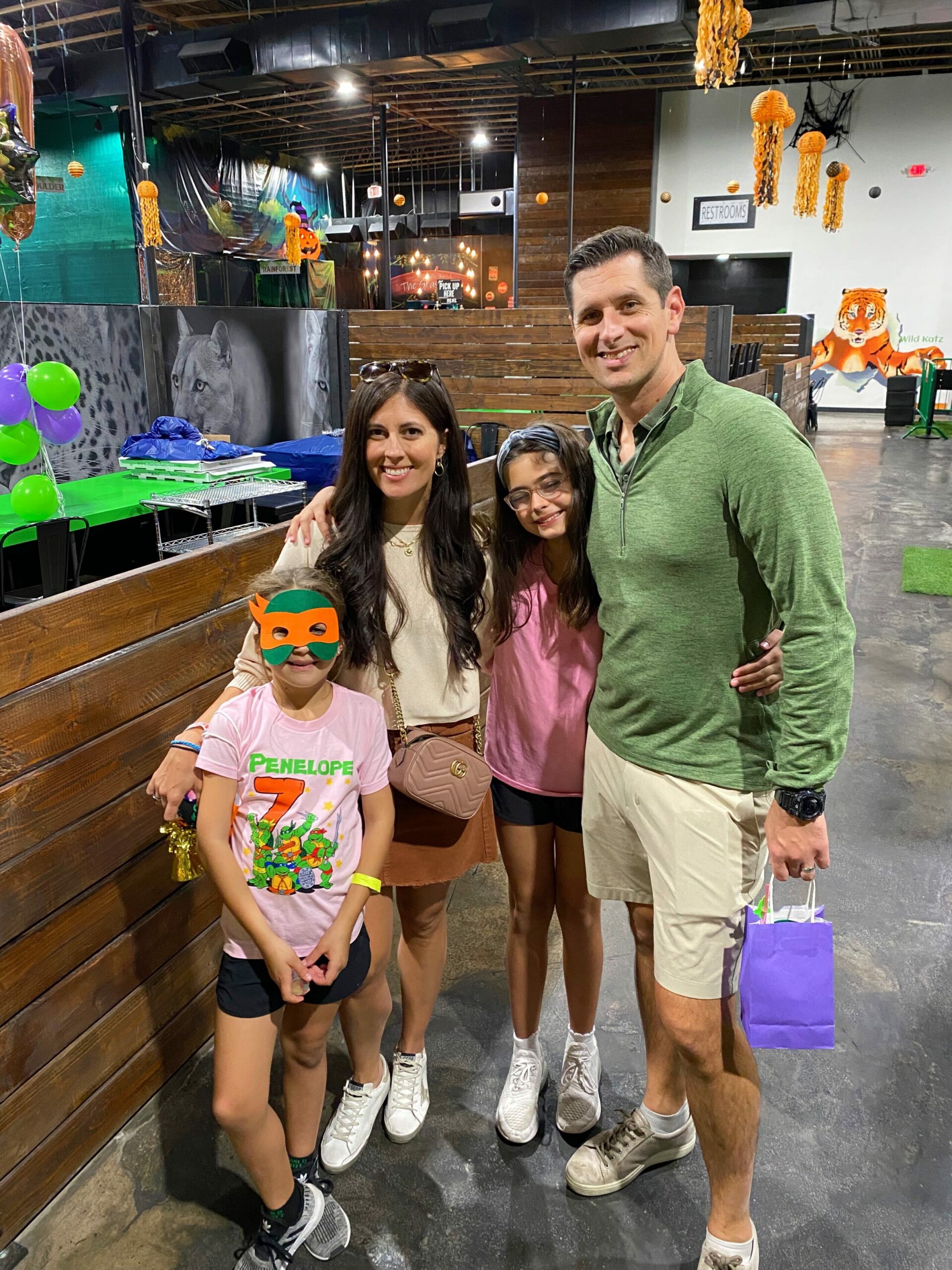 It was a super fun weekend. To kick things off, we celebrated P's birthday with her friends from school + her cousins! The kids had a half day on Friday, so it was the perfect afternoon for a party at Wild Katz. I love parties like this because the kids can run around, the parents can chill, we sing "Happy Birthday" and eat cake, and done. Minimal cleanup required. 😉
I found this cute banner on Etsy: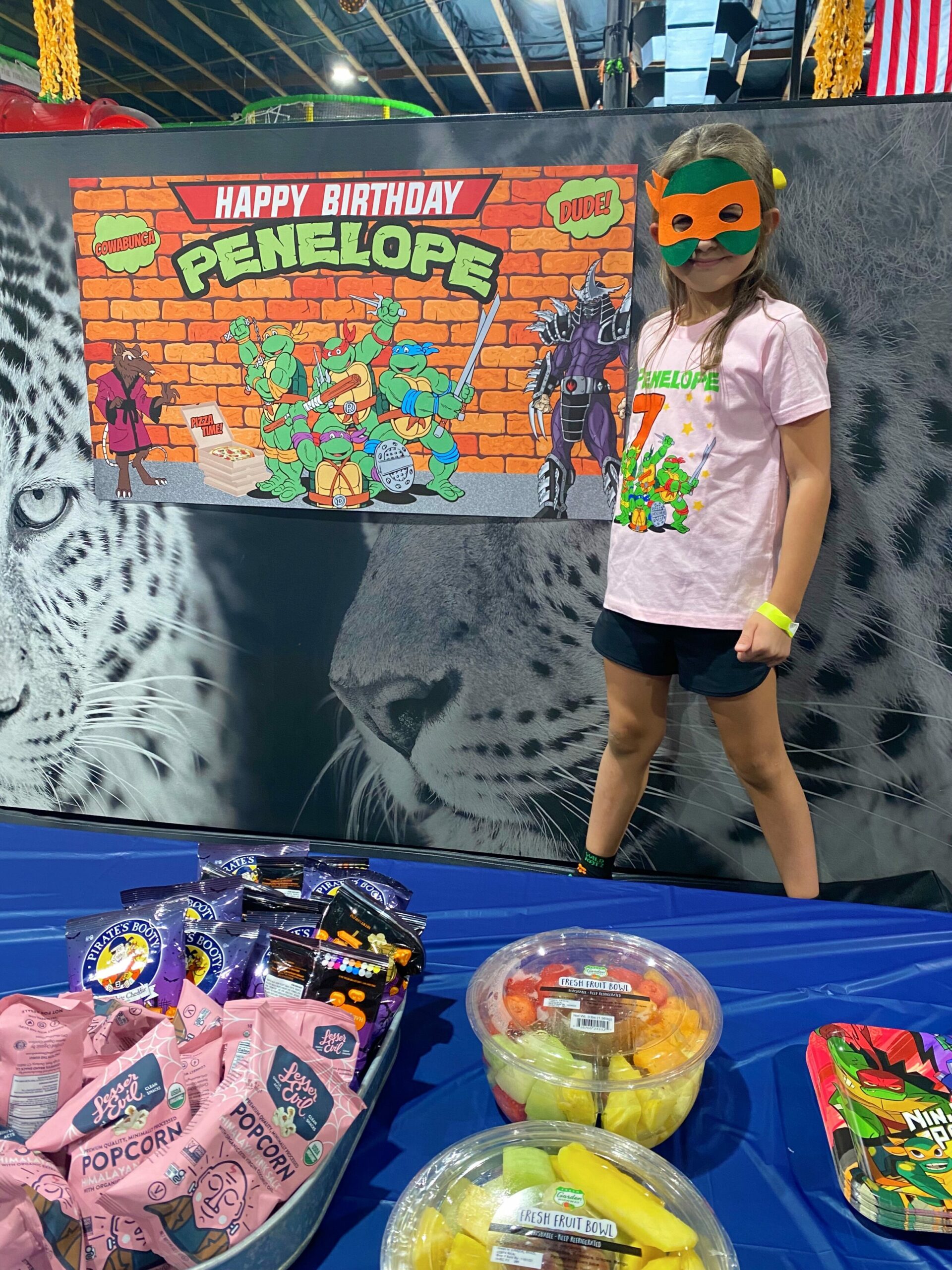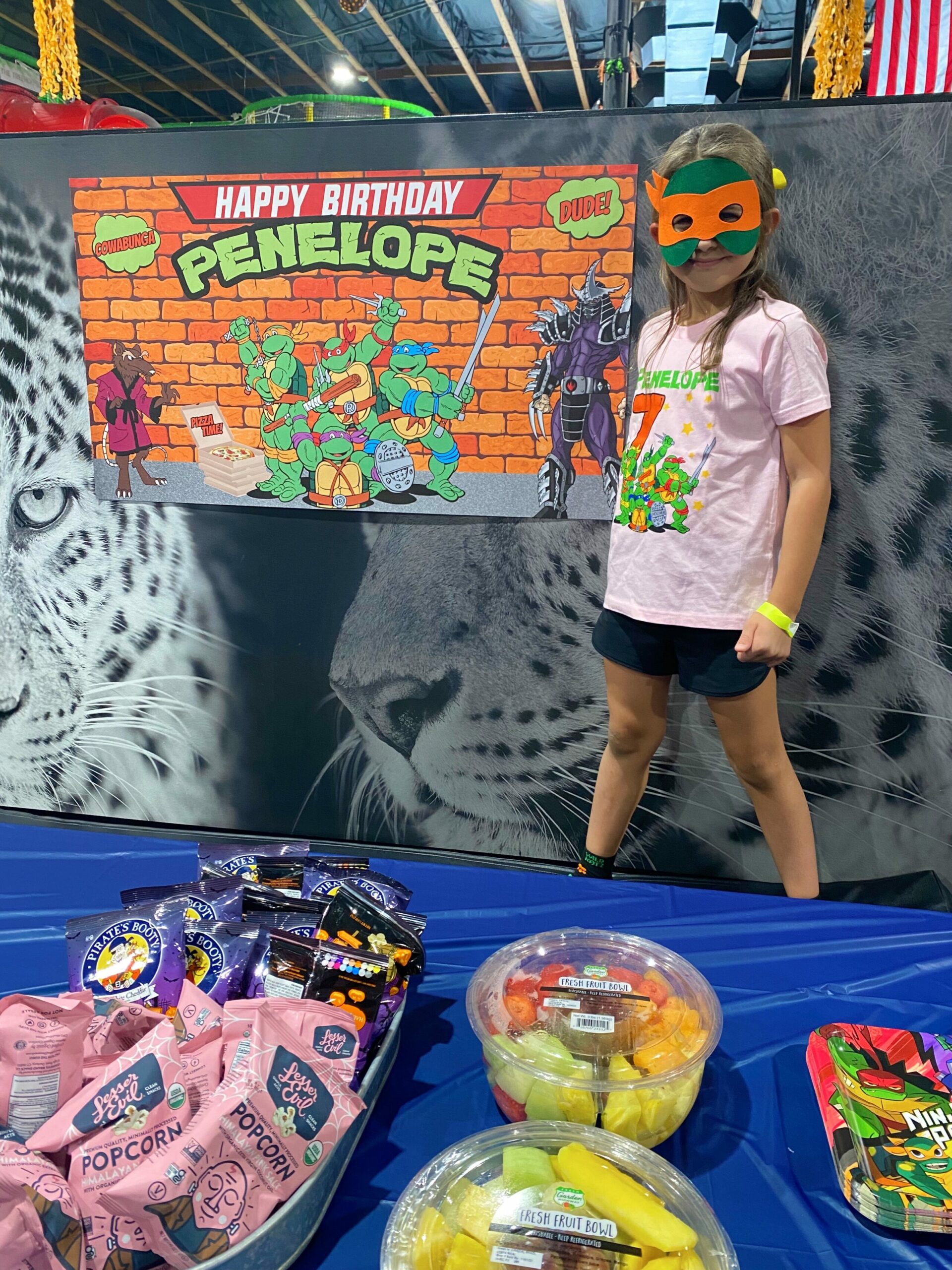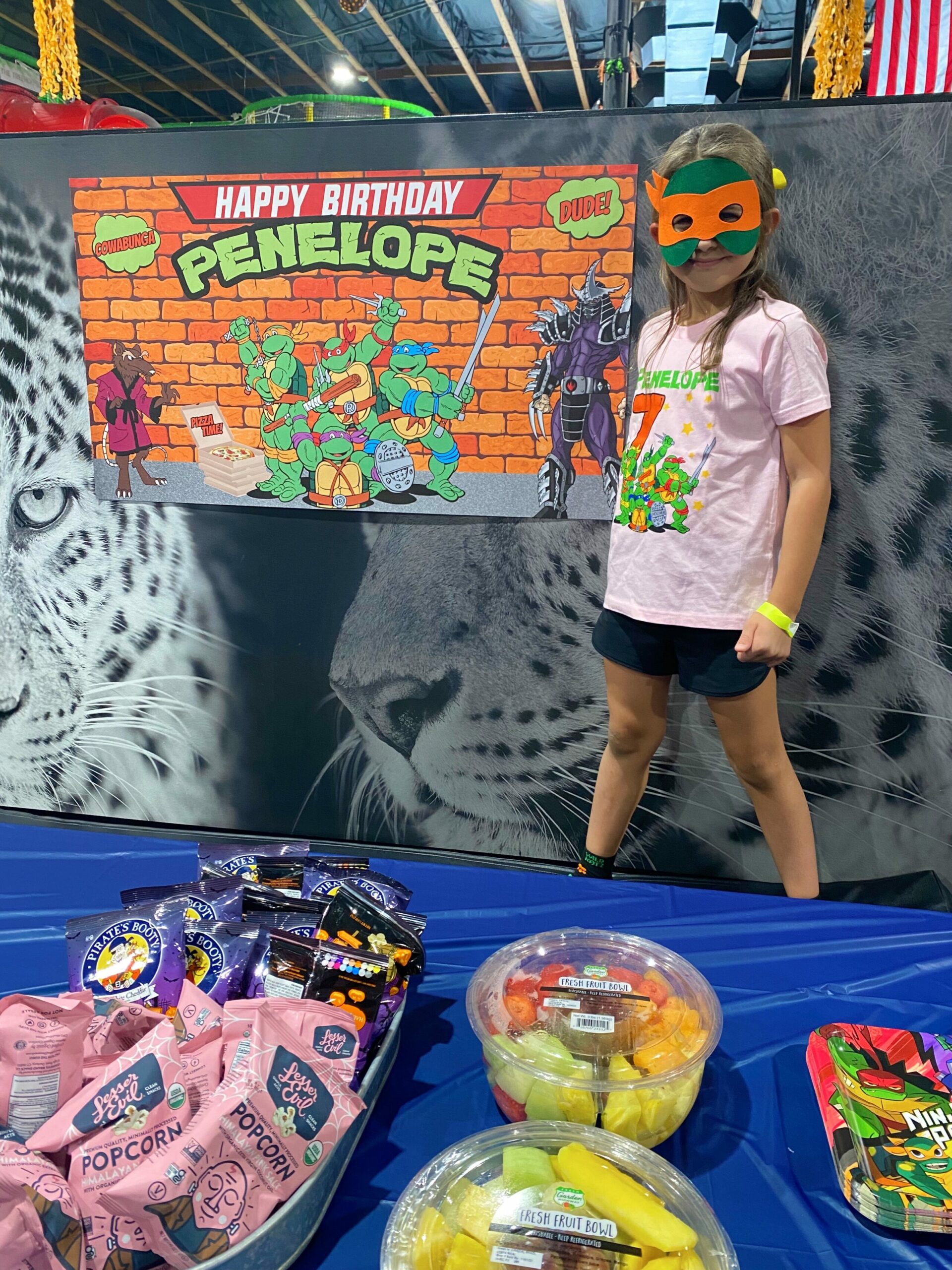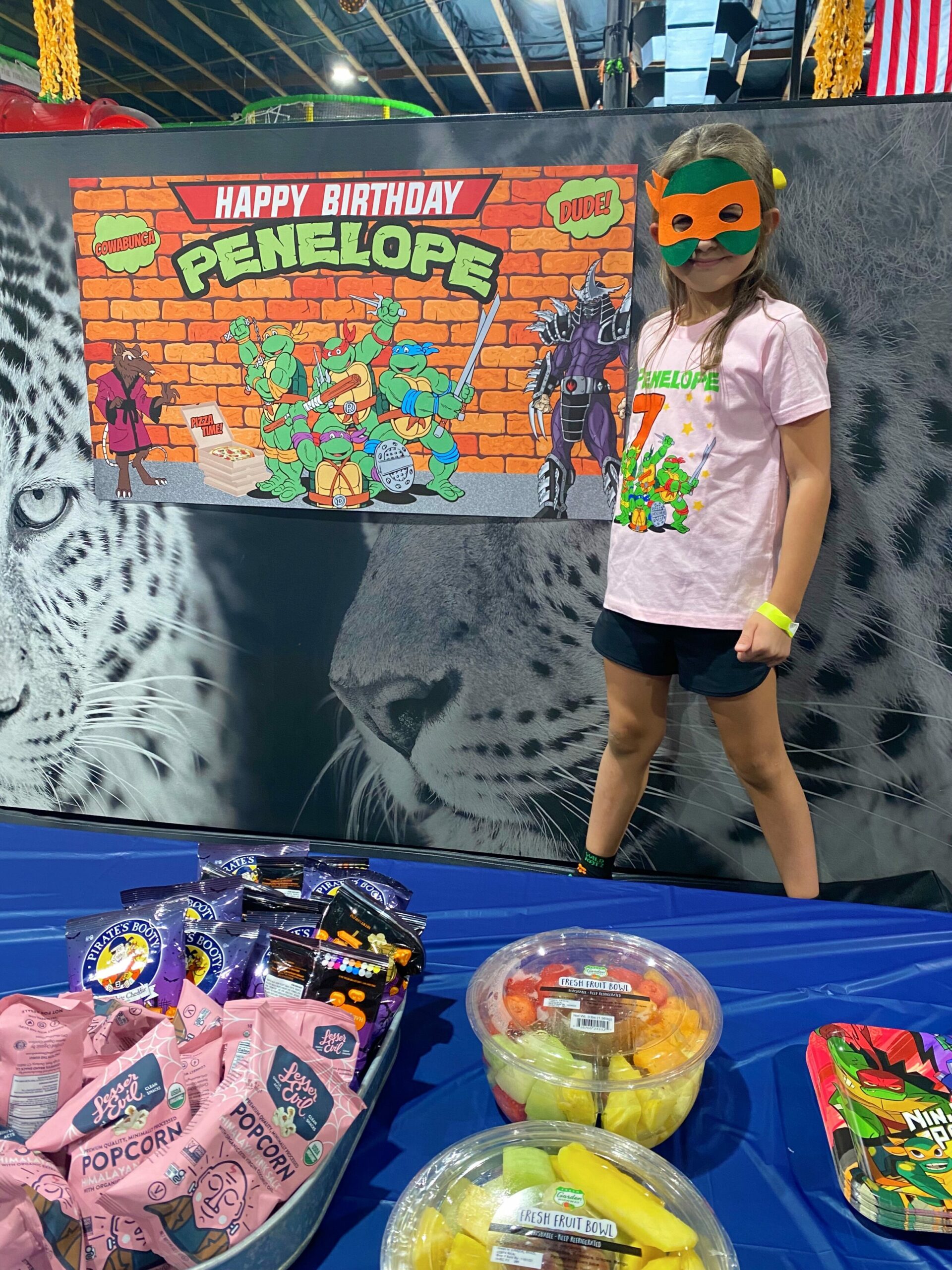 ordered cupcake toppers, and picked up green candies from Party City.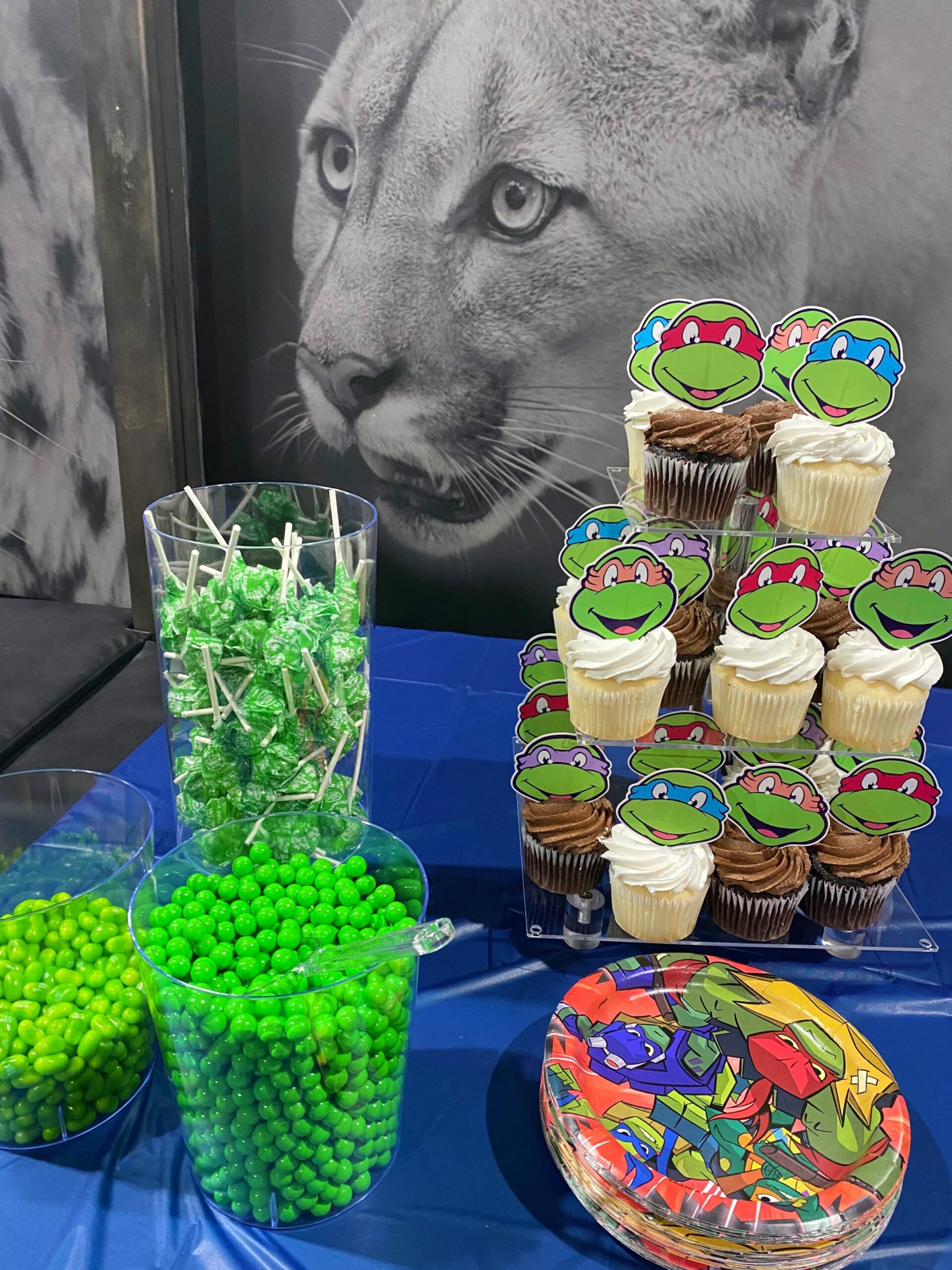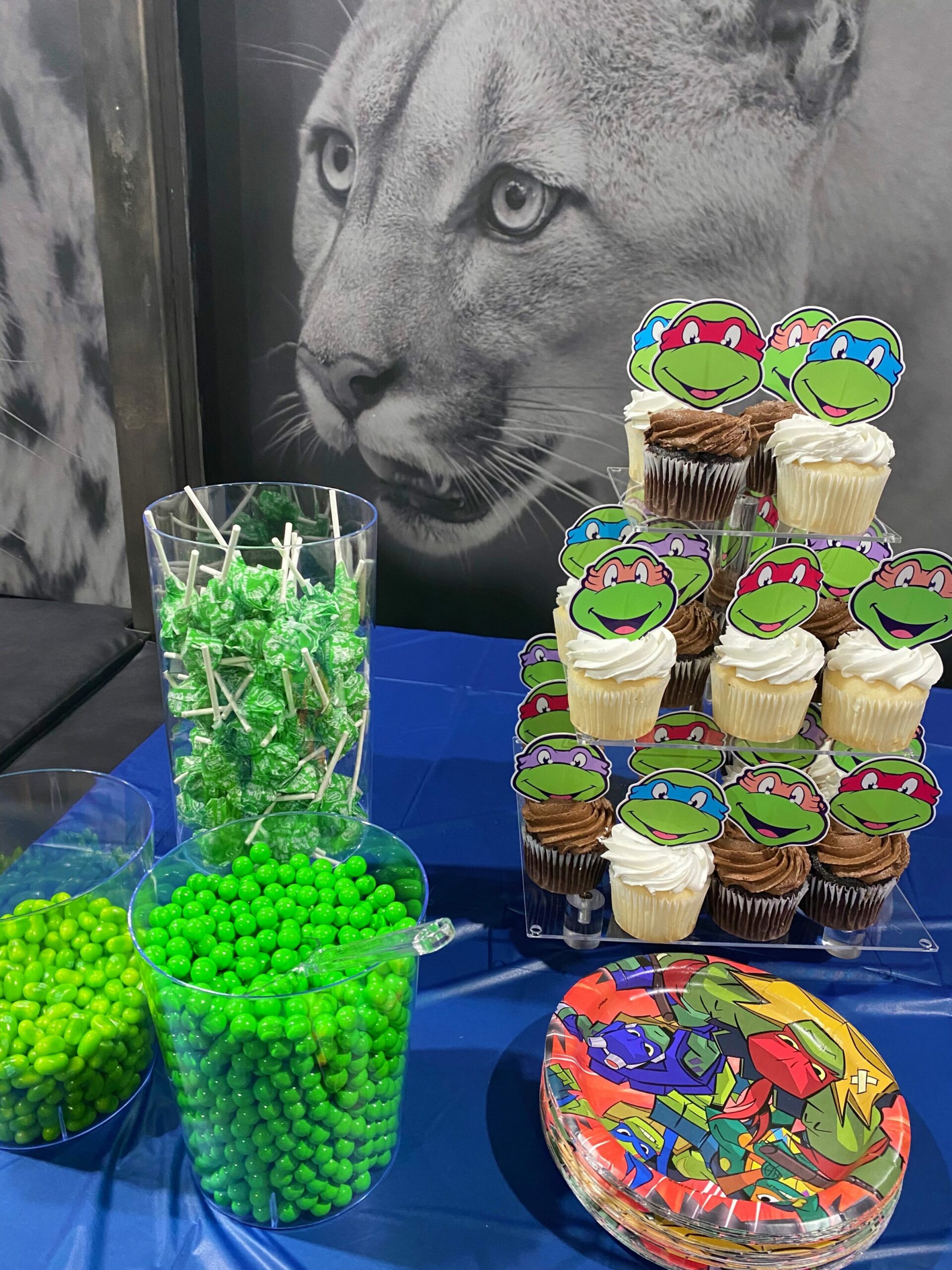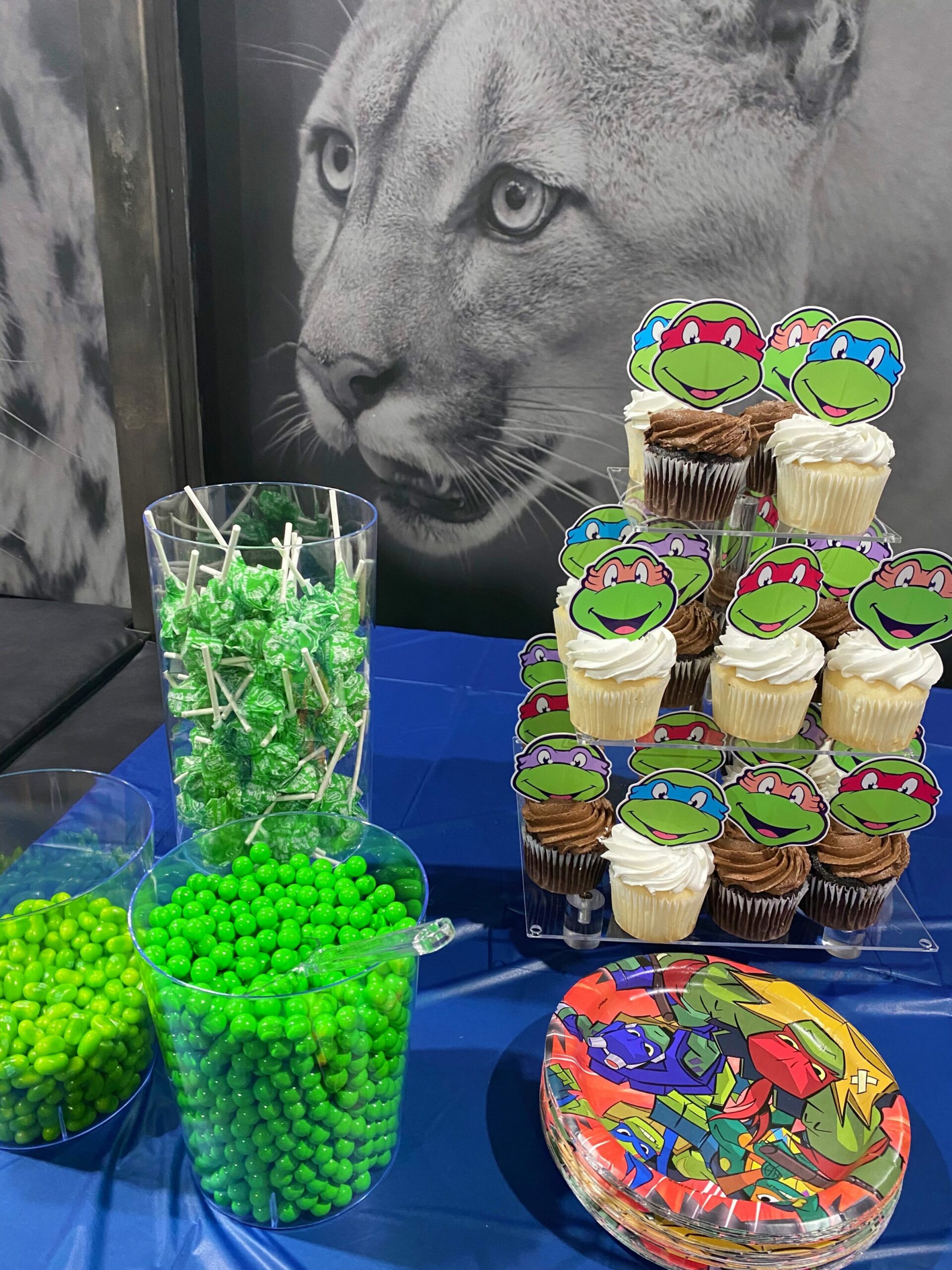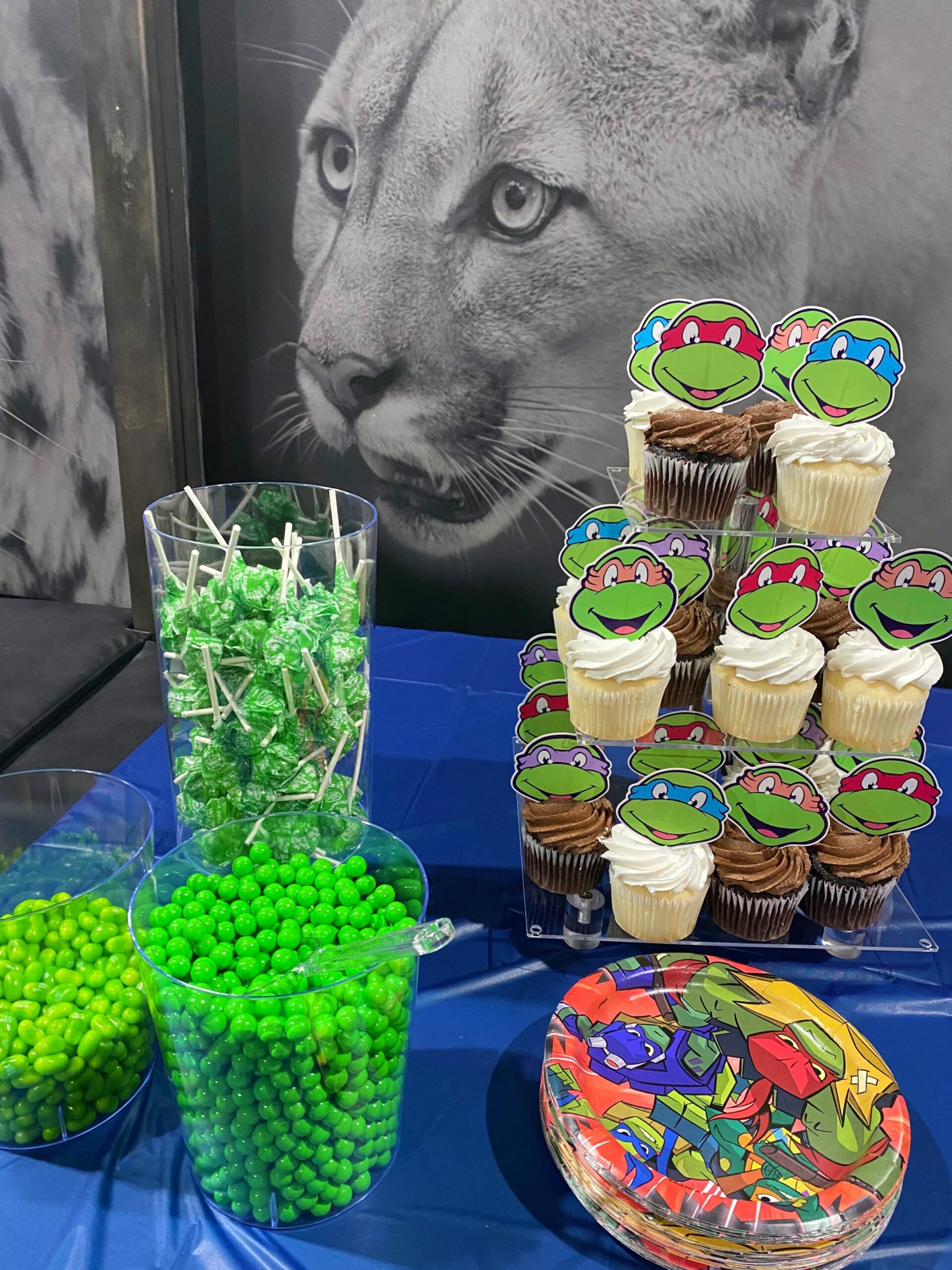 For treat bags, I filled them with ninja turtle masks and curly straws, slime, nostalgic candy, and the star of the show was these pizza cookies from Simply Bliss.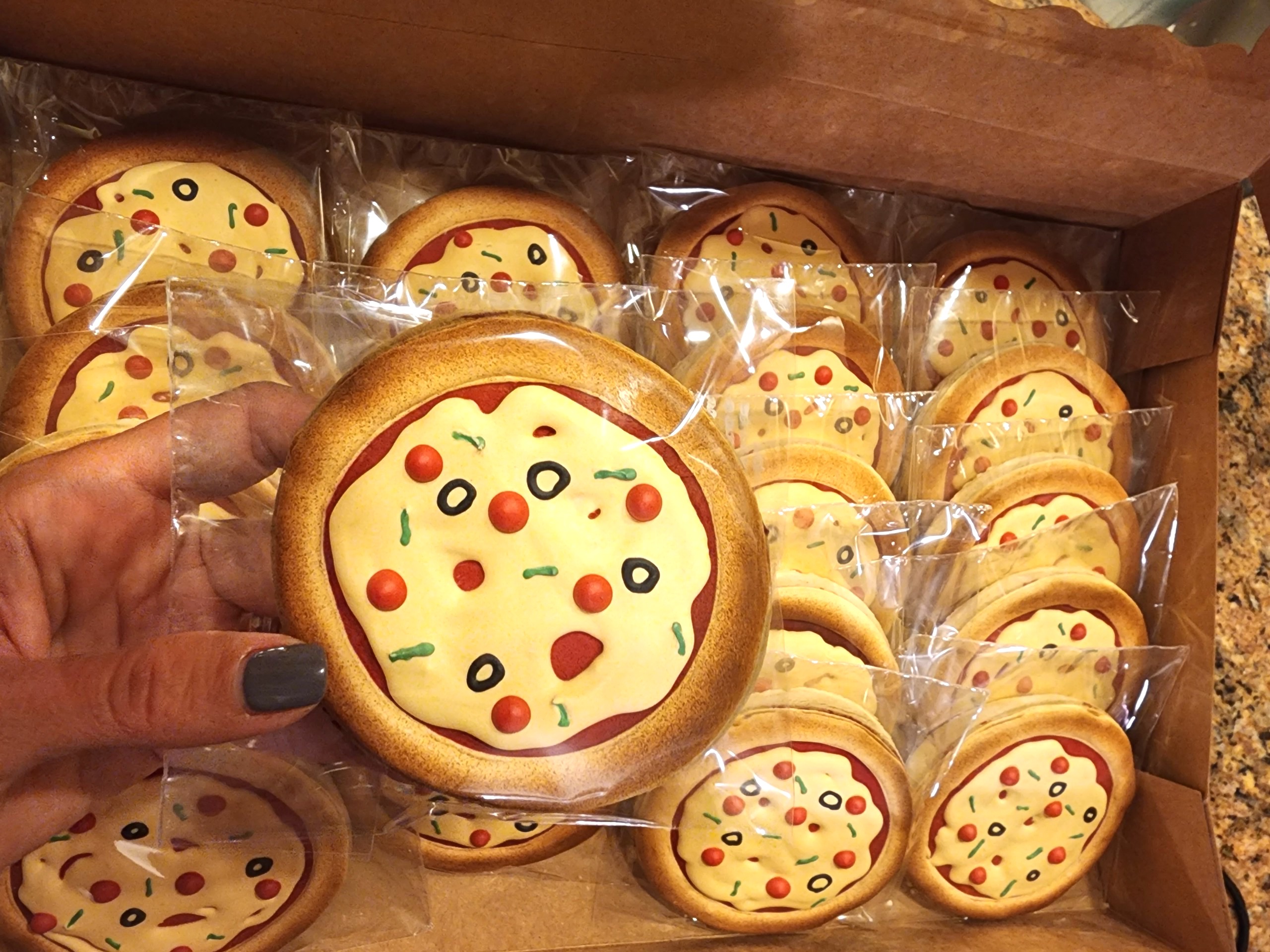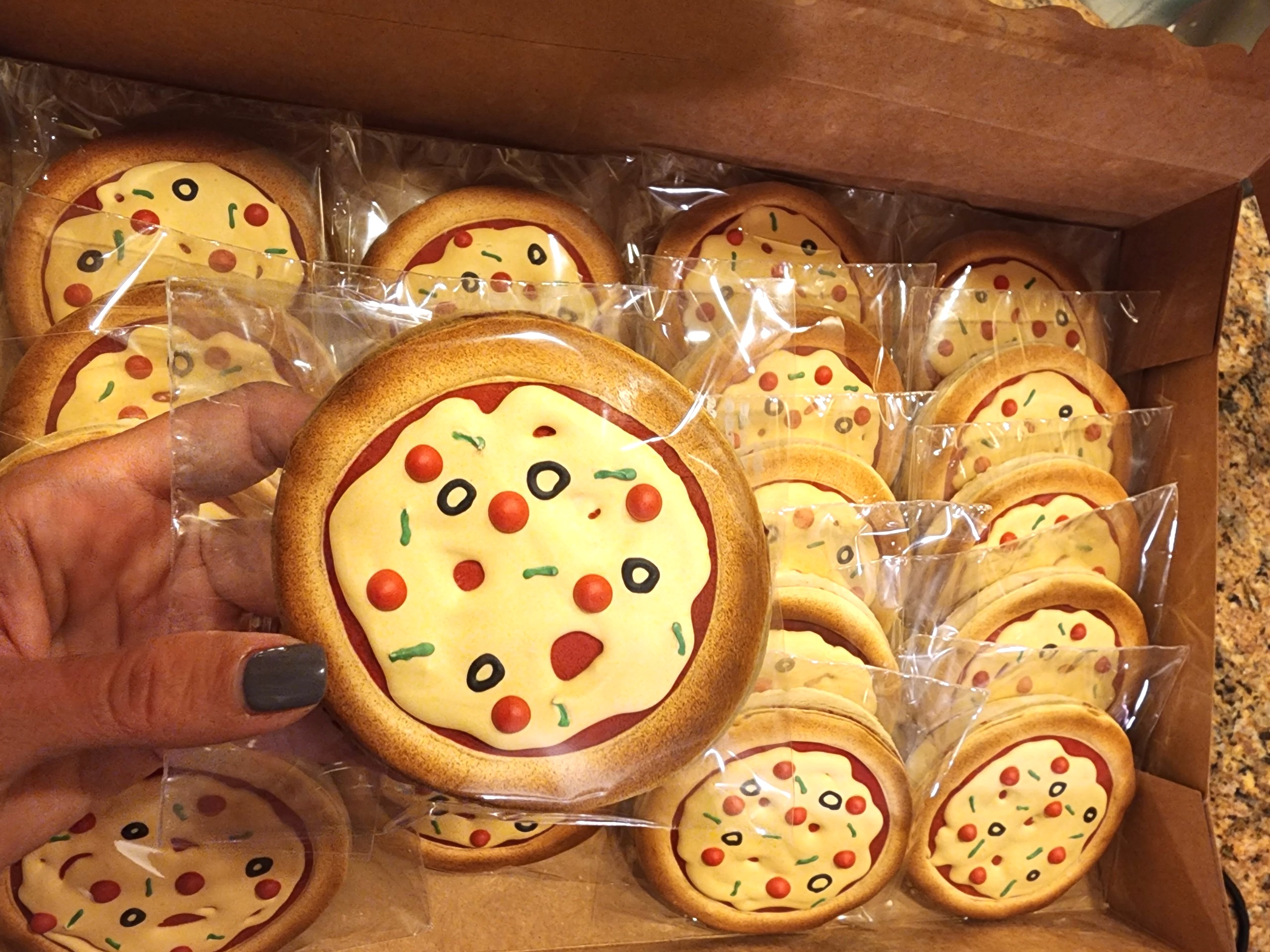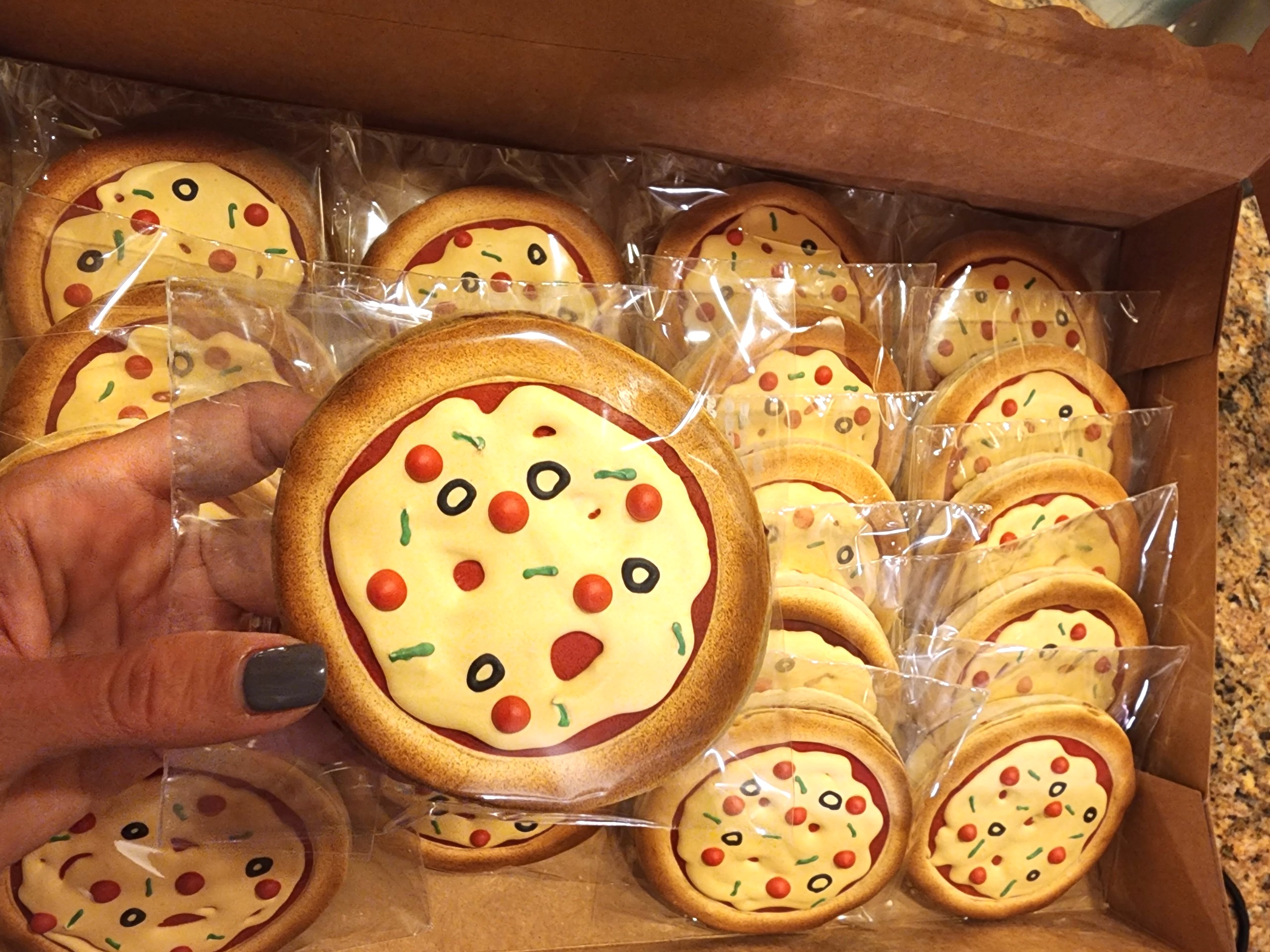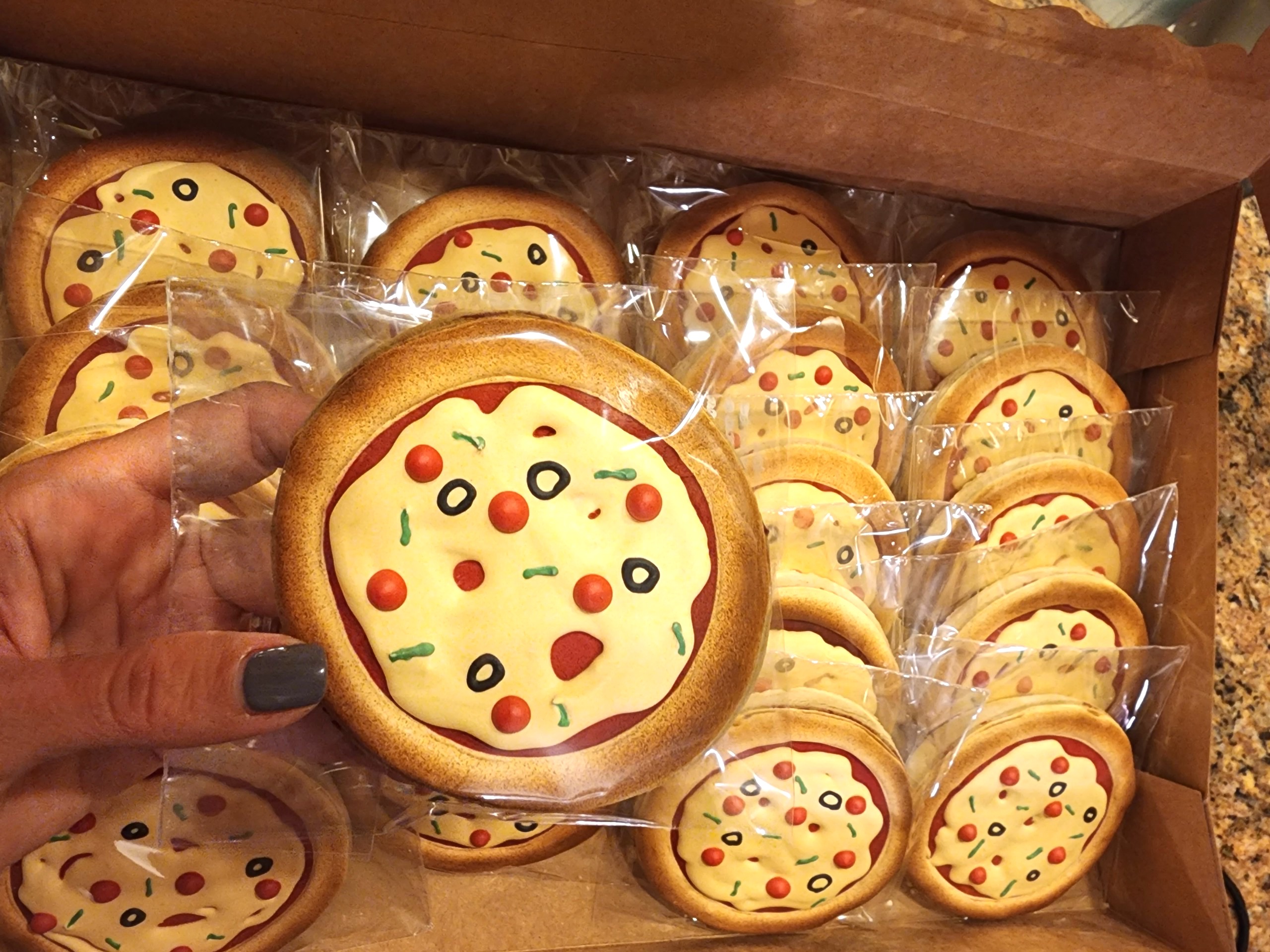 (For lunch, we ordered the family-sized pizzas from Mama's Pizza and they delivered. Just a heads up for my local friends; it made it super easy for a Wild Katz party)
It was the perfect celebration for sweet P. She has the best time hanging out with all of her friends and we were so thankful so many of them came out to celebrate with us.
Friday night, we hung out at home, and Saturday was Trunk or Treat at the dance studio.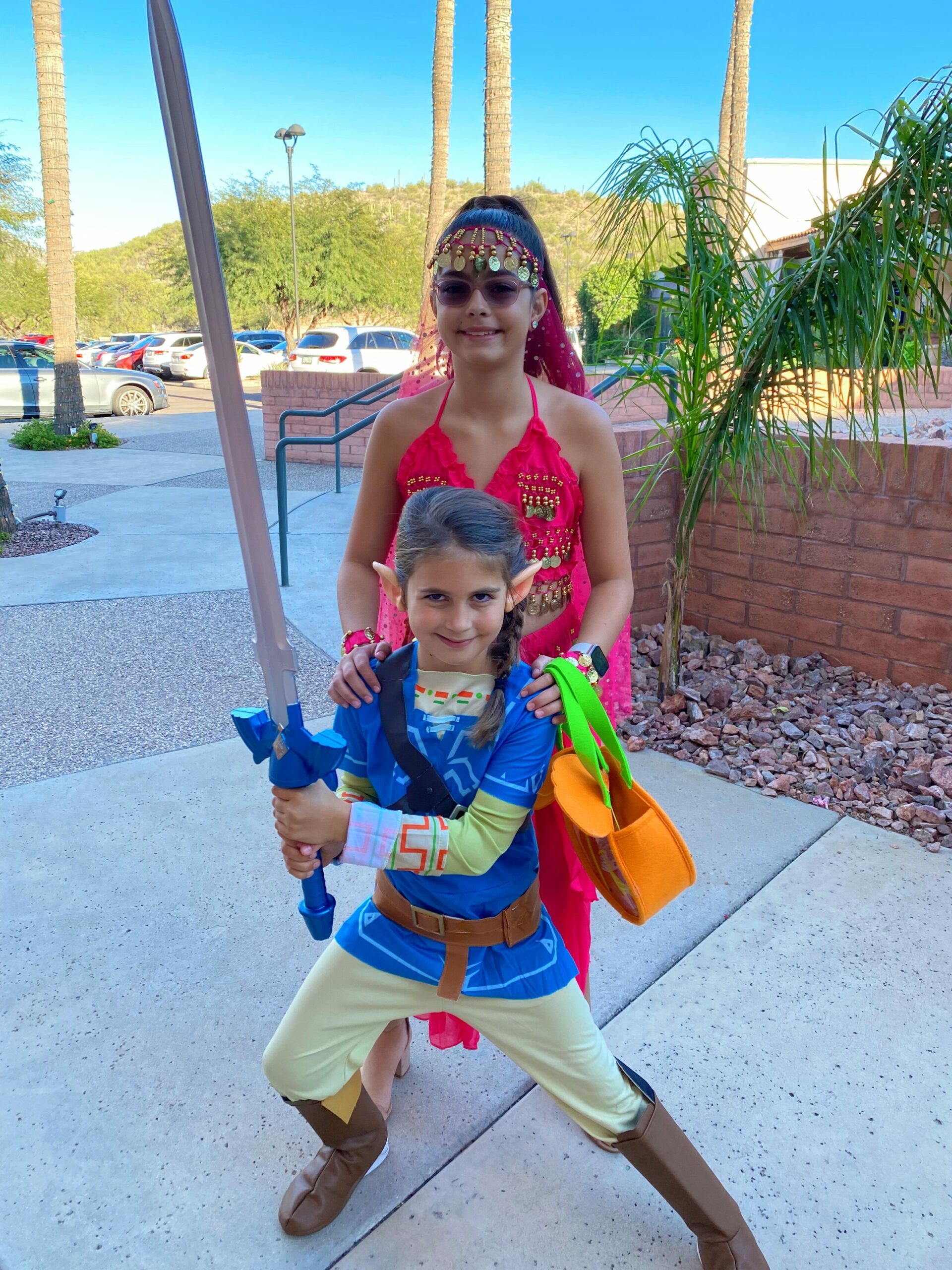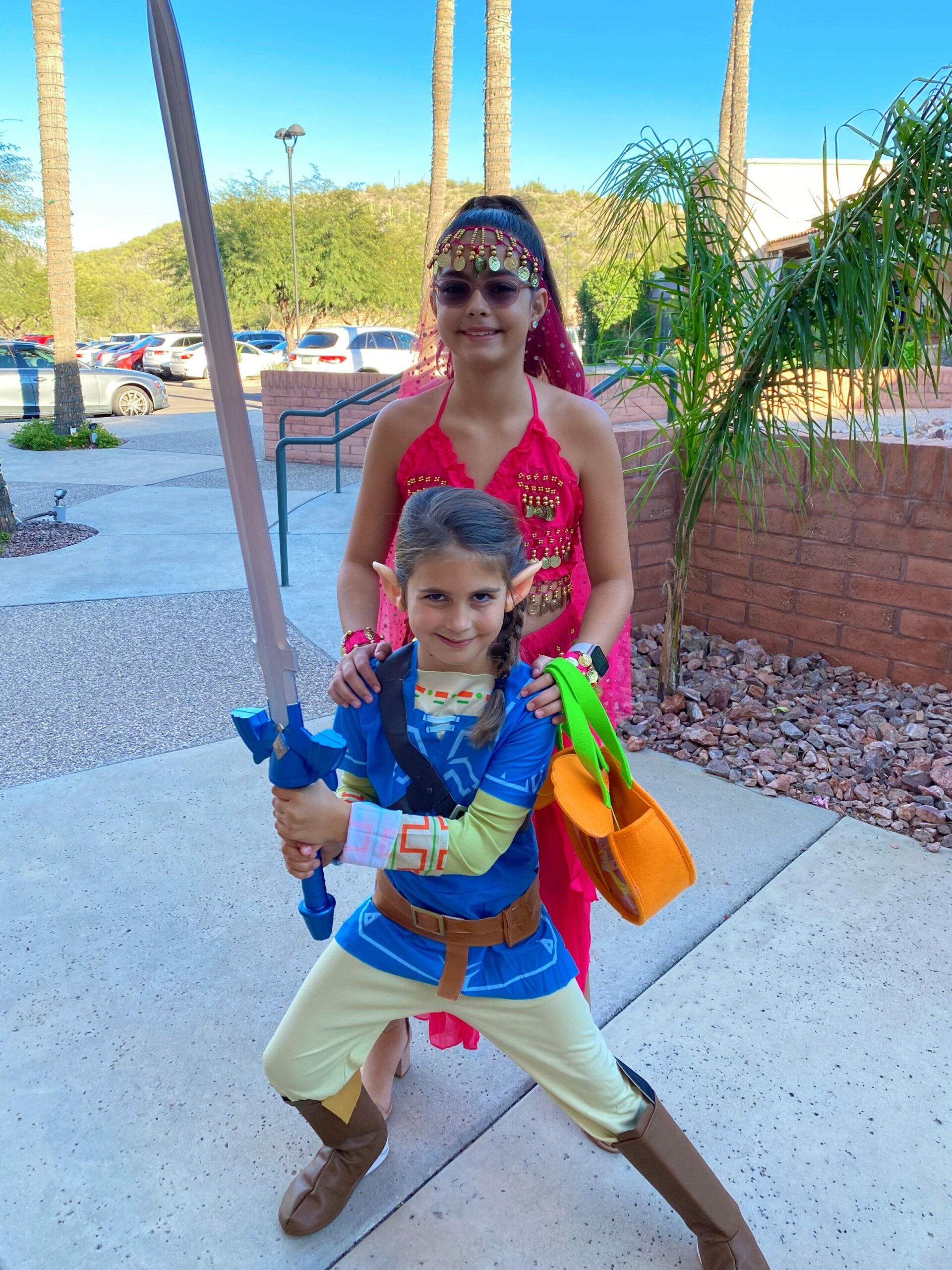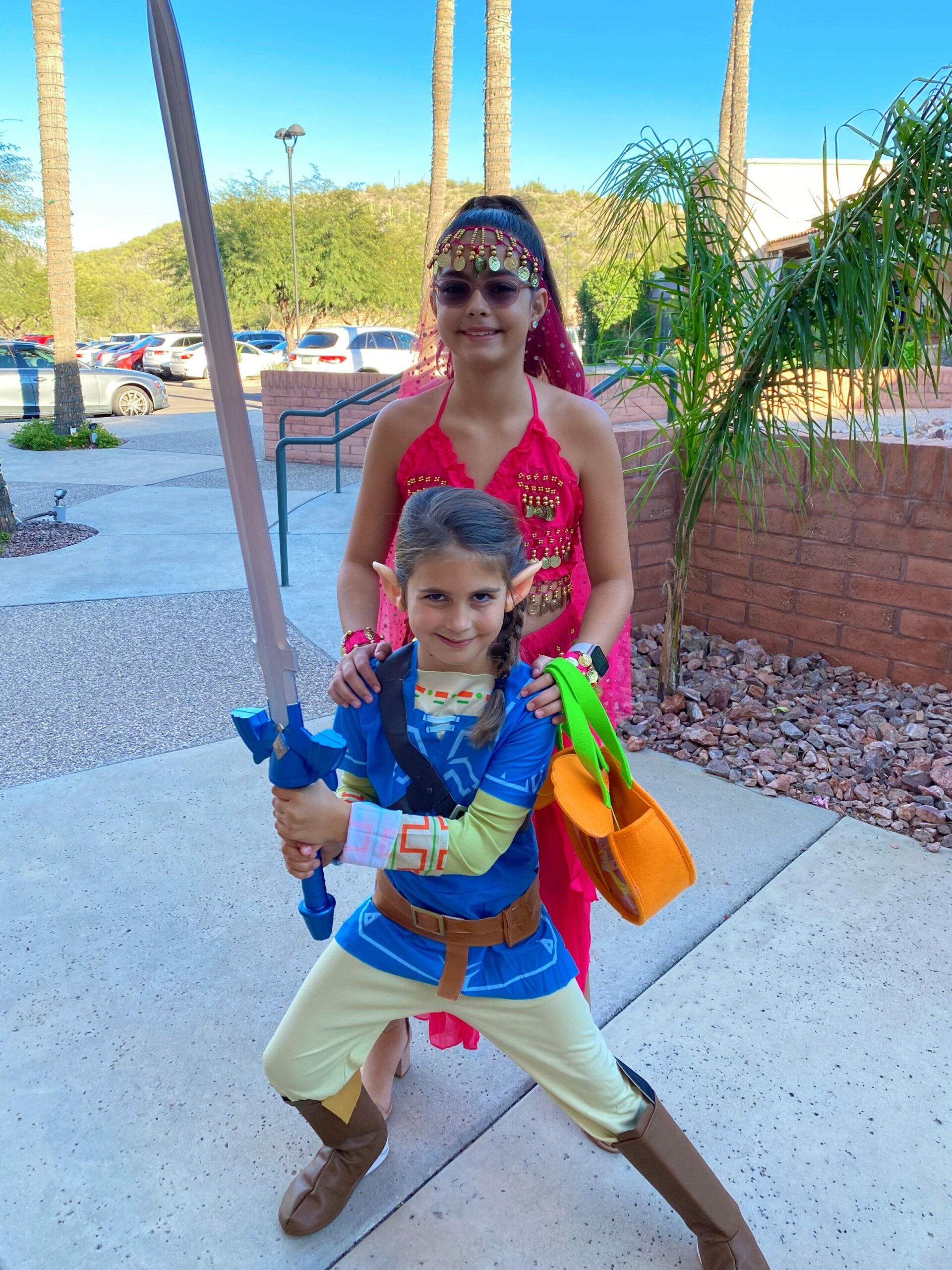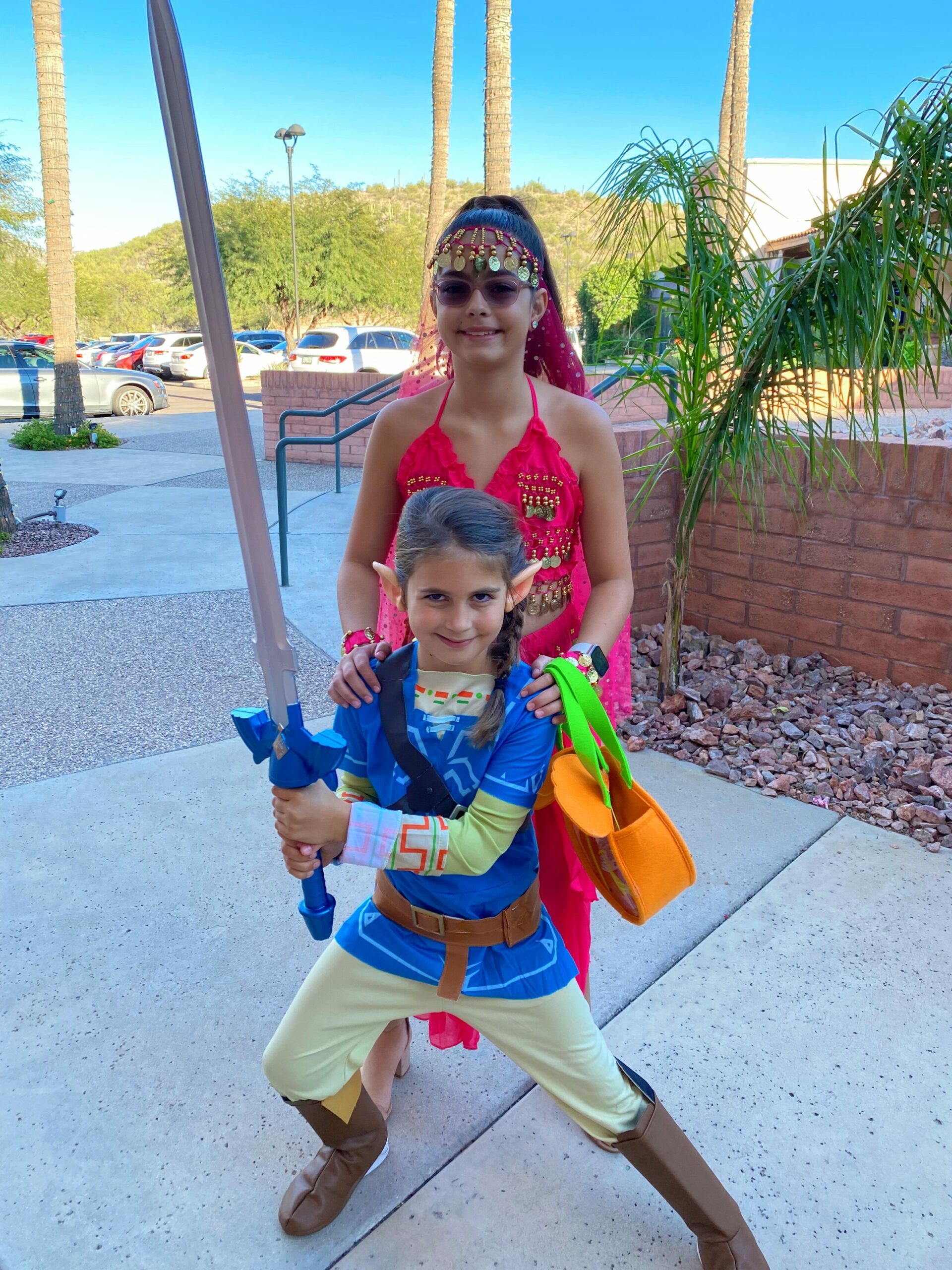 Our team's theme was Pirates of the Caribbean, and I volunteered the Pilot to be our Jack Sparrow. You guys, he WAS Jack Sparrow. He was fully in character for a captive audience the entire time haha. I told him he always has potential for Disneyland if the pilot thing doesn't work out.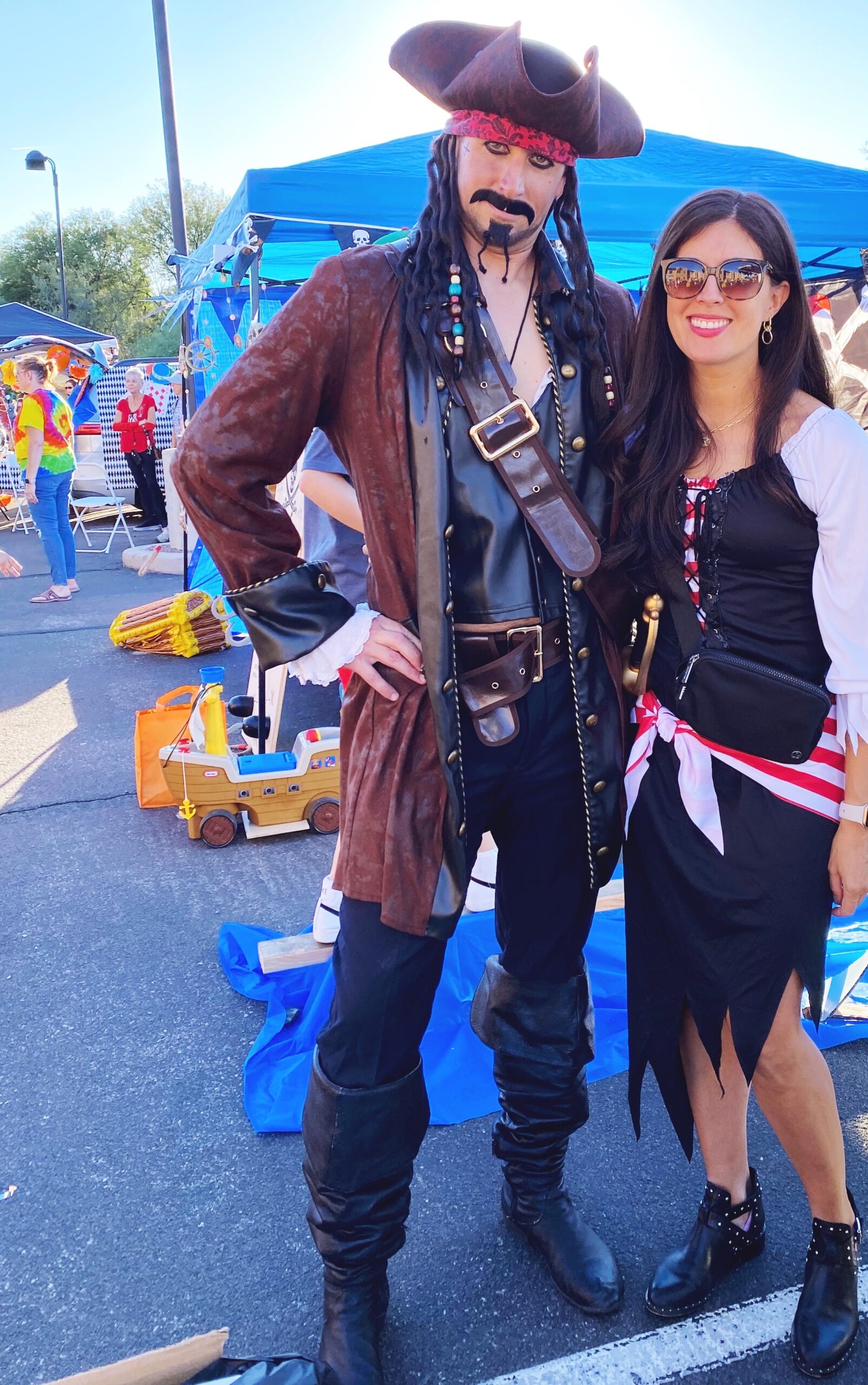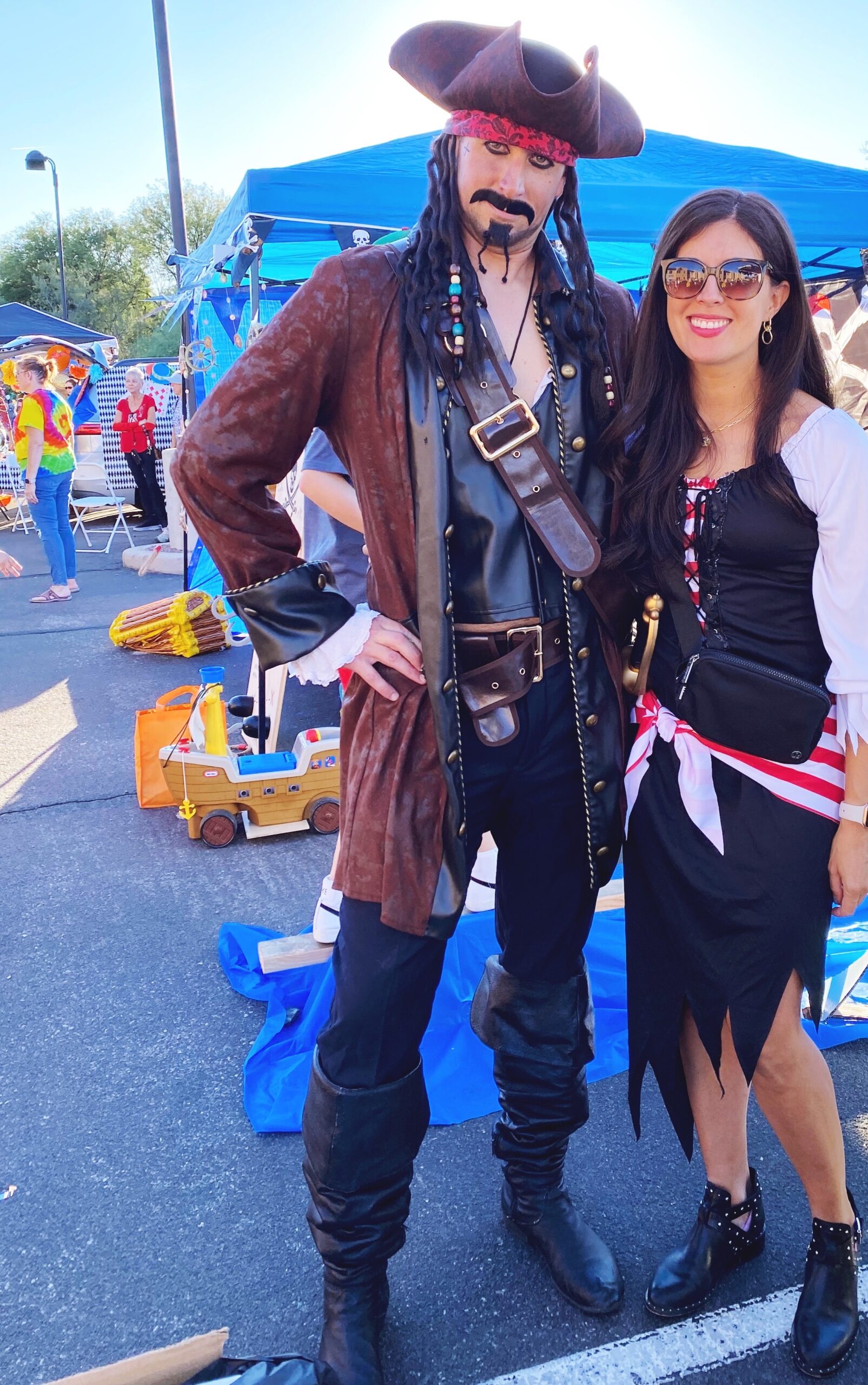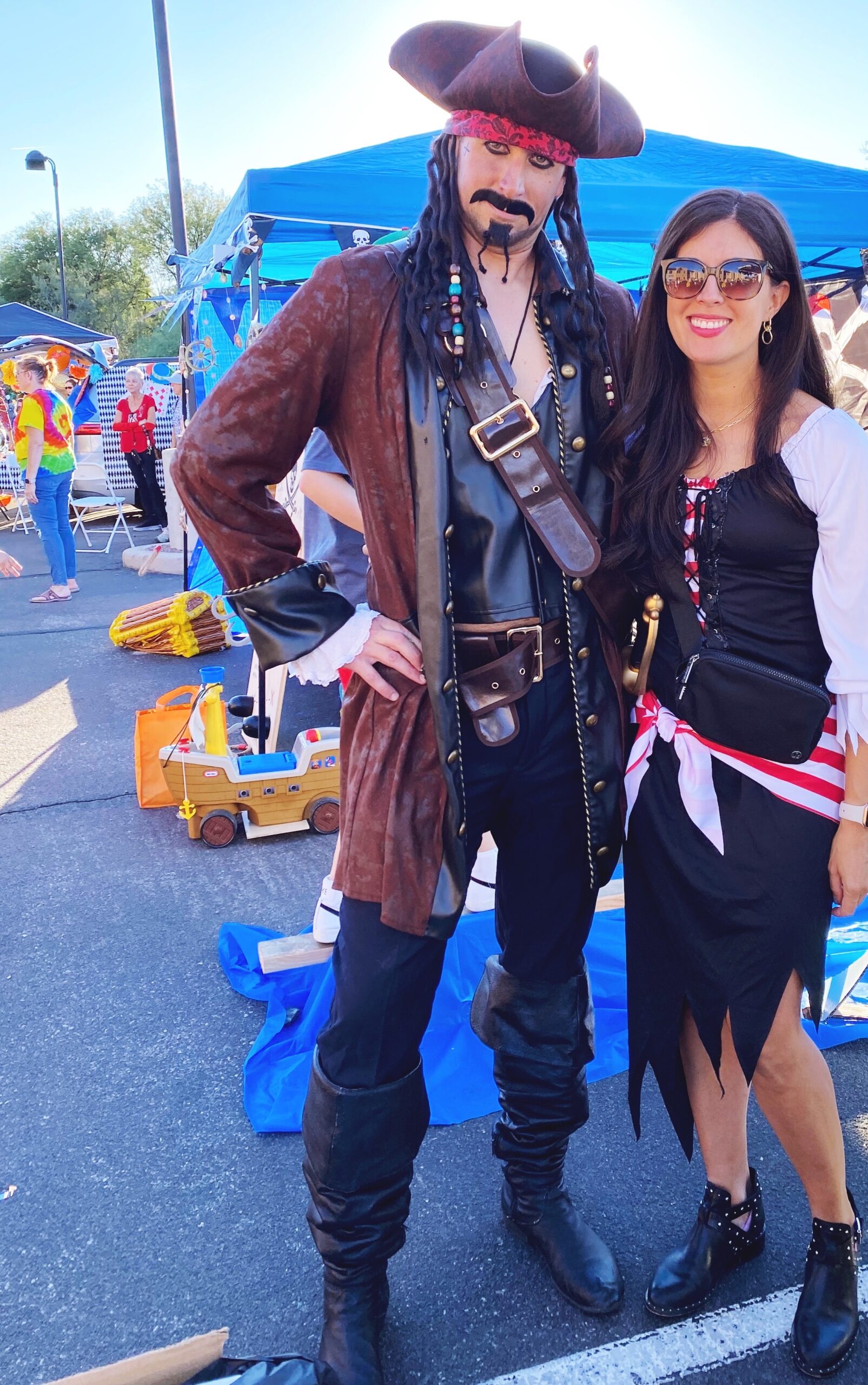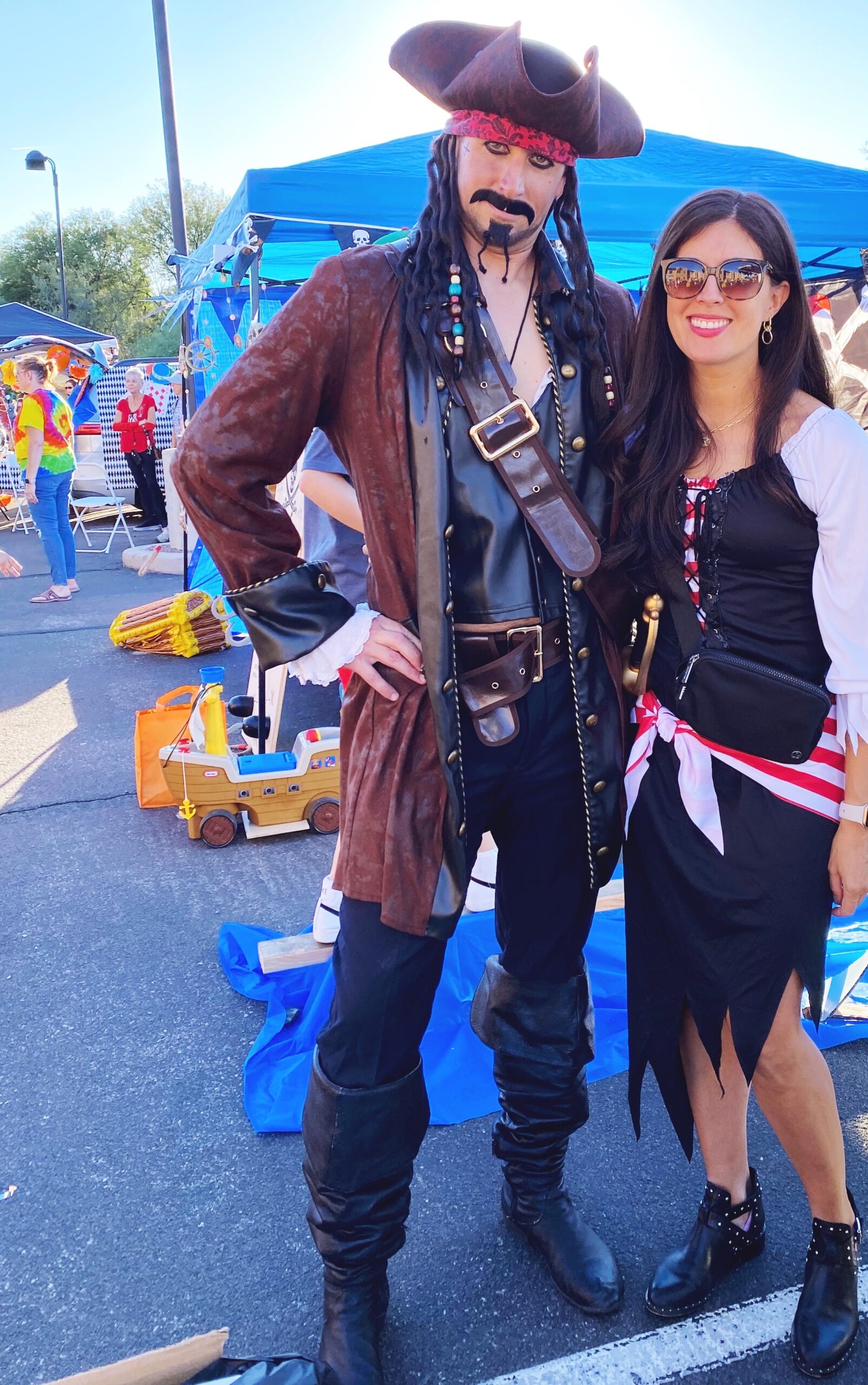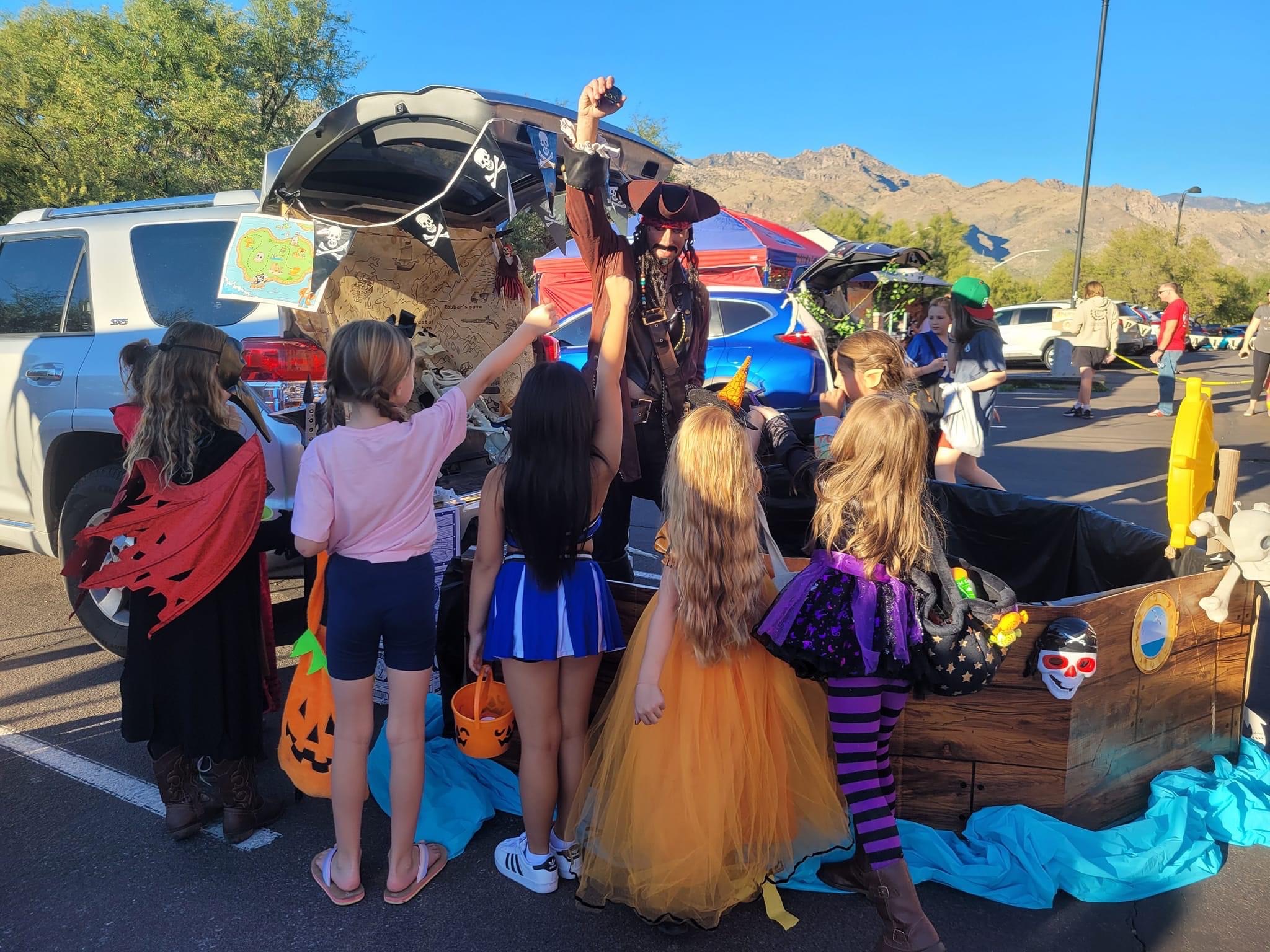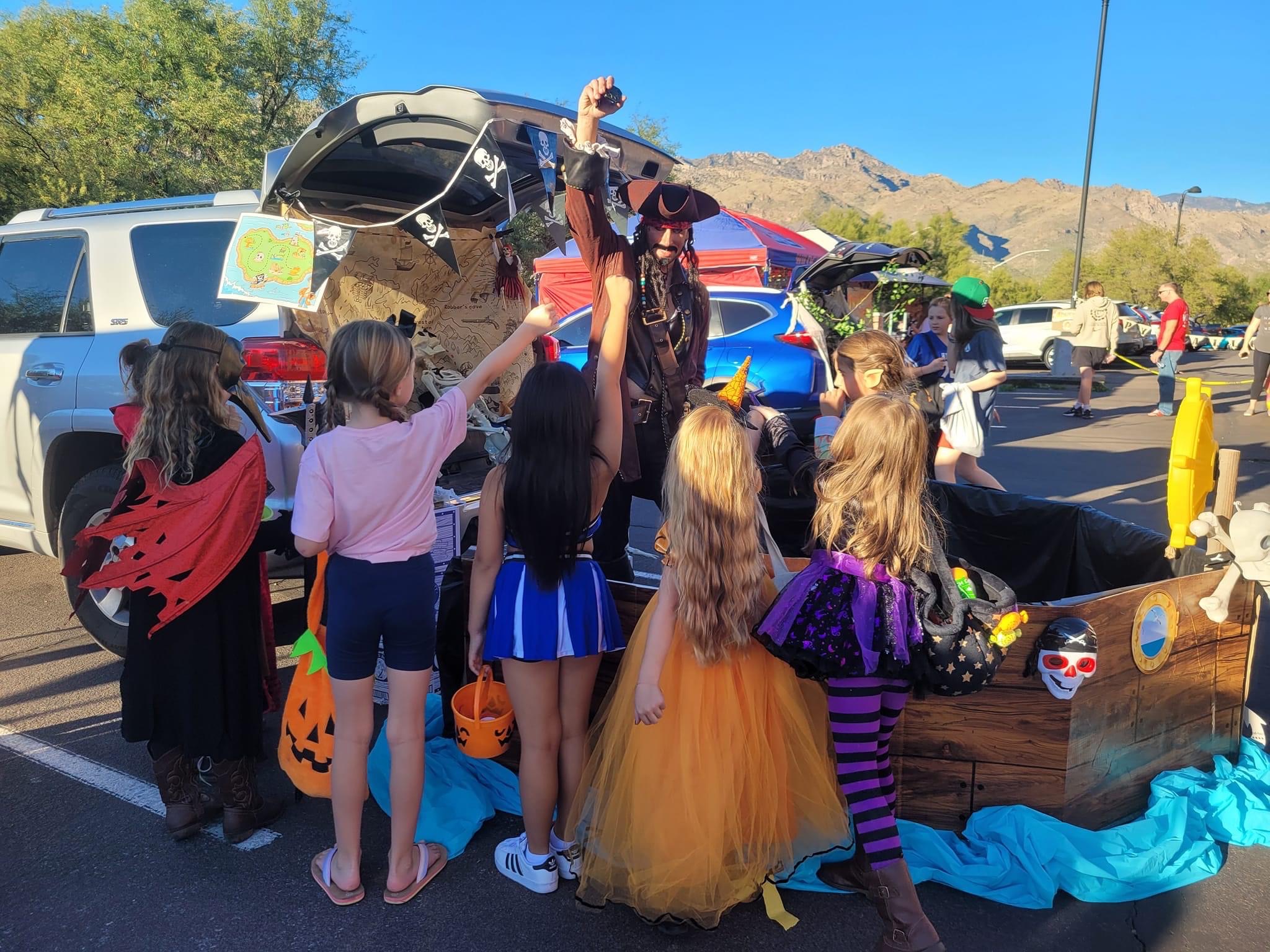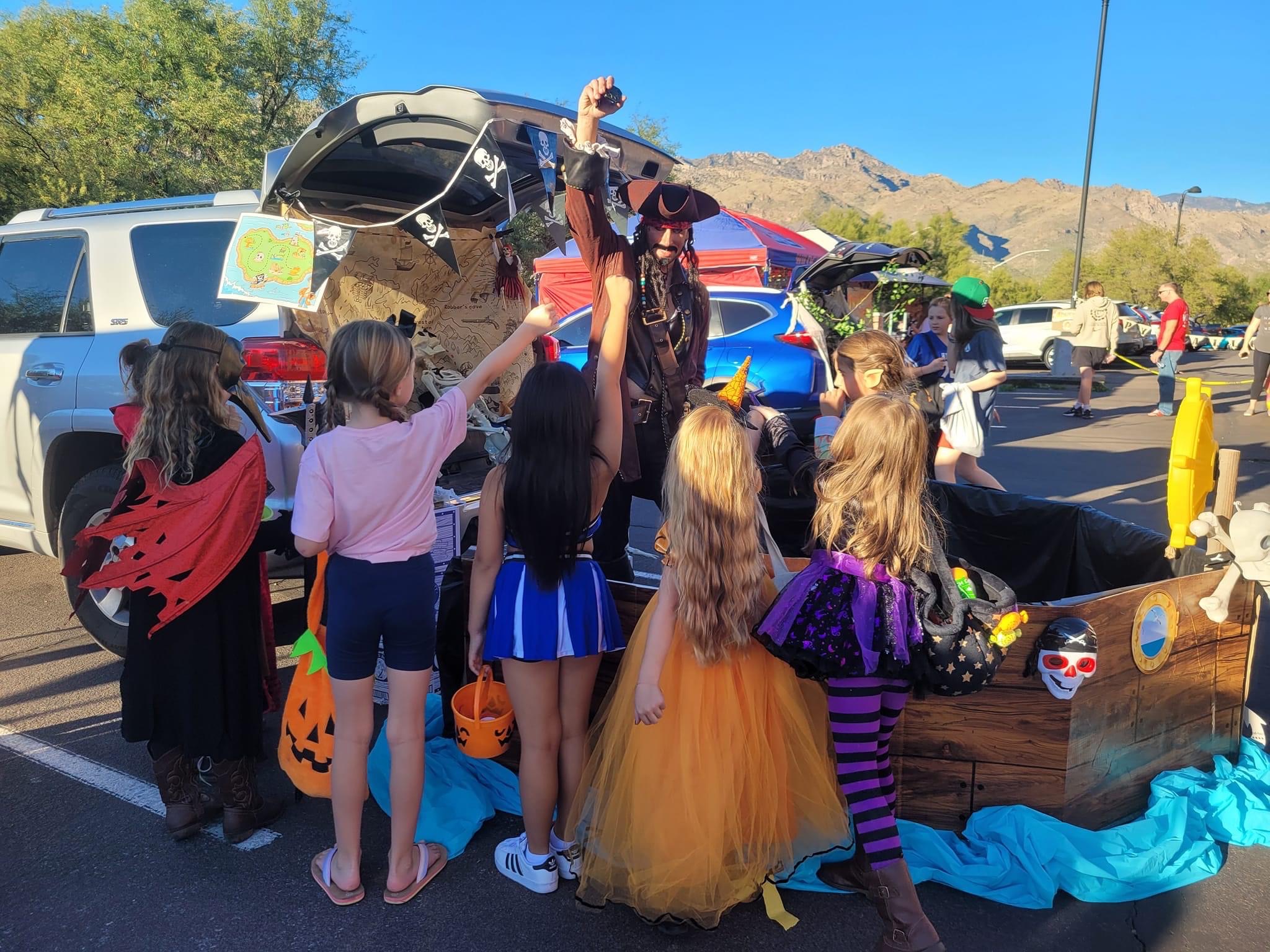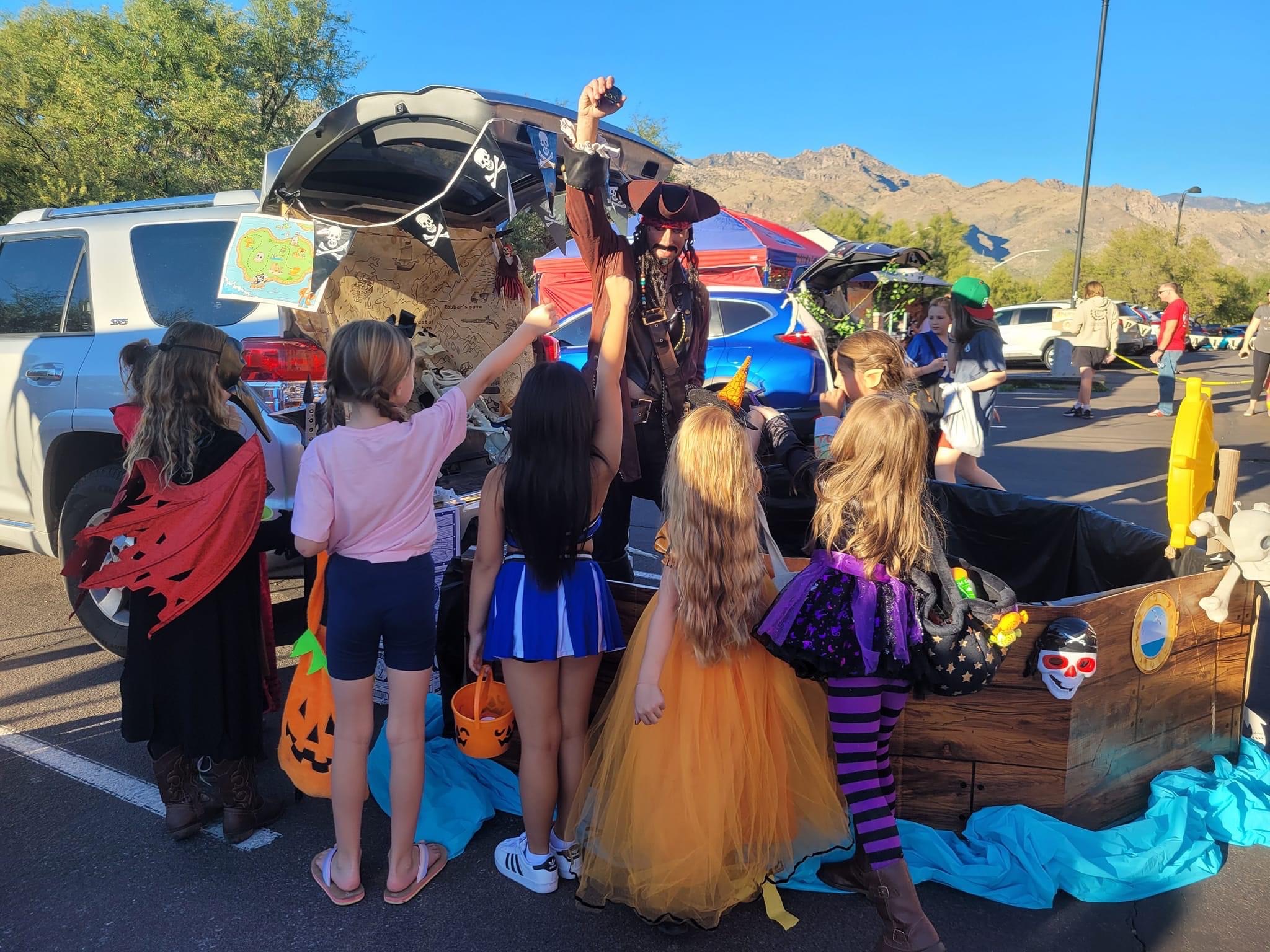 (Also funny story: when P was in preschool, her friend couldn't understand her when she said her dad was a pilot, and she thought P said her dad was a pirate. She thought Tom was a real pirate for a few months and it was amazing.)
Our team mom is above and beyond, and our set-up came out so well!!
One of the parents made a plank for the kids to walk,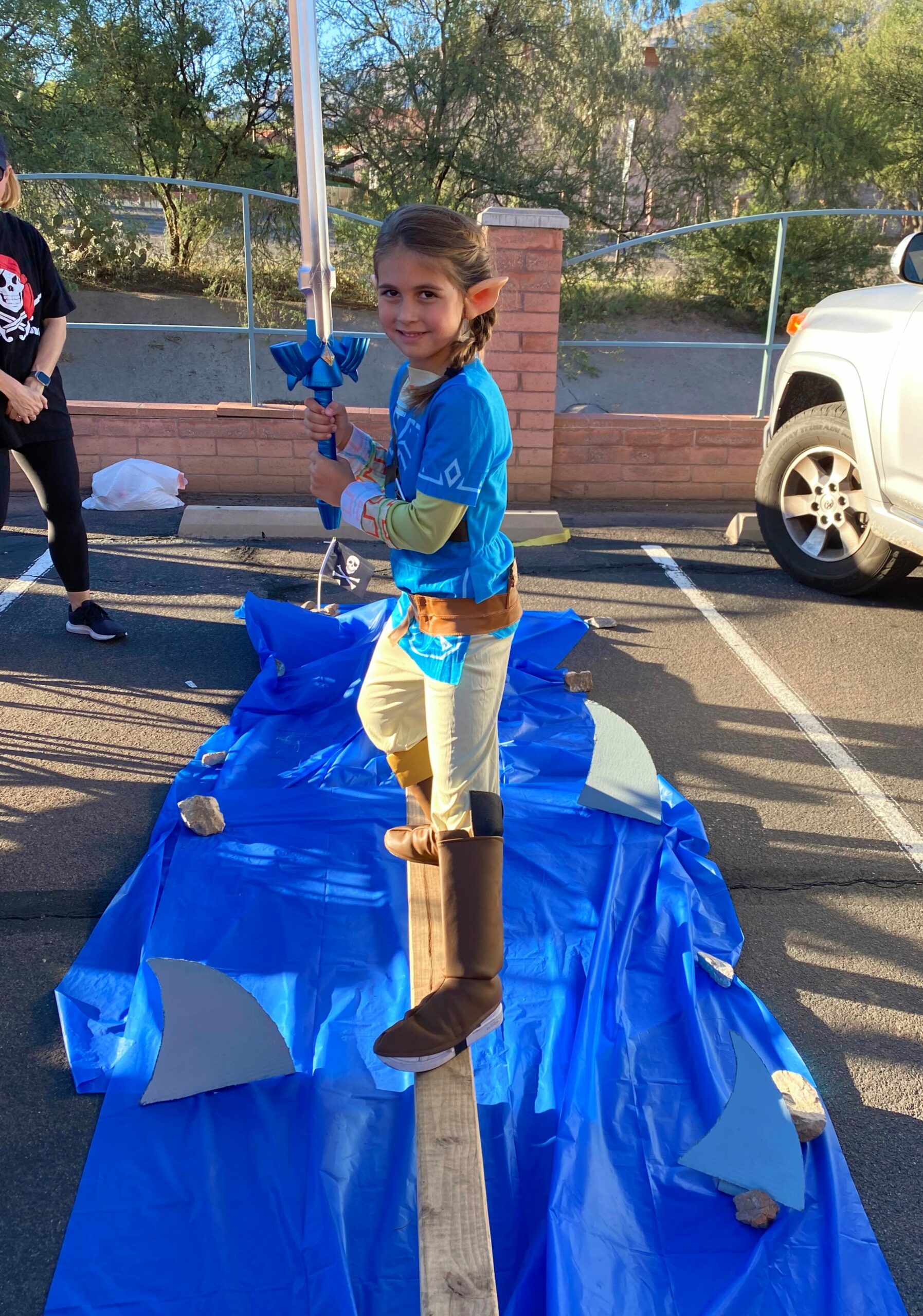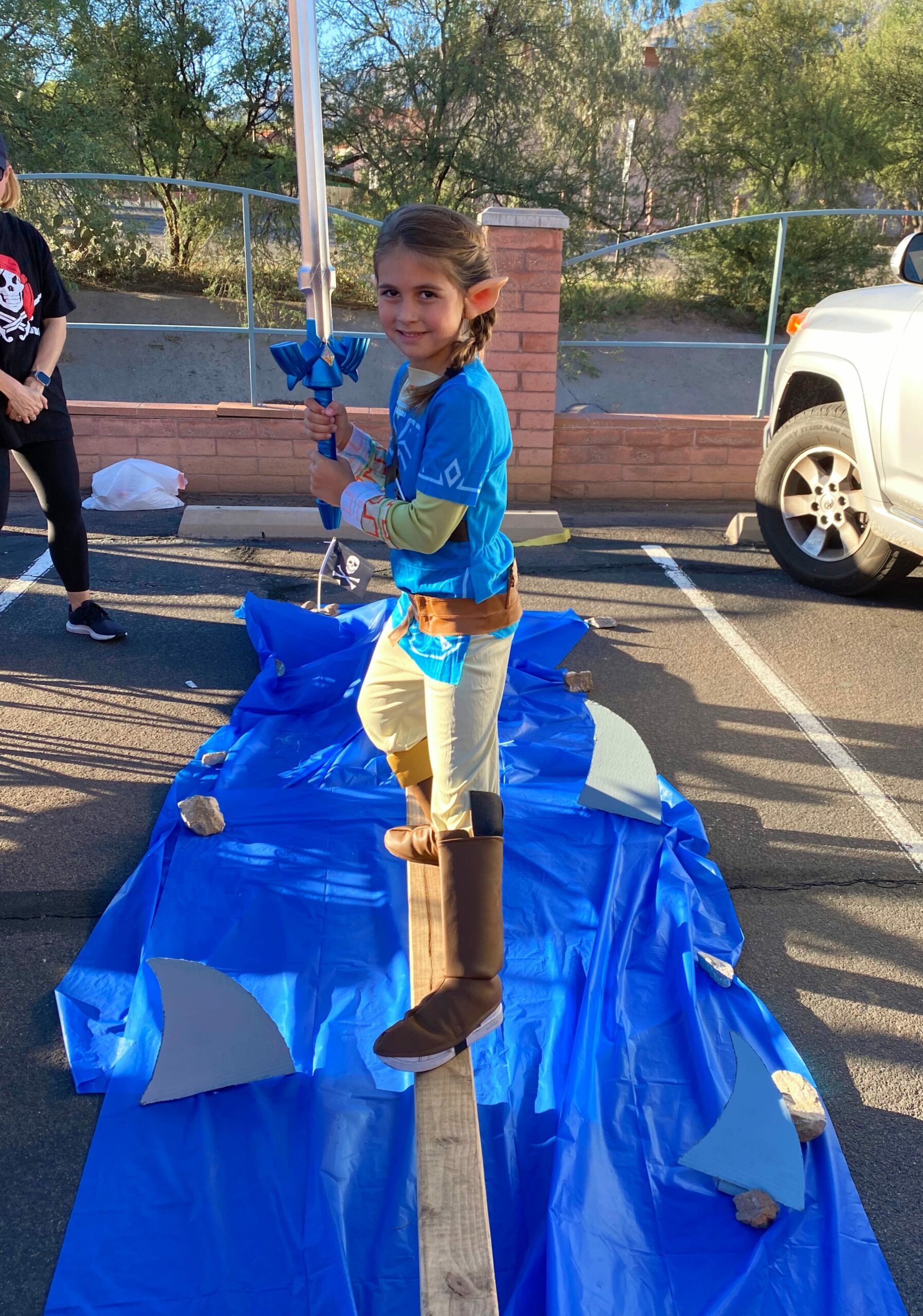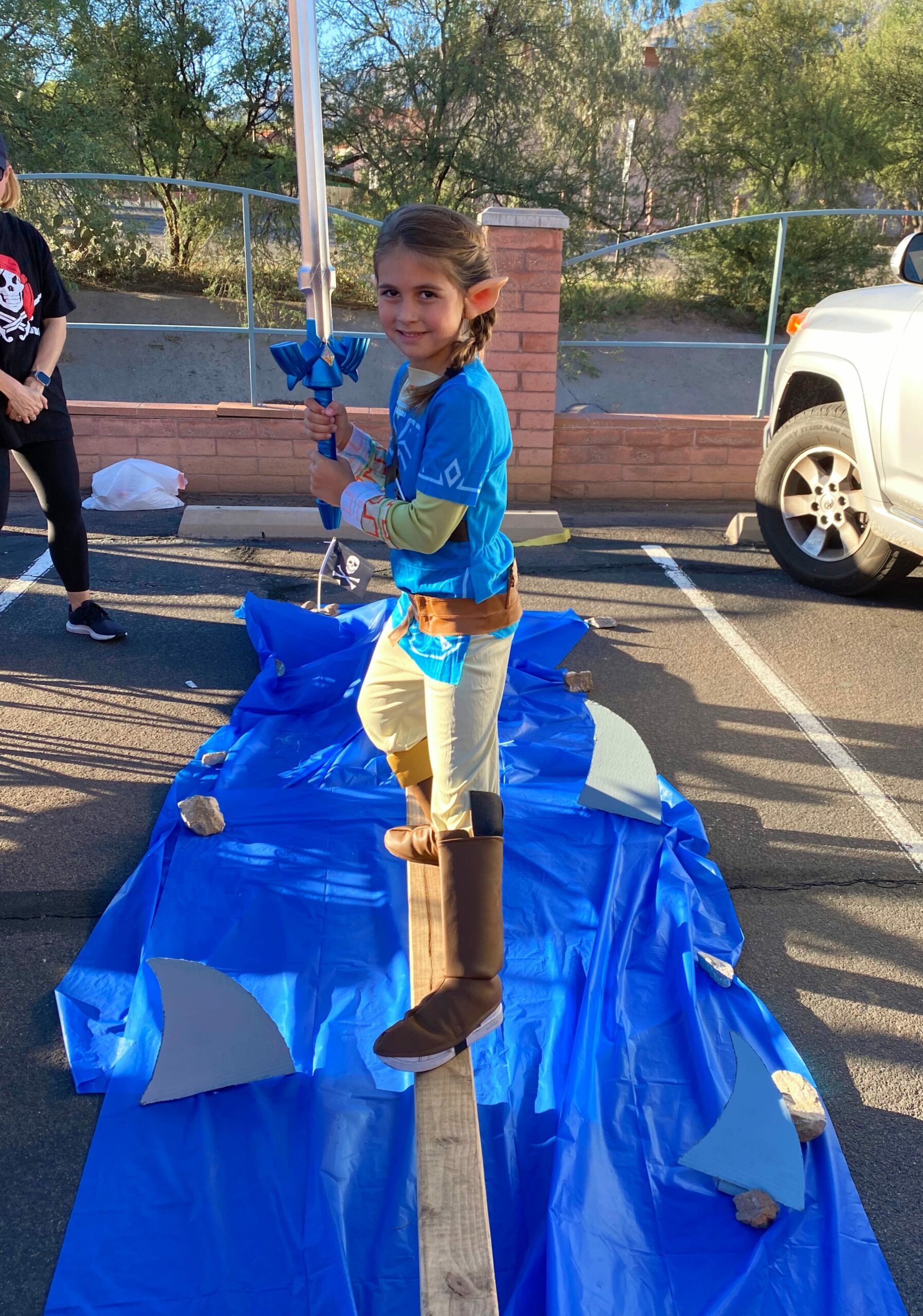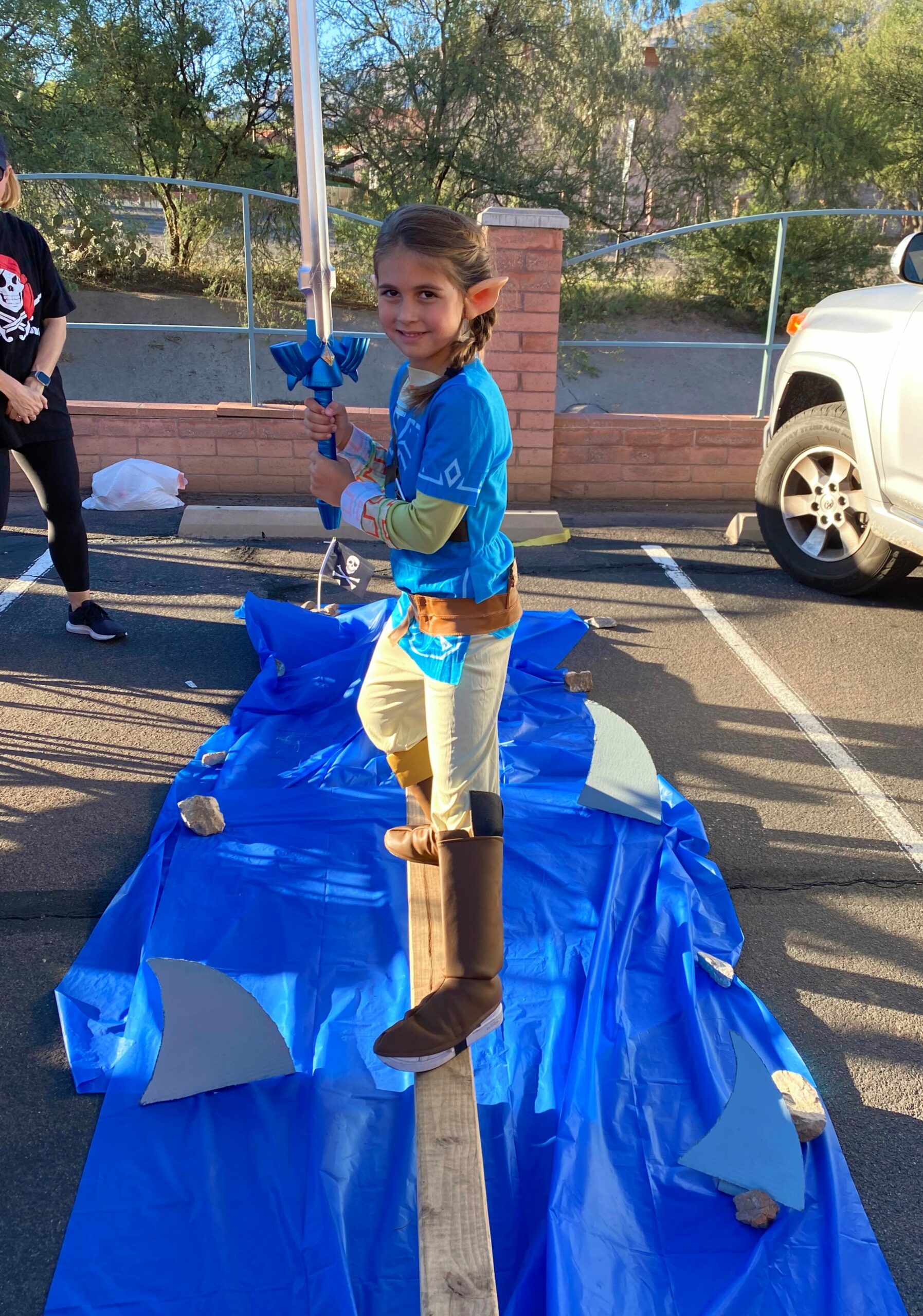 and I put together the Caption Hook ring toss.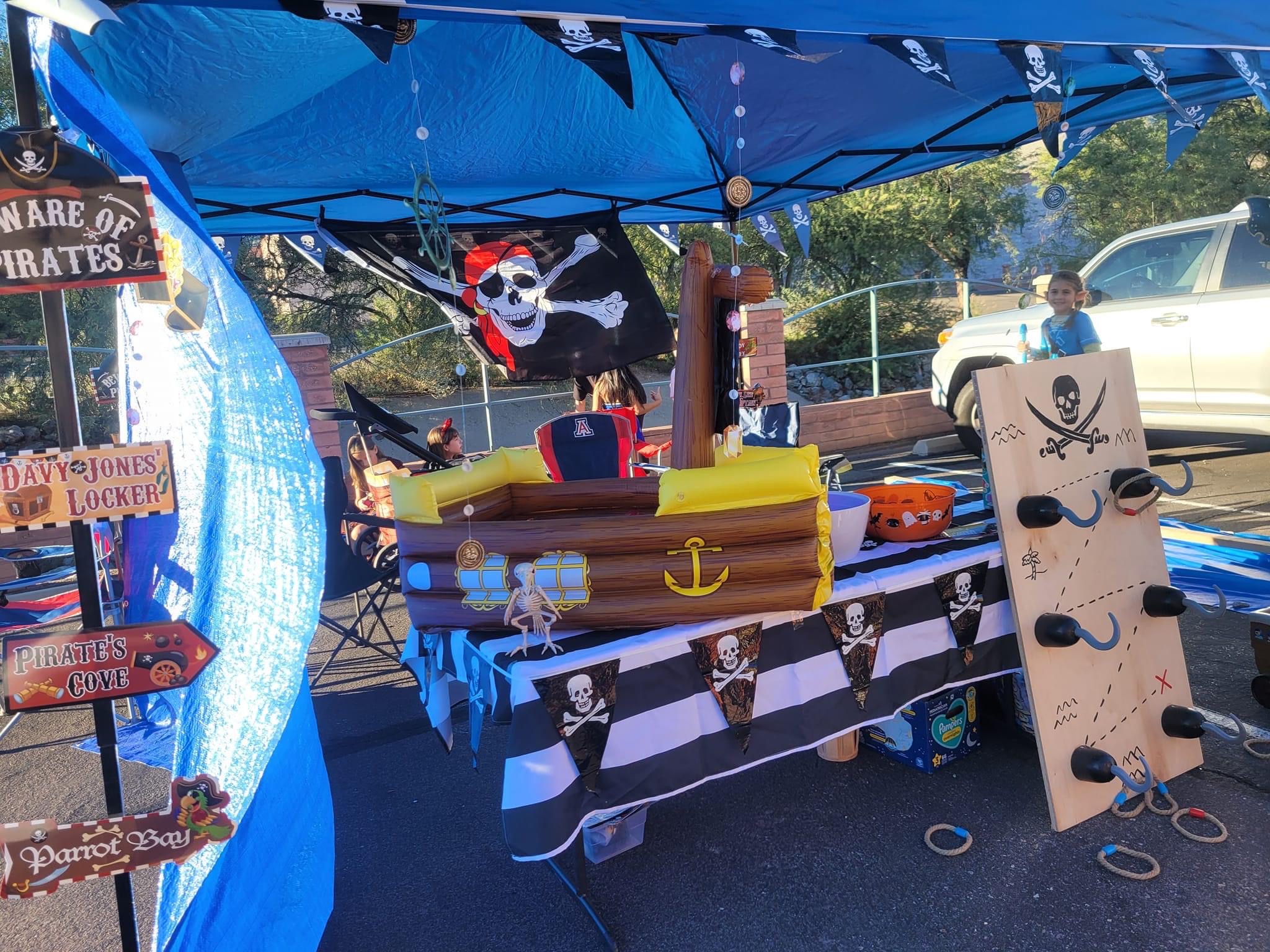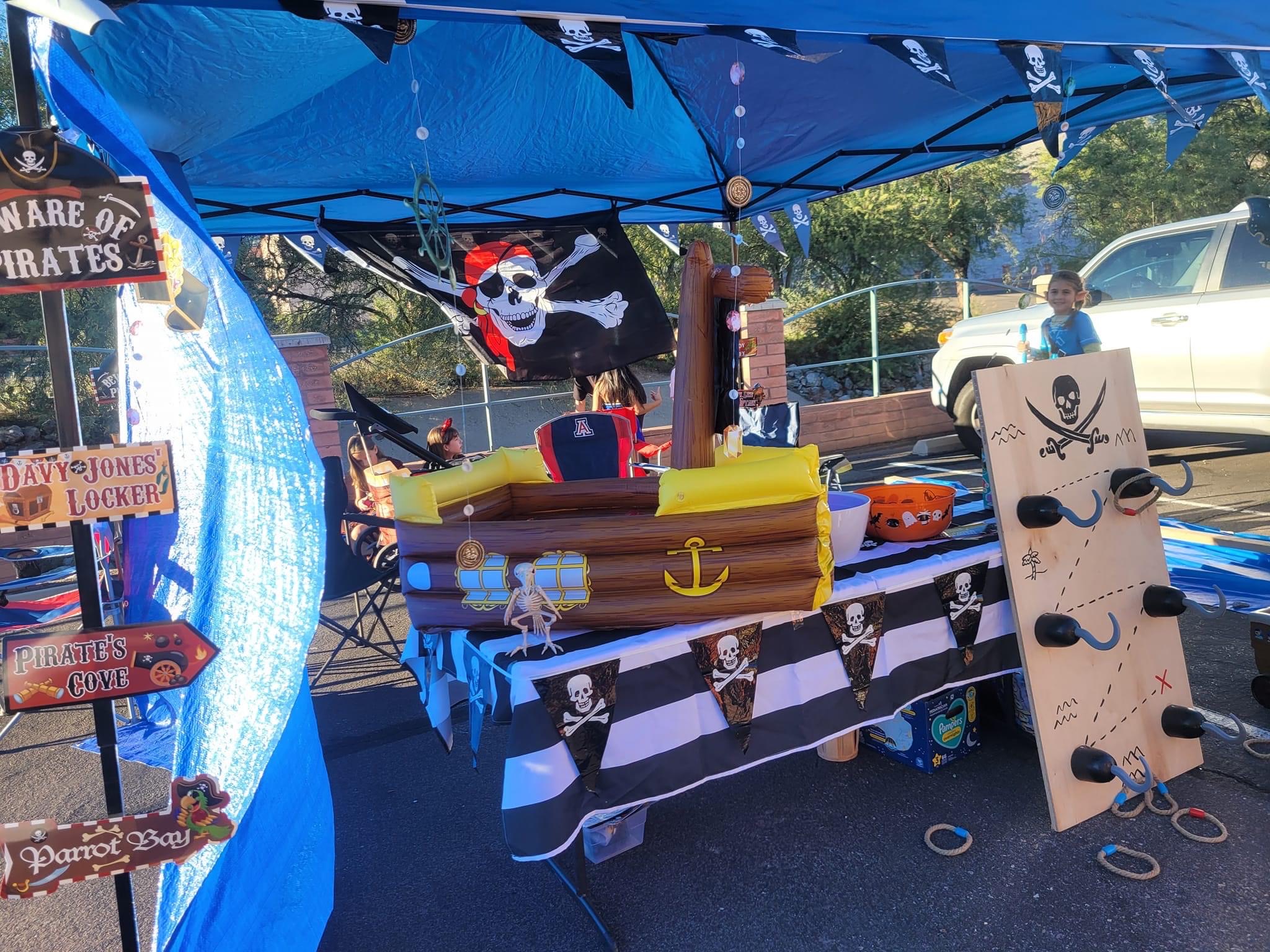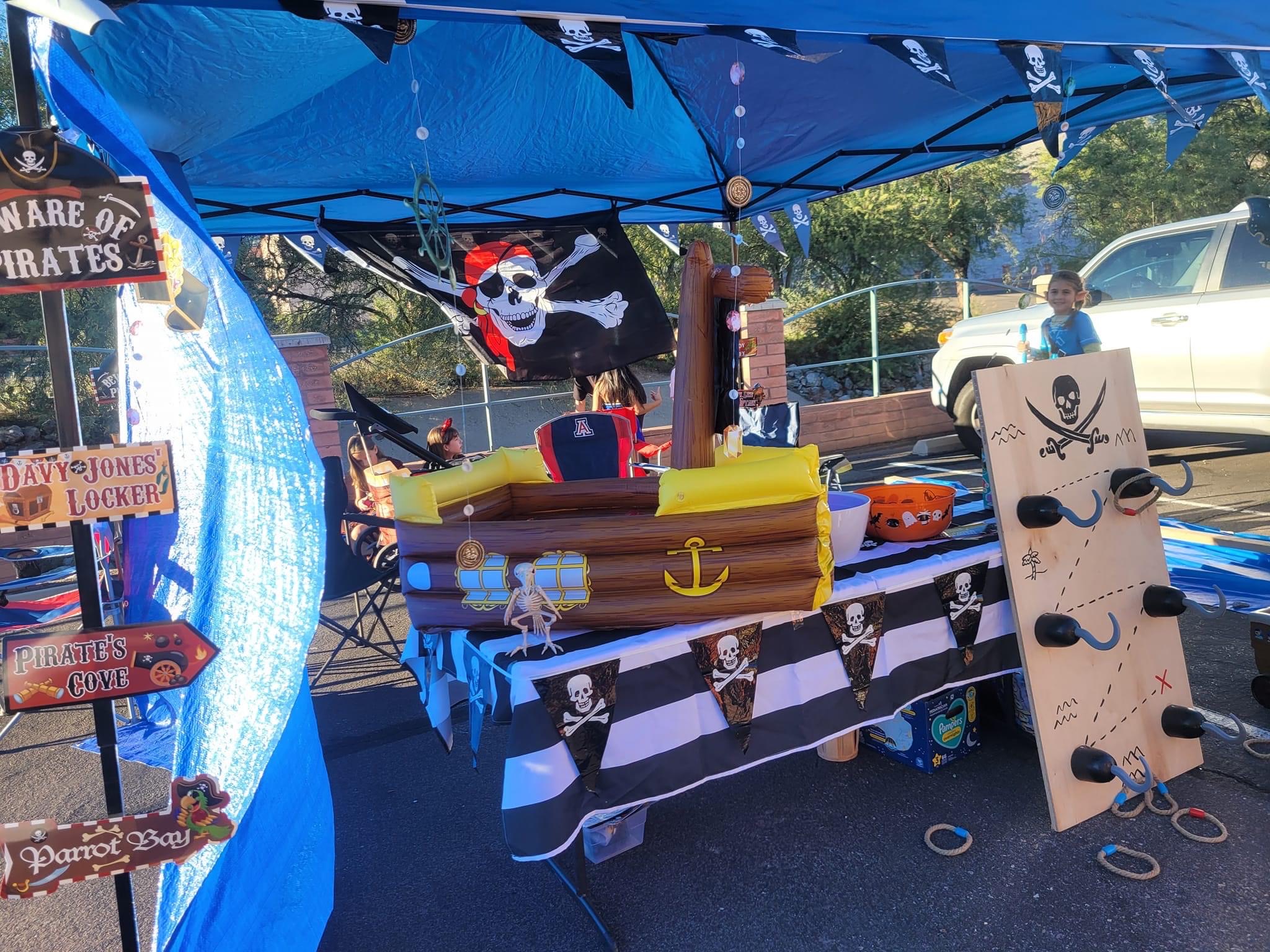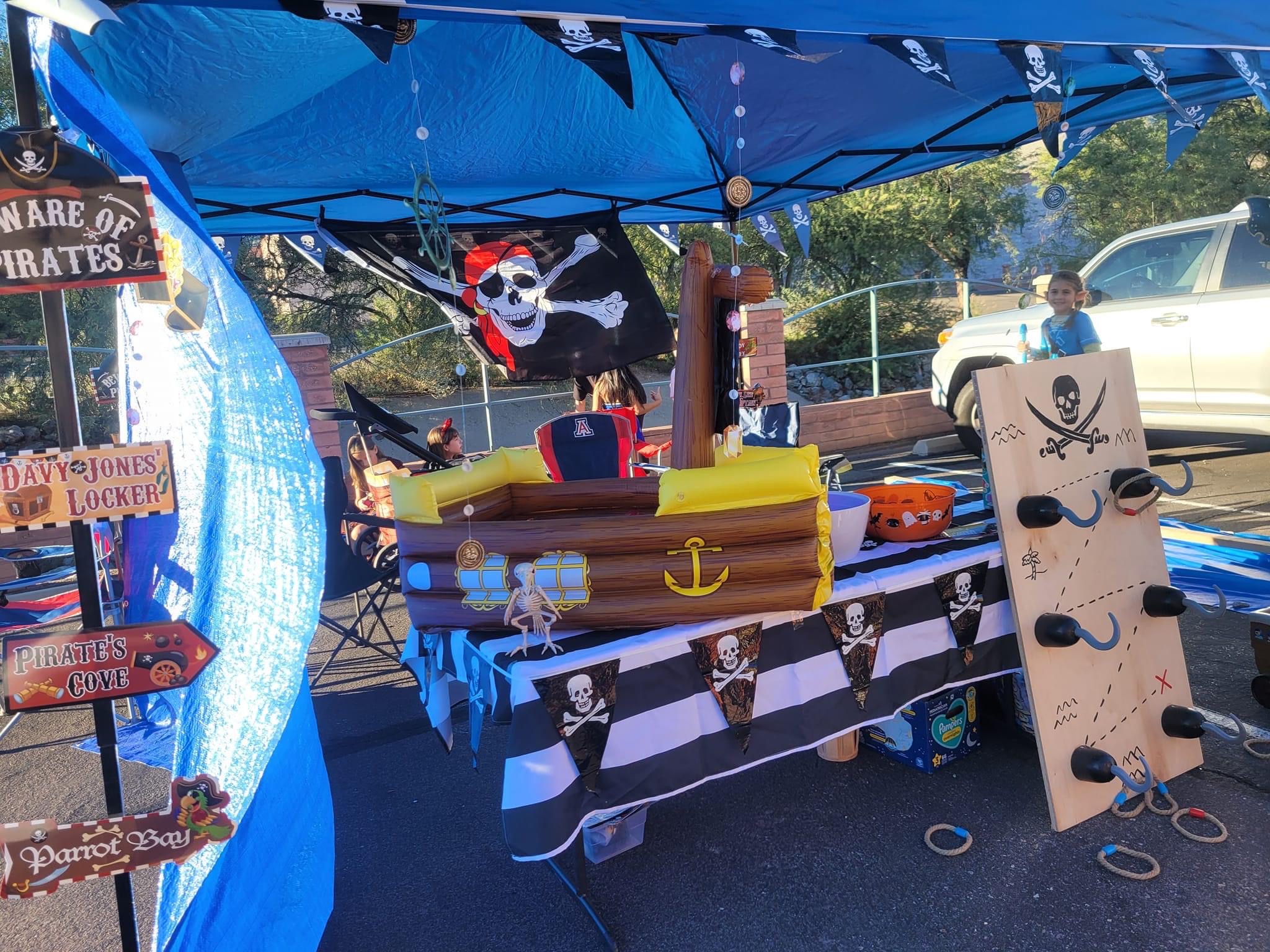 We got third place, which I'm calling a huge win because all of the set-ups were seriously so so good!
After Trunk or Treat, we headed straight to the squadron family Halloween party, which was at a friend's house. The had activities for the kids (movies playing and a jumping castle) and lots of delicious food and craft cocktails. When we first got there, we were all feeling pretty tired, but then no one wanted to leave. 😉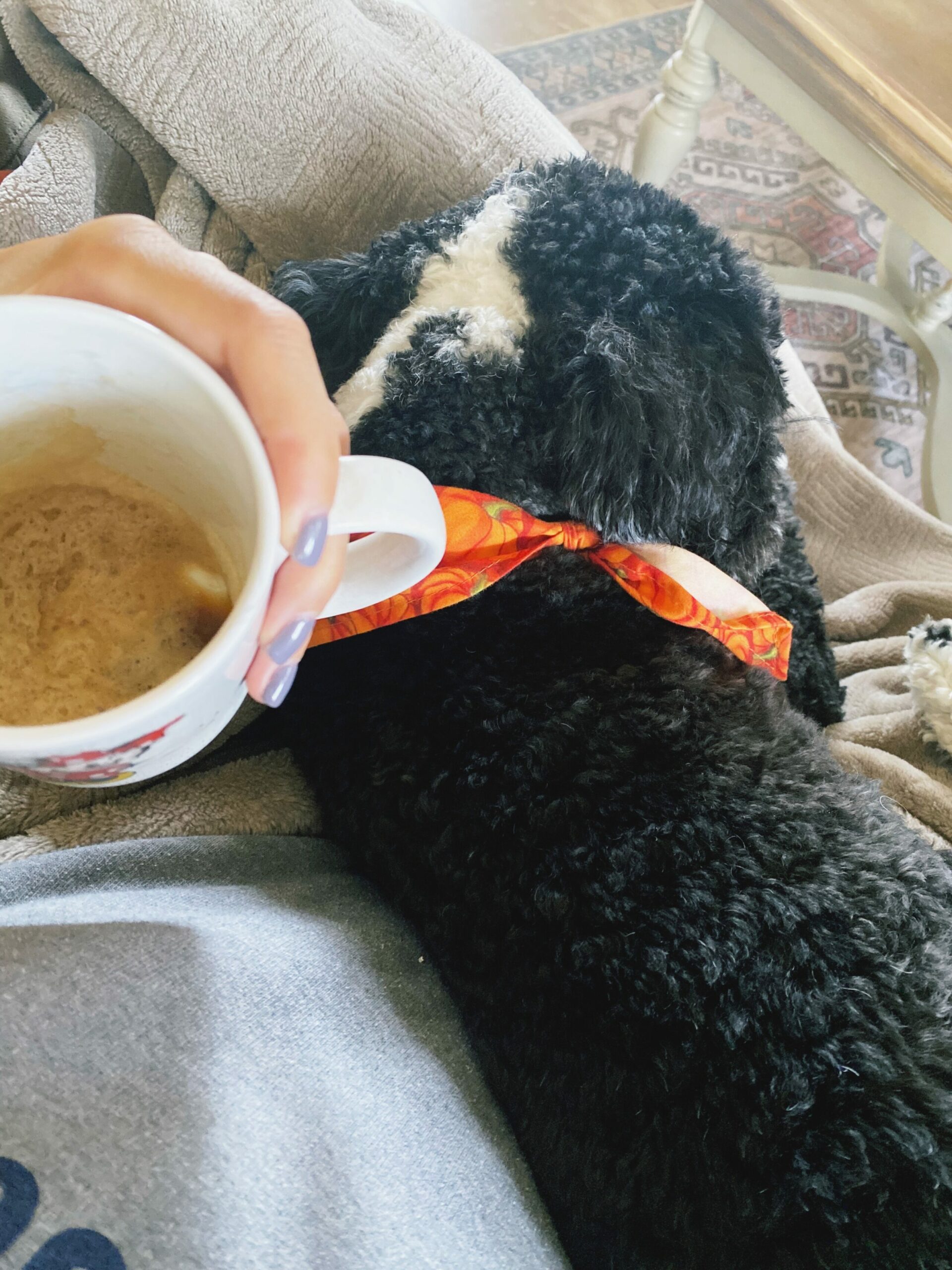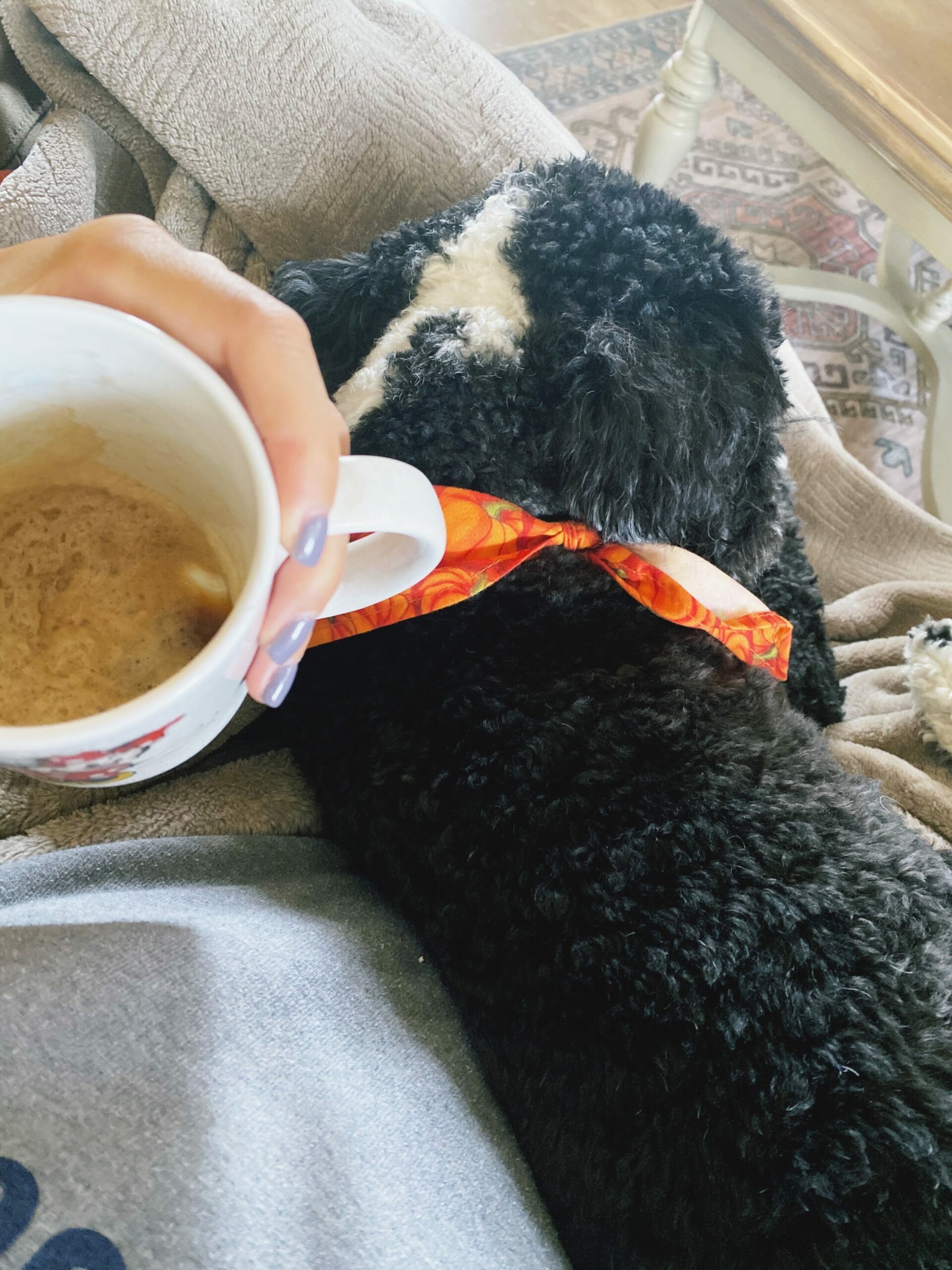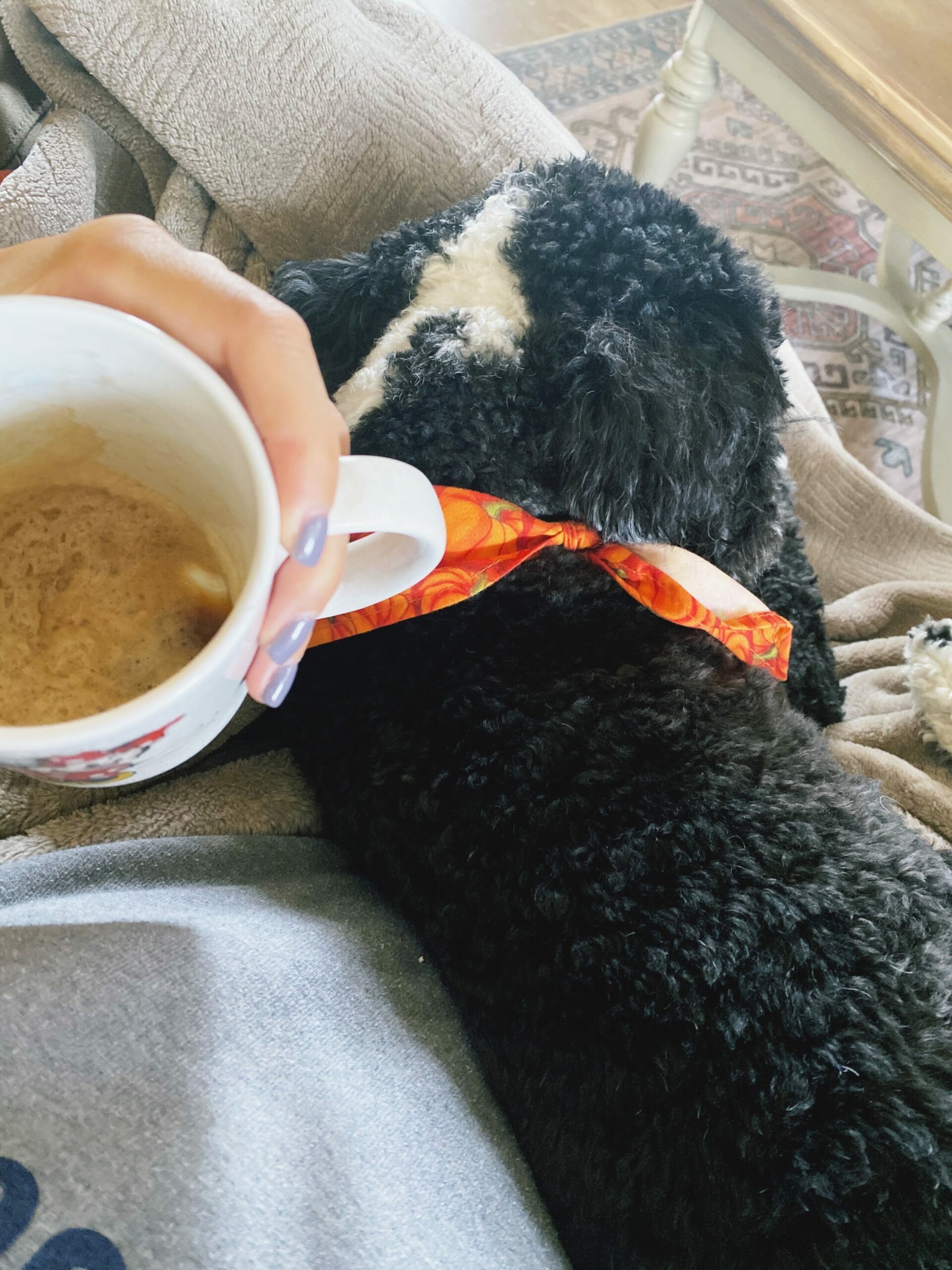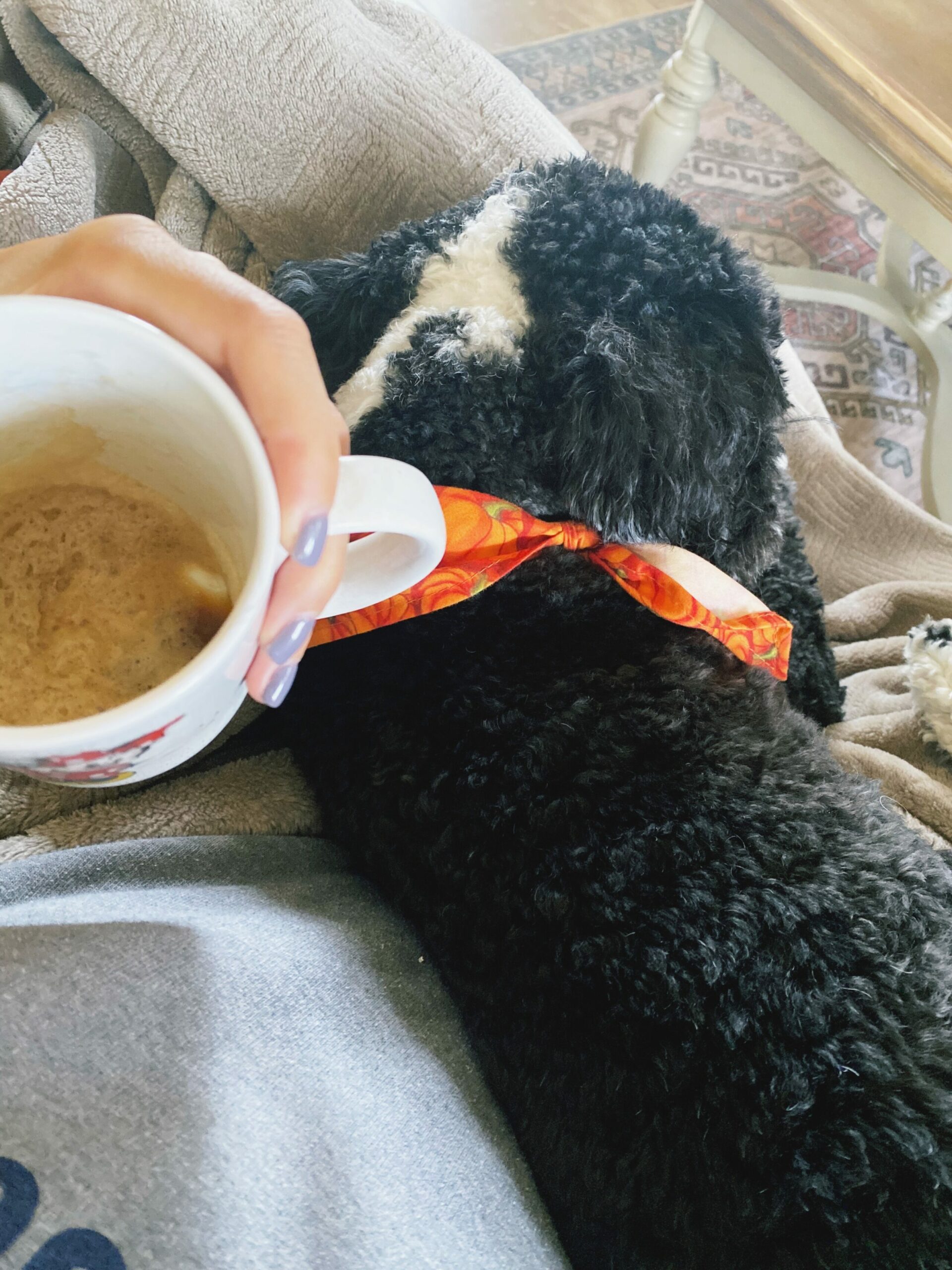 Sunday morning, madre made an epic brunch. No one ever knows what to get the Pilot for his birthday or any holiday, so she said she'd make him a birthday brunch. We all agreed that he should request this for every upcoming birthday because we all loved it. Coffee cake, beans, egg casserole, corned beef hash, potatoes, bagels, the whole spread was a dream.
In the afternoon, the Pilot took the girls to our neighbor's Halloween party – I caught up on some work stuff at home and was feeling pretty rundown at this point – and we had turkey pumpkin chili and cornbread for dinner.
Now we're back into the week and into the Halloween fun! I'll probably catch a midday yoga class for a little zen in the middle of the activities. I hope you have a wonderful day, too!
Thanks so much for stopping by the blog today and I'll see ya tomorrow with my first gift guide of 2022!
xo
Gina
Source by fitnessista.com