5 Days, 5 Ways: Band Collar Shirt
Get onboard the band collar band wagon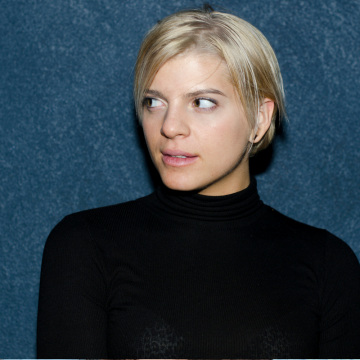 By Gabi Meyers | Last Updated: Feb 11 2022
Let's start by accepting the fact that you will always need at least one standard collar shirt.Like blue. And white.
…Okay, now that that's out of the way.
Moving on! 
Like to, let's say, the band collar shirt! Also known as a mandarin or grandad collar, band collars are innately easier and neater than your standard dress collar.
They don't require – or even allow – for a tie. They always hold their shape when buttoned, no collar stays necessary. Their simple, stiff collar adds a polished, minimalist feel that can make any of your go-to outfits feel more modern.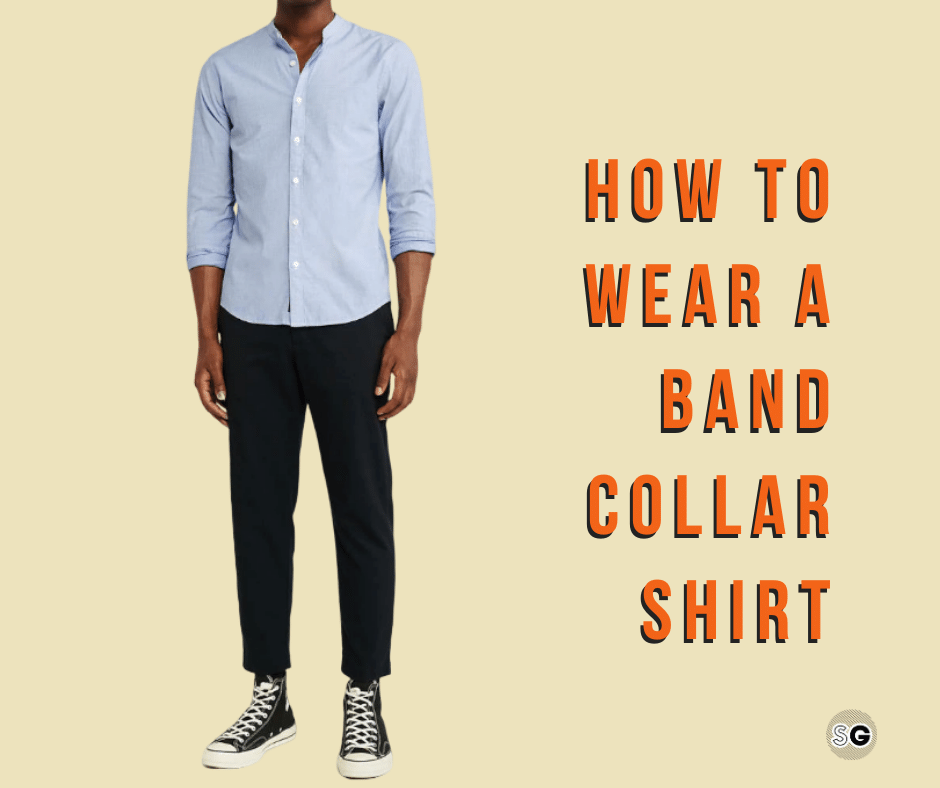 When to wear a band collar shirt?
A banded collar shirt often comes in lightweight summer fabrics like linen. As such, you'll find more spring- and summer-appropriate styles in a band collar. Don't let that dissuade you from wearing this shirt all year round, though, so long as you can find a style in a heavier weight like poplin. Check out SG's picks after the outfits, below.
Below, how to wear a band collar shirt five ways: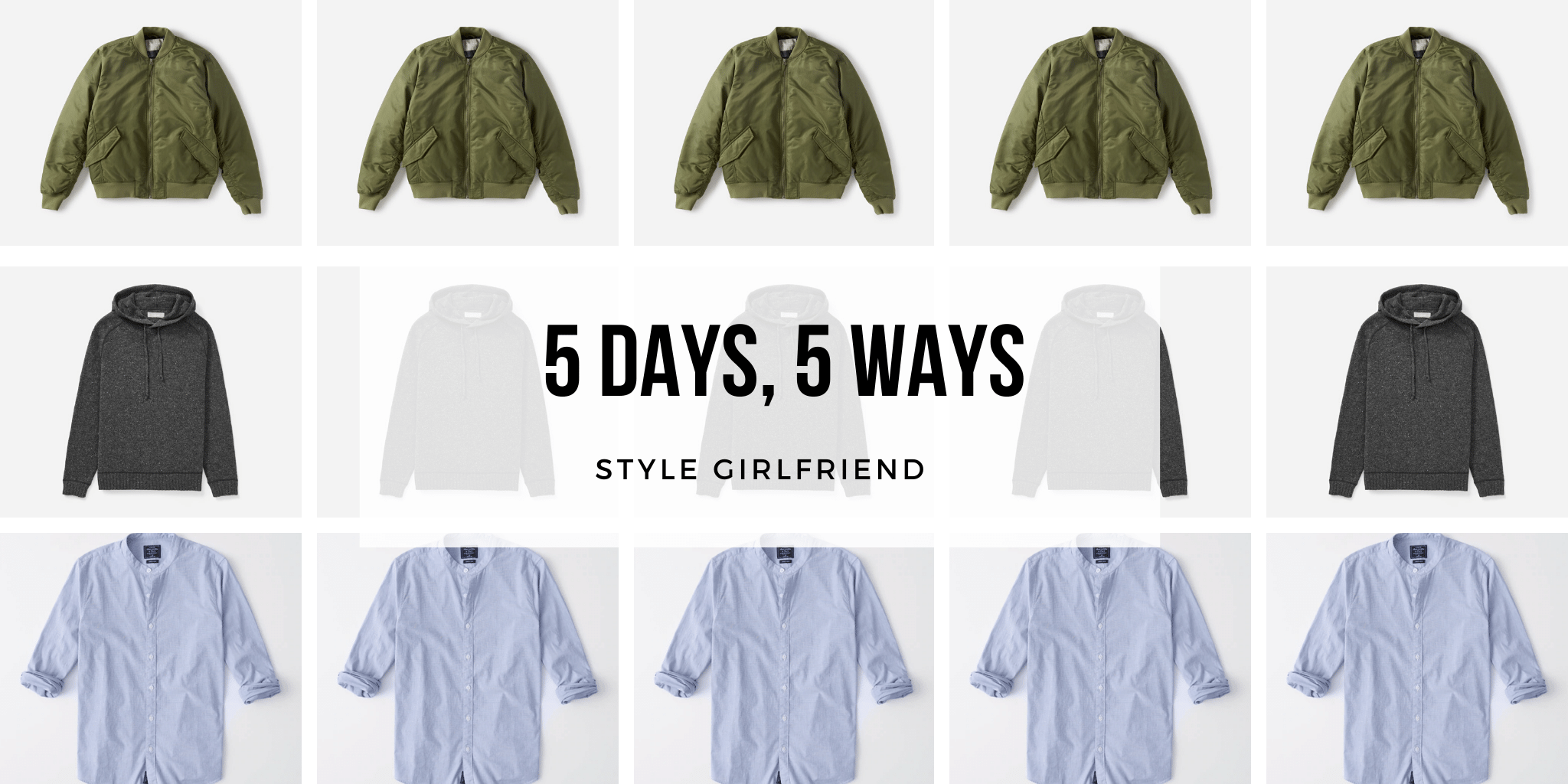 MONDAY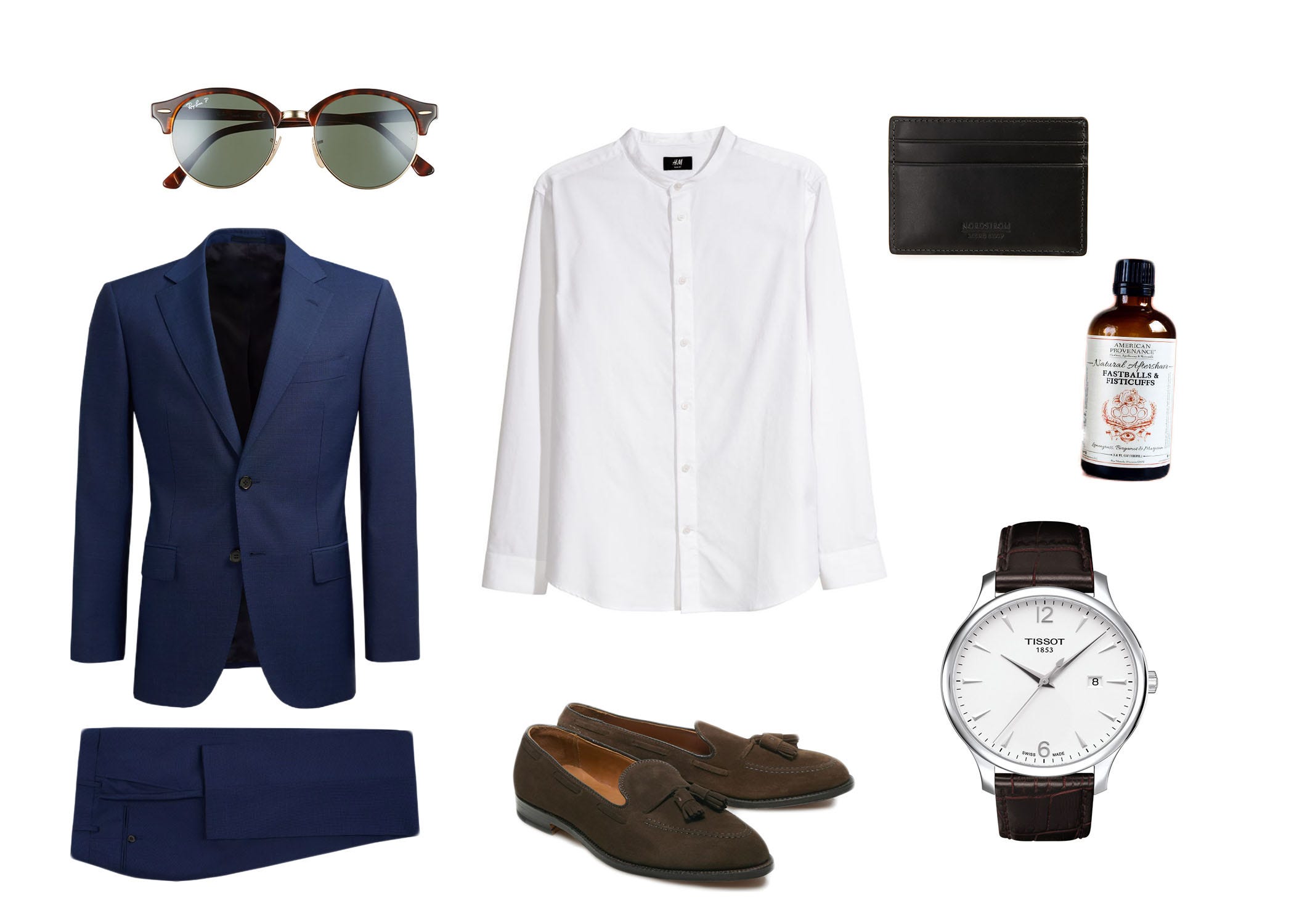 suit: Suitsupply  | loafers: Hugo Boss | sunglasses: Ray-Ban
SG Says: Leave the top two buttons undone and go no-show socks (or no socks at all) with the loafers for a more relaxed look.
Just because you're in a suit doesn't mean you have to look or feel stuffy. 
TUESDAY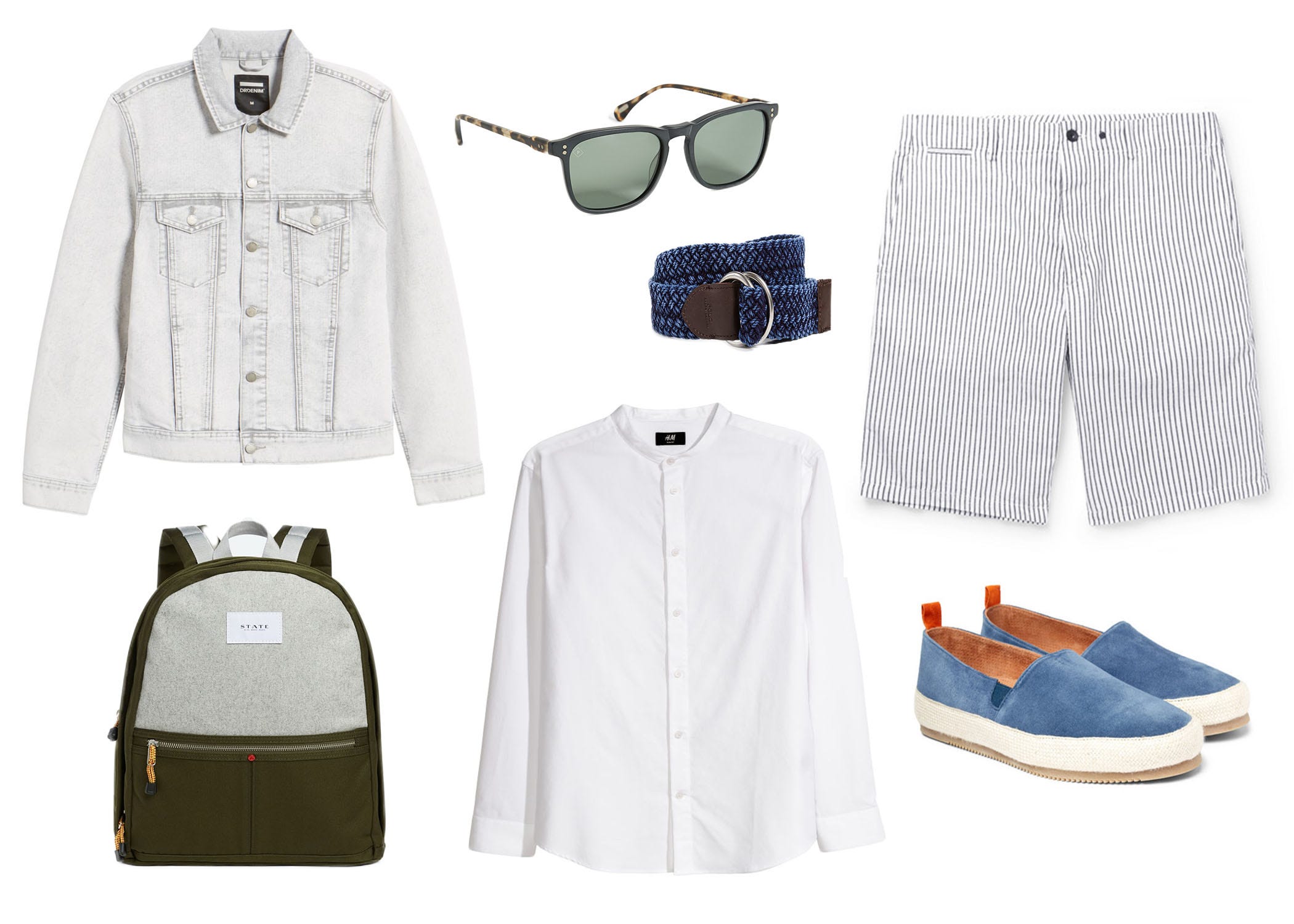 shorts: Odyssee | jacket: Levi's | backpack: State (similar) 
SG Says: Are you ready for shorts season? You don't have to go full seersucker.
Opt for a monochrome look with pops of bright blue if summer pastels aren't your thing.
 WEDNESDAY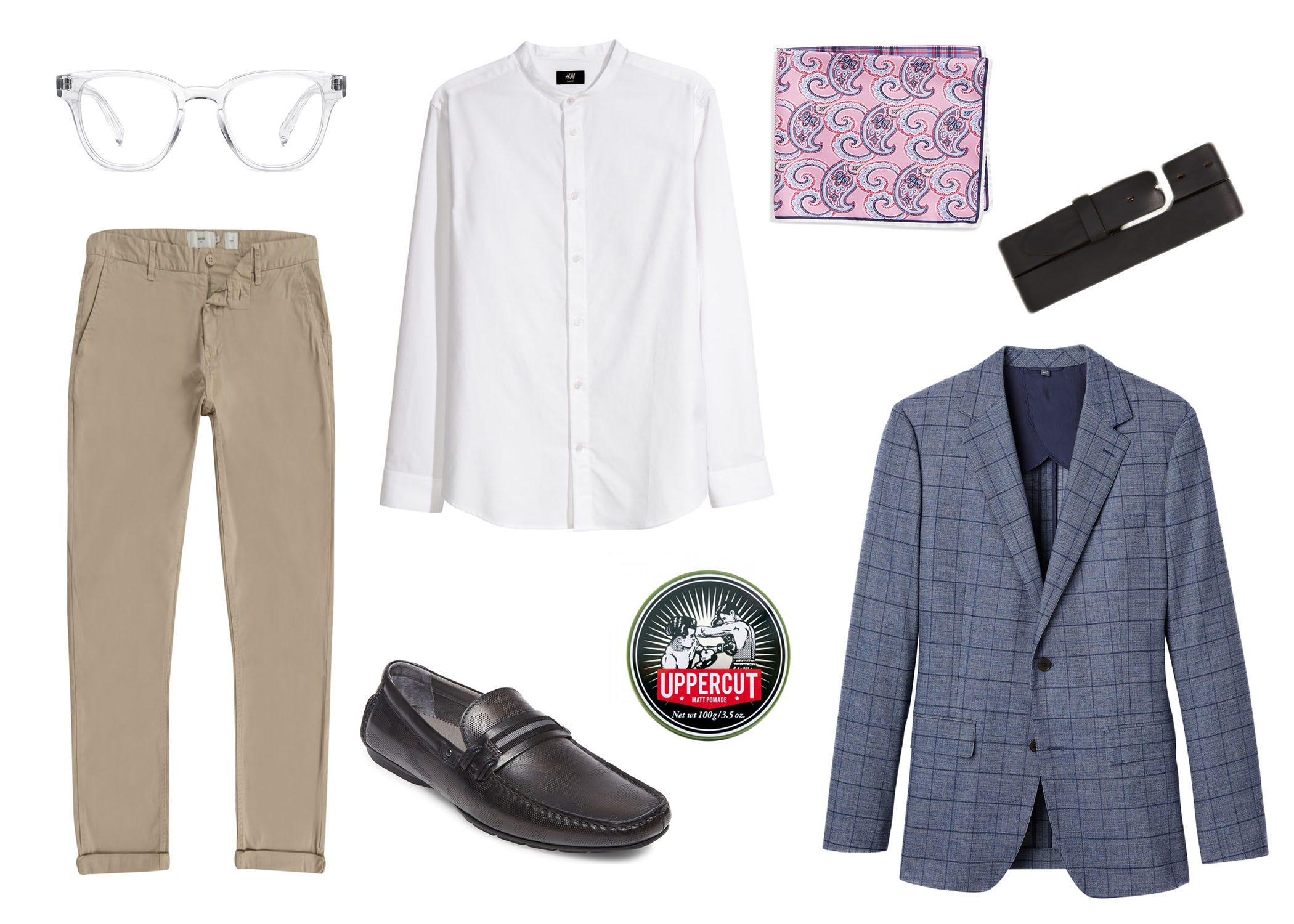 chinos: Banana Republic | blazer: Bonobos 
SG Says: Make your trousers feel summer appropriate by opting for a slightly cropped pair and pairing them with driving loafers, sans socks.
THURSDAY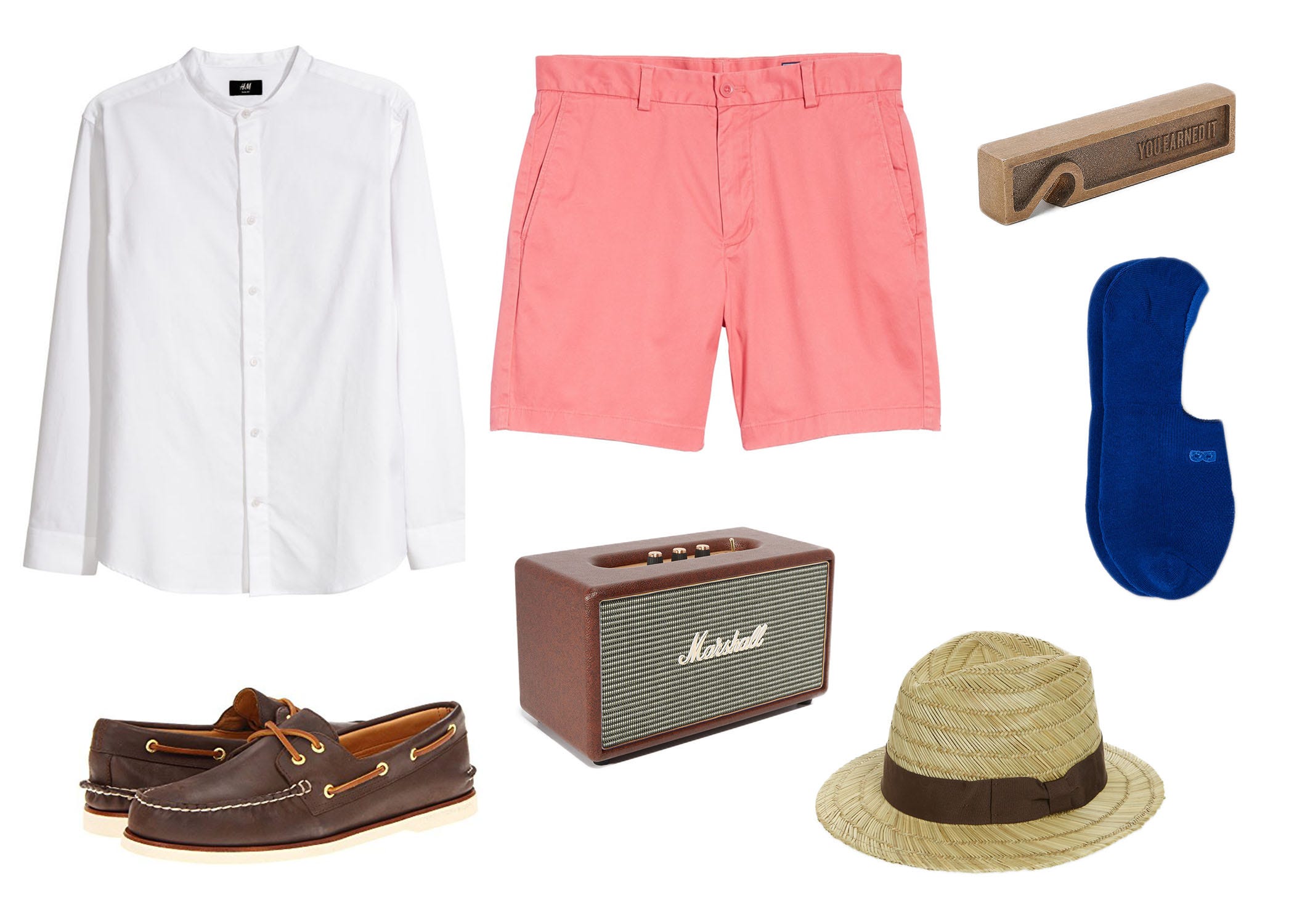 shorts: Vineyard Vines | shoes: Sperry | hat: Brixton | socks: Pair of Thieves 
SG Says: Our favorite way to show some ankle and keep your feet from sweating?
A discreet pair of no-show socks.
FRIDAY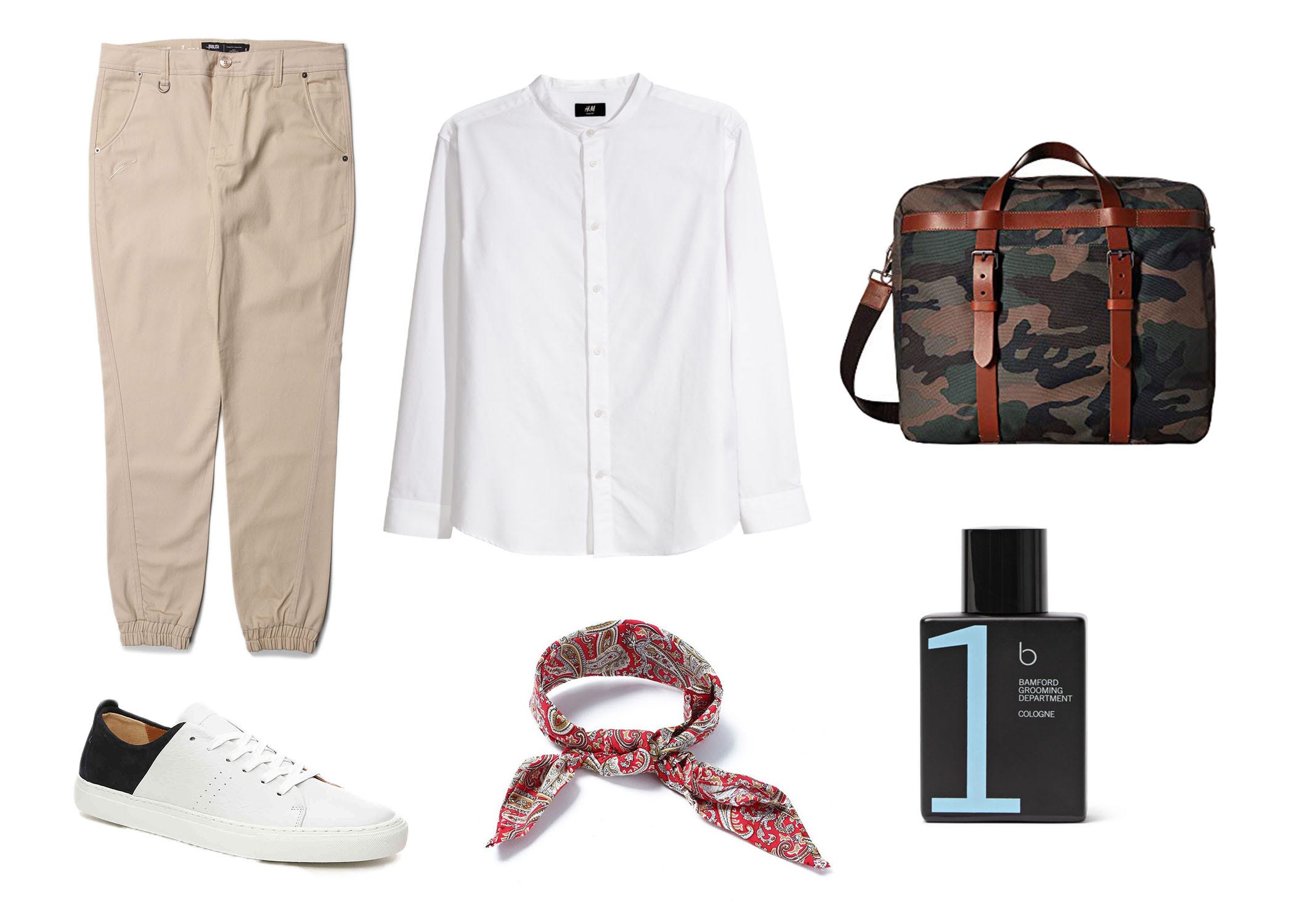 sneakers: Supply Lab | bandana: Target (similar)
SG Says: Still figuring out whether or not you actually like joggers?
Try wearing them like this…with a nice pair of sneakers and band-collar shirt to give the whole vibe a less 'lazy' look.
Shop #SGapproved band collar shirts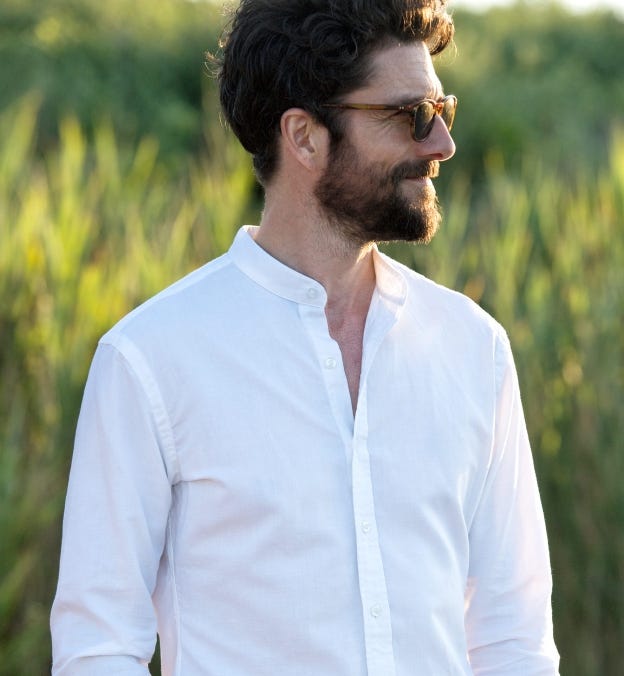 Proper Cloth Portuguese White Cotton Oxford Linen Shirt, $125


Source by stylegirlfriend.com