By Gabi Meyers | Last Updated: Sep 19 2022 | 4 min read
When it comes to fall outfits, there's a fine line between "Ryan Gosling at the airport" and "Ryan, your second cousin who comes straight to family functions from his construction job."
So together with our pals at Huckberry, we compiled four tips for guys to ensure your fall 'fits fall on the Gosling side of the casual outfit spectrum. 

Check out four fall outfit tips to elevate your layered-up looks:
1. Roll Up Your Sleeves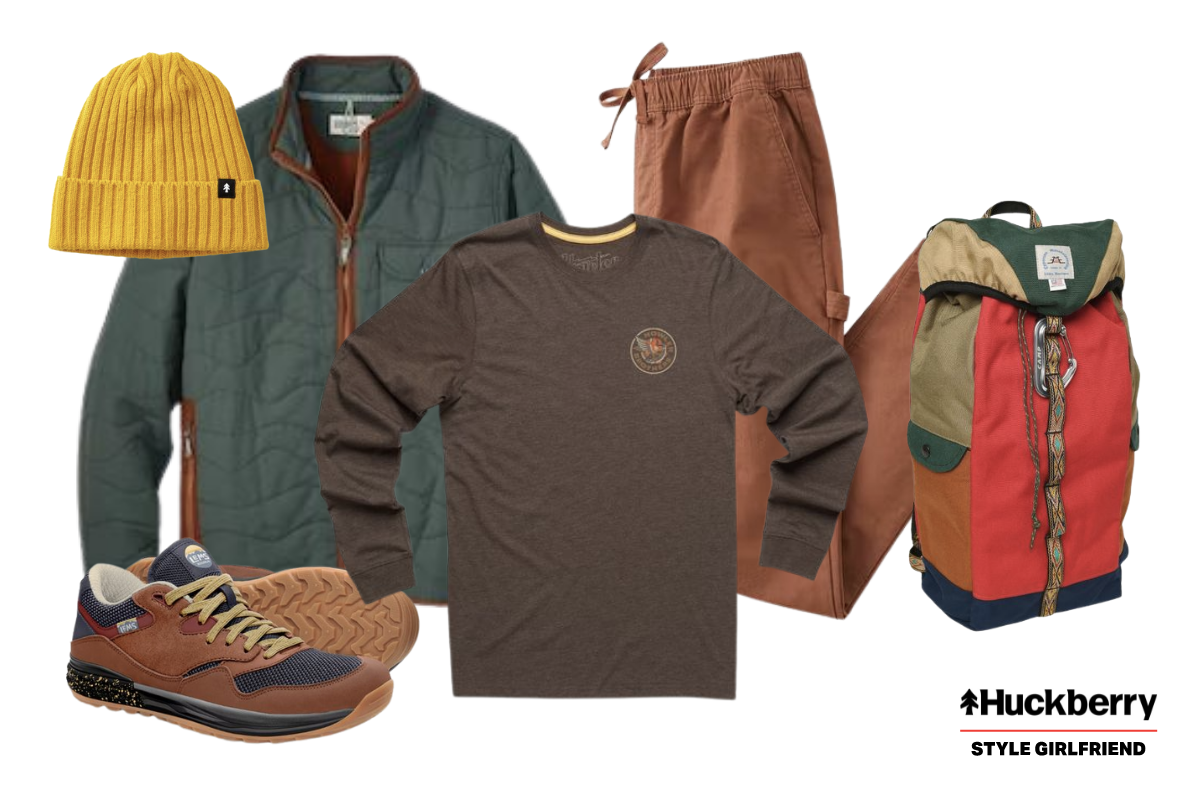 Shop the outfit:
Seems simple, right?
That's because it is!
Whenever you're wearing extra layers—and in the fall months, when aren't you?!—fold back your jacket or top layer for a casual, je ne sais quoi vibe.
As for the proper technique? Don't overthink it.
If it's a shirt jacket or really any item with a sleeve that buttons at the wrist, fold it back then shove the bunched-up material up your forearm (here's a primer we made a million years ago that's still helpful!).
RELATED: Shop all Team SG's fall favorites
Besides a rolled sleeve being stylish, wearing an extra layer is functional, too. After all, it's easier to remove items to cool down than to add what you don't already have on you.
If you have the choice to be prepared or be cold, why risk it? It's better to have than to have not. And if you don't end up needing it, maybe someone else will, and then you're their hero!
2. When in Doubt, Flannel Out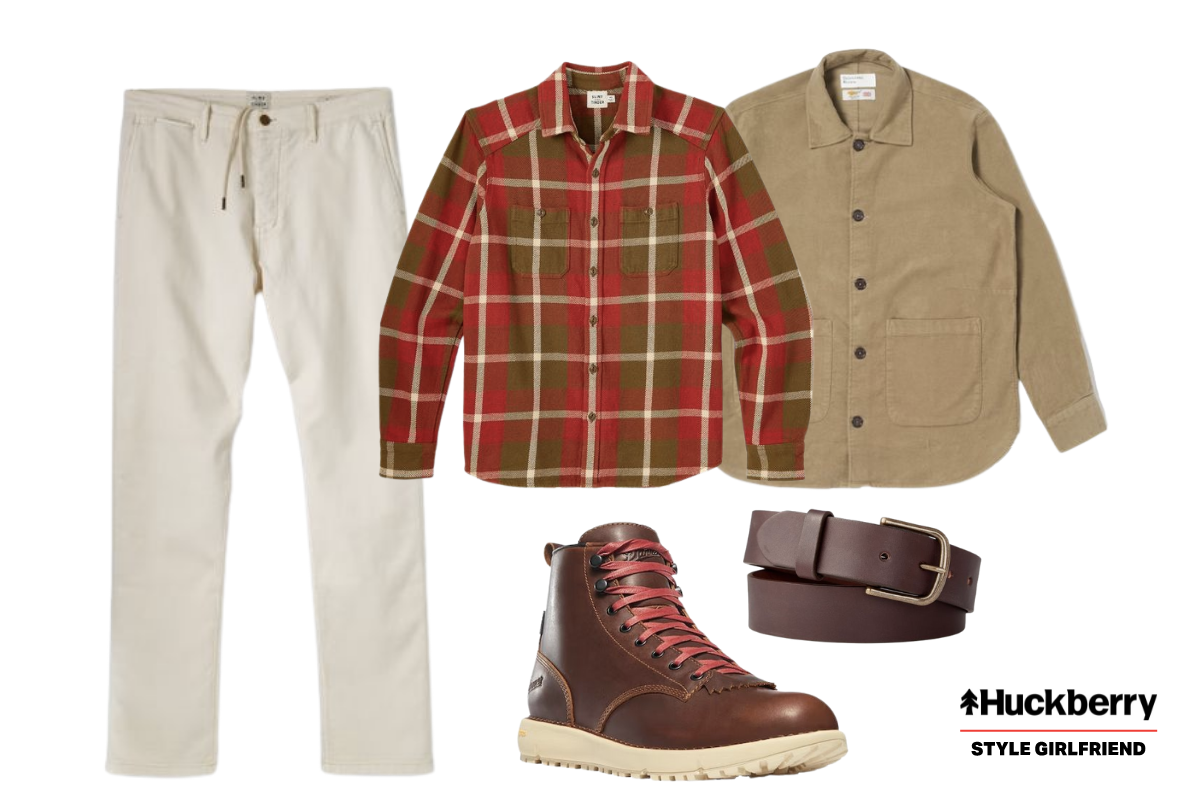 Shop the outfit:
Meeting friends out after work? Going to a bonfire? Headed to a hayride?! Bobbing for apples? Raking crunchy leaves?!
WHATEVER iconic autumnal occasion you're attending, a flannel shirt will fit right in. 
Whether you opt for a slim fit style buttoned up under a sportcoat, or a boxy fit open over a tee, a plaid flannel gives any outfit instant fall flair.
Plus, flannels are notoriously ultra soft and cozy, so you can feel like you're wearing pajamas while looking put together.
3. Say Yes to Wide-Brimmed Hats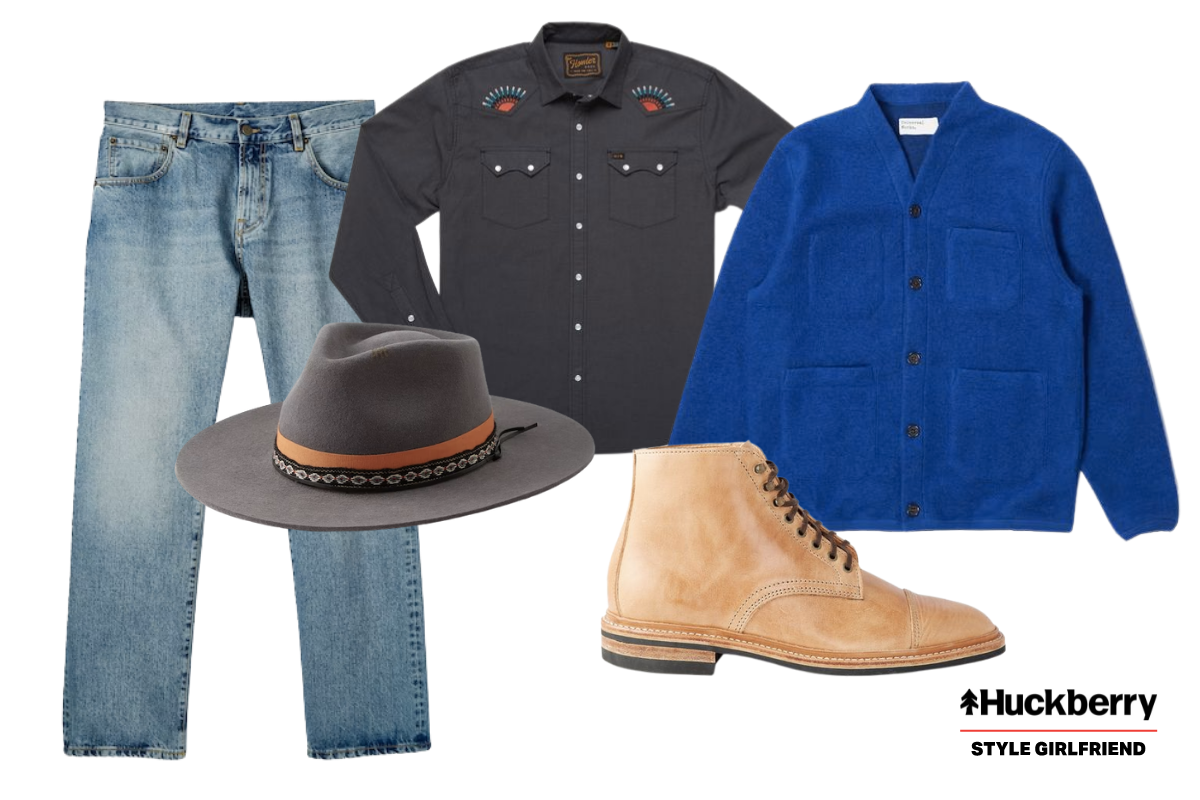 Shop the outfit:
As the saying goes, every season has its hat.
…Okay, no one says that, but hear me out!
Winter is beanie weather. Spring brings baseball caps. Summer says 'bucket or chuck it', and fall cools down just enough—but not too much—for the elusive cowboy hat. 
Crafted from luxe materials like leather and wool, this accessory keeps the sun off your face and doesn't let your body heat escape from your head, marrying the needs provided by the hats of choice in the two sandwiching seasons. 
You may ask yourself, Do I need to be a cowboy to pull this off? And the answer is absolutely not. 
Every guy can pull off a wide-brimmed hat with a little confidence and the right clothes.
To keep from looking like cowboy cosplay, stick to other sturdy pieces like been-through-the-wringer jeans and a hearty cardigan.
4. Embrace a 'Back to School' Vibe
Shop the outfit:
While I don't think I ever want to go back to school, I do love the feeling of going back to school, and even more so the style.
For those of you that went somewhere with a uniform you may feel differently. But I for one love that "Dark Academia" style.
I would hate to wear the same thing every day, but I love a little collared shirt and pressed pants moment.
When in doubt, go back to basics!


Source by stylegirlfriend.com