When All You Want to Wear is Loungewear, Here's the 20 Pieces to Buy
Stay home in style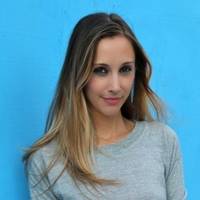 By Megan Collins | Last Updated: Apr 4 2022
Remember the Before Times™, when we wore pants and suits and shoes with laces?
I know, it's hard to think back that far.
In the new age of Self-Quarantine, comfort is key. We've already discussed the secret to WFH style (psst, it's fancy shirts on top and anything goes on the bottom). But what about your downtime-downtime?
When it's time to really chill out (well, as much chill as possible during a global pandemic), Team SG has you covered. That's why we pulled together a shopping list of the best loungewear for men to wear right now. Get ready to hit "add to cart" on at least a few of these 20 items…
Keep scrolling for SG's picks of the best loungewear for men:
SG Says: Before you say anything, YES this is expensive for a sweatshirt.
But if you've ever slipped into John Elliott sweats (top or bottoms) before, you understand.
They're somehow so soft and so structured at the same time, and will make you look like a Kardashian-adjacent, Calabasas-living California cool guy. And yes, that's a thing to aspire to, at least when it comes to style.
SG Says: Yes they're expensive for sweatpants but they're also like, the nicest sweatpants you've ever worn? And they're Nike, so you know they're well-made and will stand the test of time.
Bottom line? If you're looking for tailored sweats you can wear and feel mostly dressed for the day, these are it.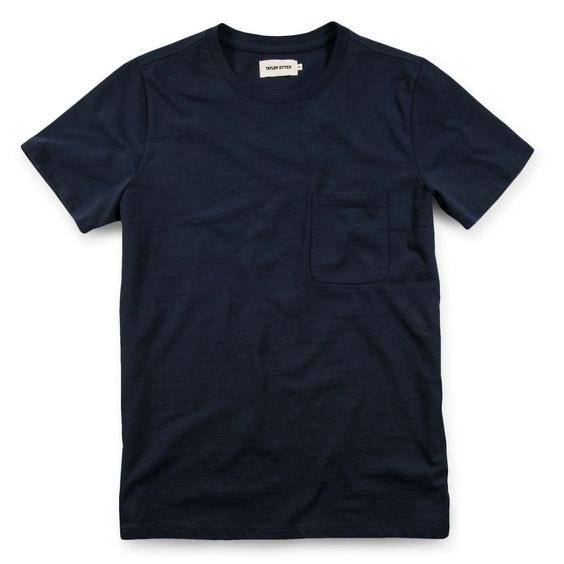 SG Says: Luv 2 support independent retailers through all this, and Taylor Stitch is a small business we can get behind. And when it comes to the best loungewear for men, a structured pocket tee that's nicer than whatever you wore to bed is key.
SG Says: This just-the-right-shade of grey hoodie wears like a dream…structured but not stiff.
The red, white, and blue detailing feels like a nice nod to the "We're all in this together, just apart" moment we're living through, too.
SG Says: There's always room in your drawer for one more henley, right?
SG Says: We've said this before, and we'll say it again: the secret to WFH style is wearing something nice on top, and going wild with your bottoms.
Such as? These Rhone performance shorts that have an "all day, everyday" fit and feel.
SG Says: Dress up a simple t-shirt with a lightweight cardigan in a breezy spring color.
SG Says: Our team is very into a calf-length sock for spring, and these from Bombas are top notch.
Not 100% on the science behind this technology, but the honeycomb arch support makes you feel like your foot is wrapped in a hug all day long.
Science!
SG Says: Alo is your girlfriend's favorite activewear, and might be yours soon, too. These moto joggers are cool without feeling too cool.
As in, yes, you can pull them off with whatever's already in your closet.
SG Says: Not that you should ever feel like you need an excuse to treat yourself to a new pair of slippers, but… If you want one, here it is.
SG Says: Is it time for a rugby shirt era in your style journey? Maybe!
Turtlenecks are a great work from home option because they'll make any ratty pair of sweatpants or shorts look like James Bond on his way back from the gym.
SG Says: This is the time to live your track suit fantasies, especially with the matching jacket ($75).
SG Says: We don't always recommend fleece vests, but when we do…they look like this.
SG Says: Why yes, this is the perfect time to upgrade your underwear.
I'm not going to say too much about why Tommy John blows away the "sheesh these are expensive" underwear competition, but I'll leave you with three words:
Quick. Draw. Fly.
SG Says: This is the sweatshirt of your dreams. Just give into it.
SG Says: Because bad hair days happen at home, too.
Actually, they probably happen at home more often.
SG Says: This unisex sweatsuit (hoodie here) could be the demise of your self-quarantine boo'd up relationship…that is, if you buy just one.
You've heard of push presents; consider the purchase of one for you, one for her a pandemic present.
SG Says: Yep, still beating the Birkenstock clogs drum.
But how could we not, when these cozy shearling-lined slip-ons could be on your feet right now??
SG Says: Some loungewear essentials, like a long-sleeve fleece pullover from an iconic outdoor retailer, will never go out of style.
SG Says: Okay, one more pair of slippers, then we're done. Because when it comes to the best loungewear for men, you really can't go wrong with a pair that looks this fuzzy and fun.

Want more WFH style? Check out #SGapproved outfit inspiration.


Source by stylegirlfriend.com