3 Ways To Wear The Khaki Suit
the suit to get you through the summer
By Style Girlfriend | Last Updated: Jun 26 2022
More versatile than you may think, the cotton khaki suit makes a great addition to any guy's closet in the spring and summer.
Stand out from the sea of standard grey and navy at the office. Make a style statement at weddings. Look better than your friends at parties. This suit can help you do it all.
The khaki suit: Bonobos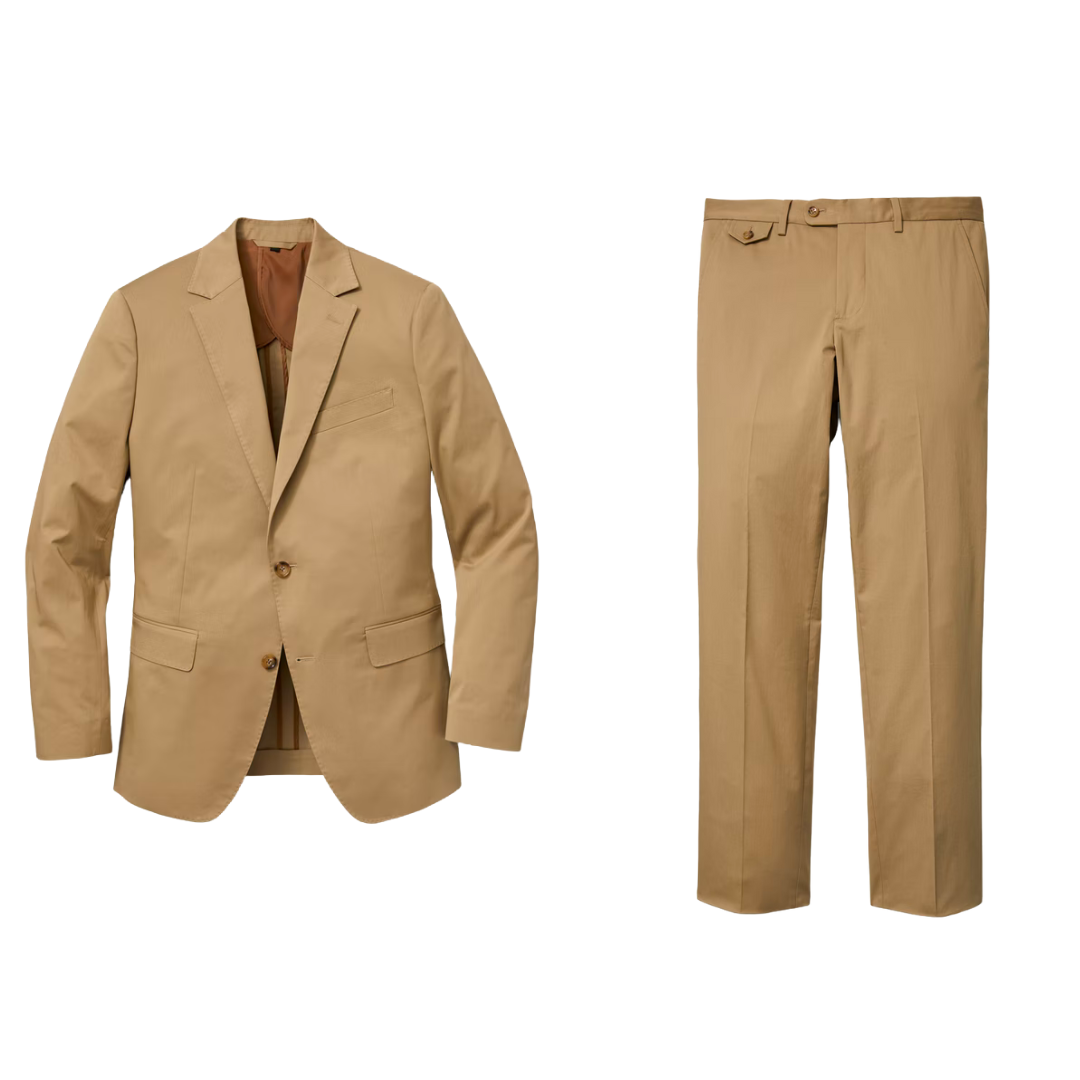 Below, three ways to wear a khaki suit:
THE CLASSIC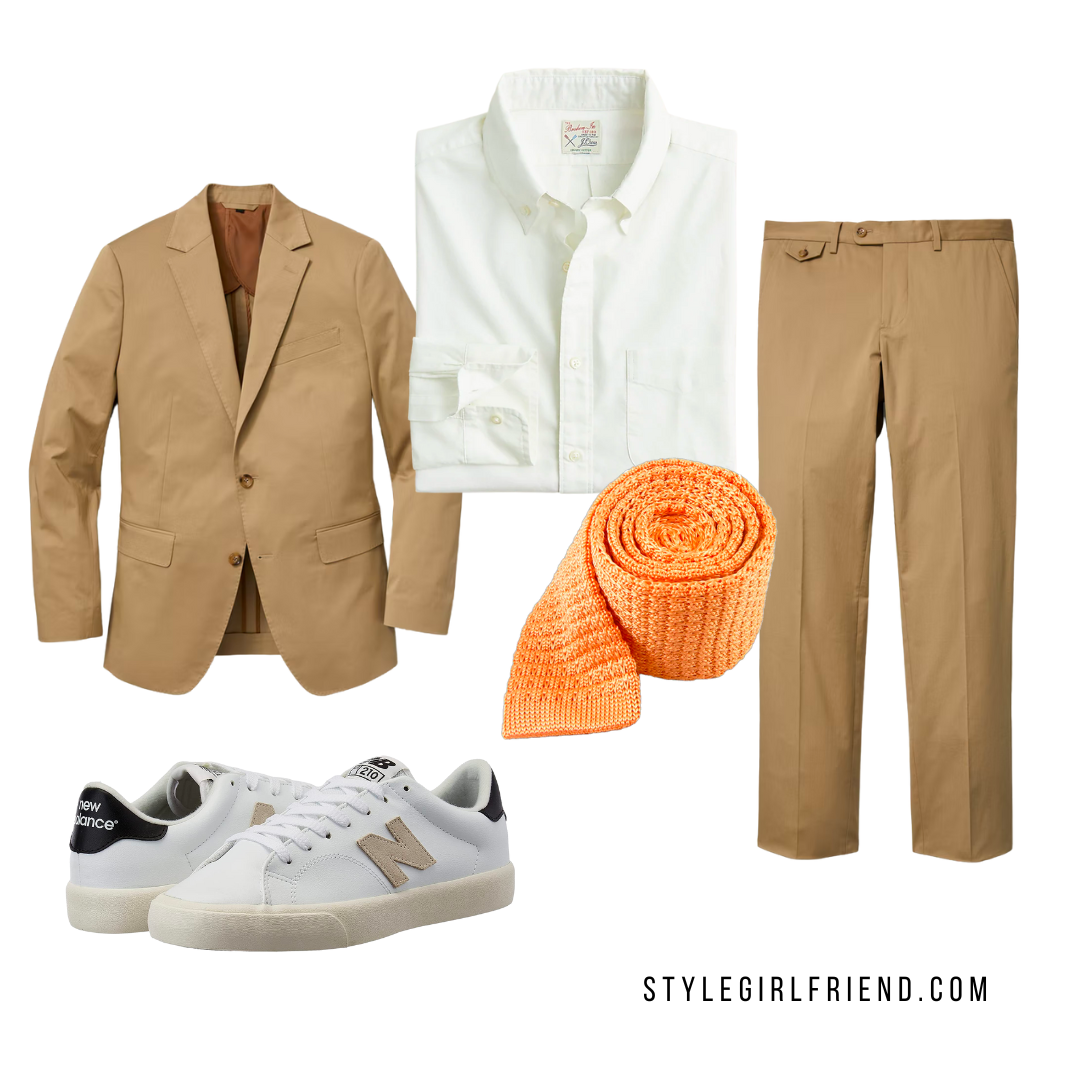 shirt: J.Crew | knit tie: The Tie Bar | sneakers: New Balance
Wear it Well: This look is great for a wedding, a baby shower, an engagement party or any other celebratory summer event.
If you're going to wear a tie, make sure your shirt is tucked into your pants. You don't have to wear a belt if the pants fit well. Though, if they are a bit big around the waist, a belt is a must. And make sure it coordinates with your shoes!
As for what to wear on your feet? No-show socks will allow you to flash some serious ankle, comfortably and sweat-free.
If you want to add a pocket square, fold the fabric into a rectangle the size of your pocket, slide it in length-wise, and leave about a ¼ inch poking out above the top of the pocket.
HEAD-TURNING CASUAL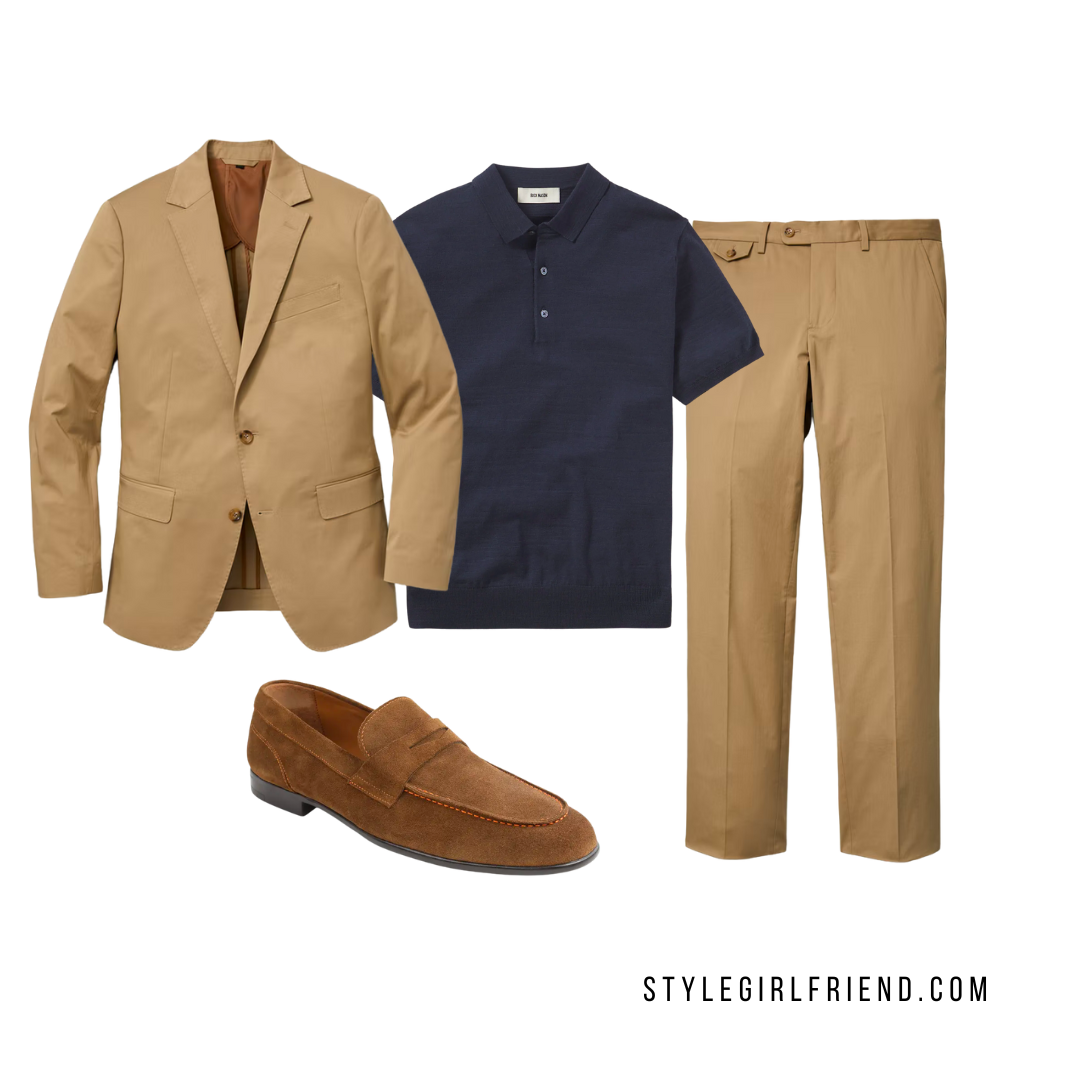 knit polo shirt: Buck Mason | loafers: Bruno Magli
Wear it Well: This look would be great for any occasion that calls for dressing up outdoors. Something breezily elegant, like a polo match or garden party.
Tuck the knit polo into the front of your pants, or fold it over while leaving it untucked.
COCKTAIL PARTY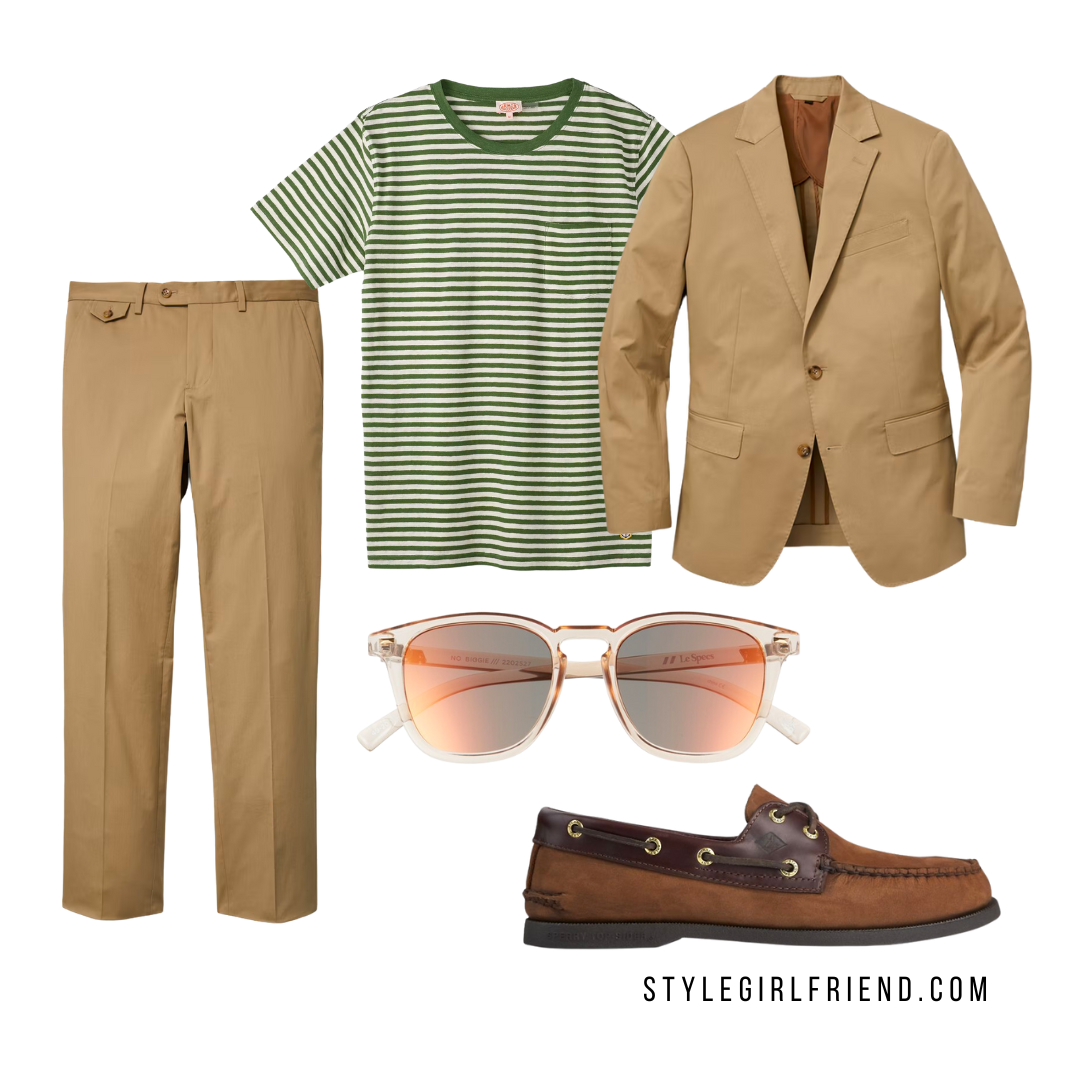 striped tee: Armor-Lux | boat shoes: Sperry | sunglasses: Le Specs
Wear it Well: The mix of a t-shirt with a suit lends itself to casual afternoon drinks or the patio of a wine bar.
RELATED: The Best Boat Shoes for Summer
Want more men's summer style tricks and tips? See how to wear the nautical look and our favorite 5″ shorts.


Source by stylegirlfriend.com