The Best Men's High Top Sneakers and How to Wear Them
When they go low, we go high.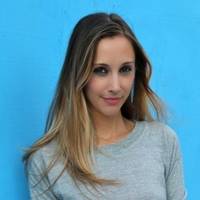 By Megan Collins | Last Updated: Mar 11 2022
As a kid, I felt like high top sneakers were strictly for the basketball court. As an adult? I say, game on.
Truly, if you only add one shoe to your spring wardrobe this year, let it be a high top.
There's so many good ones to choose from, but Team SG narrowed the list down to our three favorites for guys to make shopping easy.
Or at least, easier. There's a good chance you'll want all three.
We even included a few outfits below to help along ideas of how to wear your new (favorite) shoes with the rest of your closet's contents.
Each sneaker has a very different vibe, and you might be surprised by which jumps out and calls, Wear me!
Below, the 3 best men's high top sneakers to wear right now:
1. Nike Blazer Mid Vintage
If you're looking for a trendy sneaker, stop. Do not pass go. Do not collect $200. Unless it's to spend on these sneakers (don't worry, you'll have extra left over).
Nike's sneaker of the moment is a throwback—this style is literally called the Mid '77 Vintage after the brand's early offerings for the basketball court—yet feels totally youthful.
So youthful, in fact, that guys born before the 1990s might not be sure if they can pull them off.
Don't worry, you can. Just keep the rest of your outfit subdued.
The look you are going for is not, Justin Bieber on tour. It's I am going to see Justin Bieber on tour…sure I'm just tagging along with my girlfriend but, hey, the guy's got some bops.
2. Vans Sk8-Hi
Another youthful sneaker that pretty much every guy can pull off. No, you don't need to have ever owned a skateboard, ridden a skateboard, or sat through grainy home videos of other people skateboarding to wear Vans today.
Our team likes the suede style, as it feels a bit more elevated, but you can always go with the tried and true canvas in black and white, if that's your style.
3. Converse All-Stars
A classic.
Truly, whether you're fifteen or pushing fifty, you can pull off Converse All-Stars.
And they last for-ev-er. So, buy them now and wear them until the next time you go through a mid- (or quarter!) life crisis and wonder if you're too old for them. Then, come back here and we'll assure you that you're not.
What to wear with high top sneakers
Obviously high tops lend themselves to casual outfits. We've pulled a few together below. Looking for more ways to update and upgrade your wardrobe? Schedule a styling session with a member of Team SG!
Casual Cool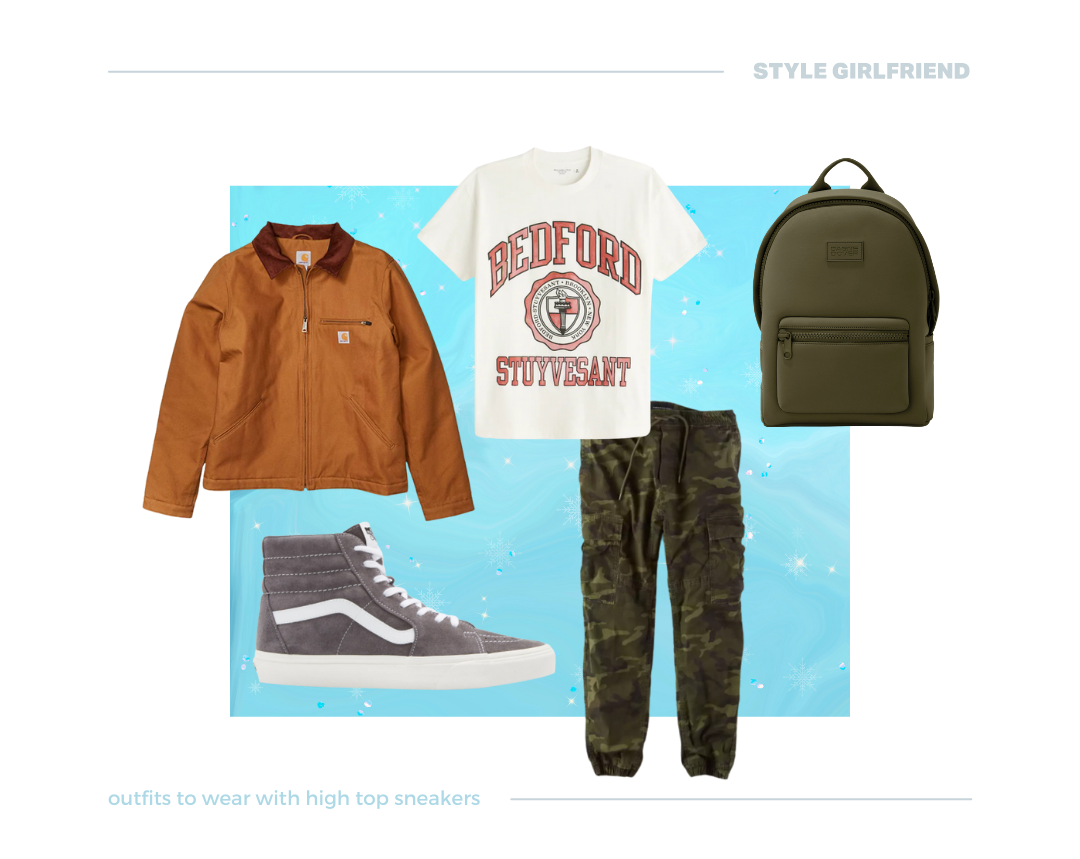 SG Says: The Vans, particularly, lend themselves to a laid-back look.
Think: joggers, a vintage tee and ready-for-anything casual jacket.
RELATED: The SG Guide to Guys' Joggers
Shop the outfit:
City sophisticate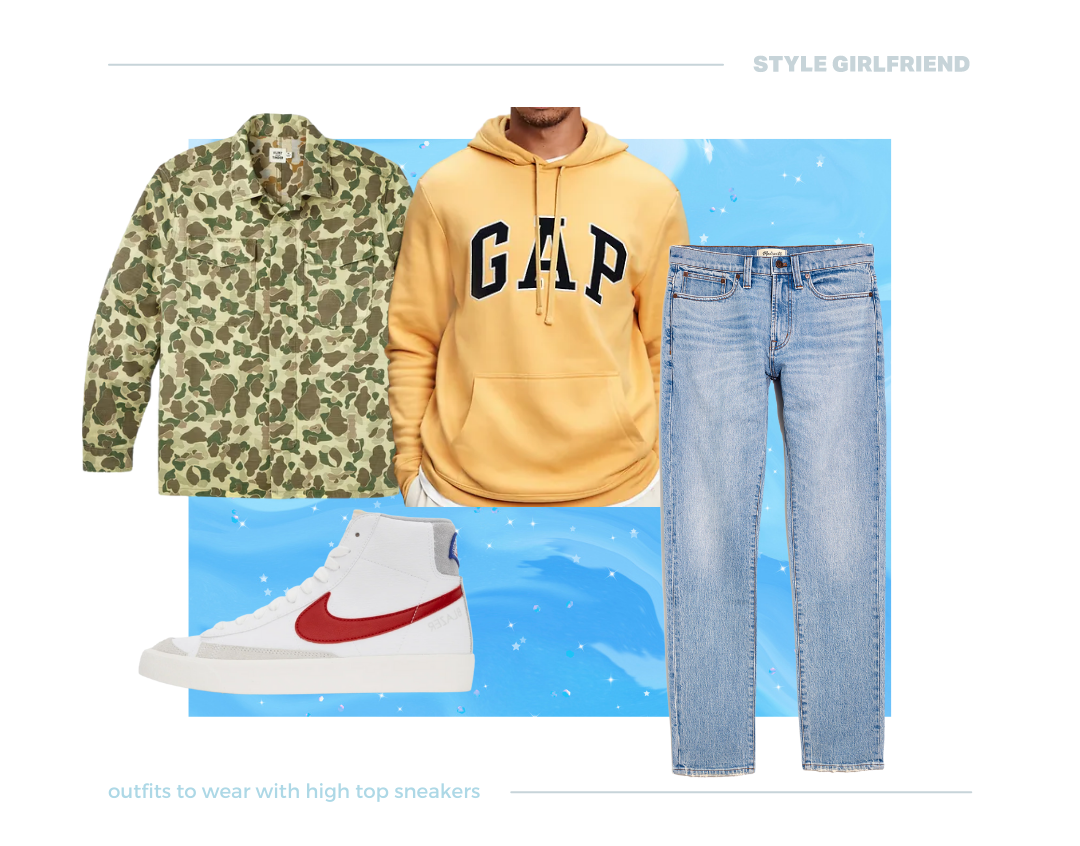 SG Says: Have we mentioned that the iconic Gap arch logo hoodie is back? Because it is.
Buy one in whatever color you like, then wear it with everything. Including the Nike Blazers and a cool fatigue jacket, like this one from Flint and Tinder.
Cuff the jeans so everyone can get a good look at the sneakers.
Shop the outfit:
Old-school elegance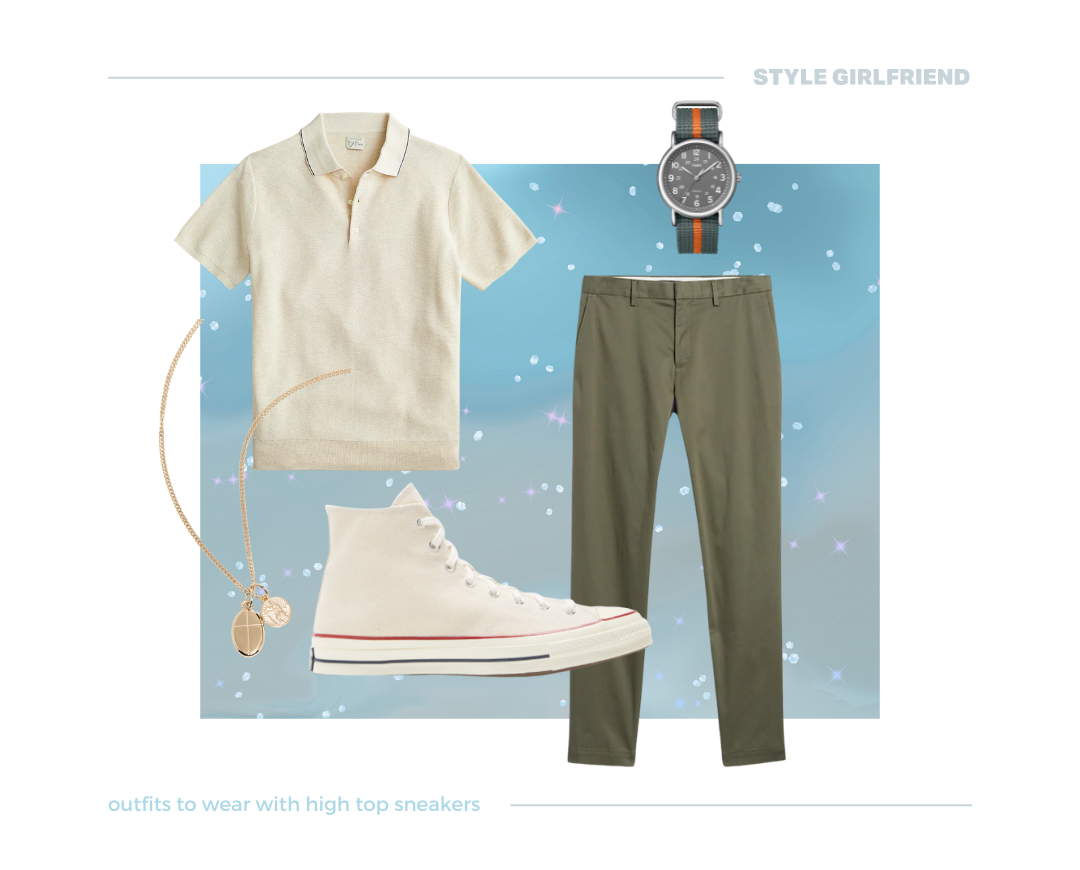 SG Says: Didn't think you could wear sneakers with a dressed-up outfit? Think again. This look would totally work for a backyard cocktail party or, like, a baptism at a cool church where they allow women to be priests.
Shop the outfit:
Want more sneaker style? Check out the #SGapproved download on all the best spring shoes for guys


Source by stylegirlfriend.com