Costume dramas come in and out of style in the culture at large, but they're always in style in my heart. This week's picks are all series created by artists, filmmakers, and critics who take clothing, fashion, and costumes seriously. From a history of menstruation to a rating of Barbie movie costumes based on historical accuracy and a deep-dive on costume dramas made in the '90s, there's a wide range of content, relying on diverse expertise, that offers a chance to reconsider the past from a new perspective. In a world that seems intent on rolling back the rights of women as far as they can go, these series will give you a sense of where we've been and where we might be headed again.
From corsets to constantly being underestimated, women have survived a lot. Women's History Month may be long over, but learning about the women who shaped history, and those who lived through it, is vital every single day of the year.
If you still want more on costuming — who doesn't?! — you may want to check out our profiles on costume designers Vera Chow and Ayanna James-Kimani.
Here are Women and Hollywood's latest podcast and web channel selections.
Web Series
"History Tea Time with Lindsay Holiday"
With a tagline like "Spilling the tea on history," how could you not be drawn in by this YouTube series? Not only does this series cover overlooked women in history, it also does deep dives on various queens, explains what a lady in waiting actually did, and covers LGBT Royal history.
In "A History of Plastic Surgery," Holiday takes us from ancient Egypt to India and Ayurvedic medicine, rhinoplasty in ancient Rome, and medieval diet surgeries. We learn, for example, that cutting off the nose was a common practice in ancient times as a form of punishment in many parts of the world — this necessitated the invention of reconstructive surgery.
If you ever wished the History channel was more interested in the lives of women, "History Tea Time with Lindsay Holiday" is for you. Holiday covers often overlooked or seemingly mundane aspects of the historical record, from menstruation to bras and corsets, underwear, time, royal weddings, names, and childbirth.
And if audio-only is more your thing, Holiday just launched a podcast version of her channel.
Karolina Żebrowska's YouTube Channel
Karolina Żebrowska's channel focuses on the history of fashion and has a distinct and hilarious point of view. She regularly covers historical (in)accuracies in film and television and works to humanize women of the past in videos like "Things Victorian Women Did Too."
Żebrowska's content seamlessly links current internet culture with the past in videos like "Girls Obsessed With Fall Back in 1899," "POV: you've met a pick me girl but it's 1778," and "a reality TV feud but it's Victorian." These are delightful historical dramas mixed with "SNL"-style skits and Żebrowska has a commanding and hilarious way of delivering her modern-day lines while wearing period-appropriate clothing.
Podcast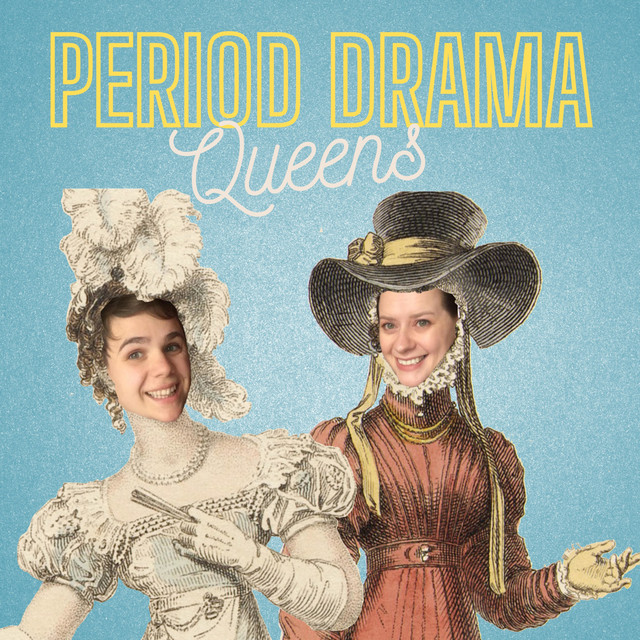 Though this podcast only has two episodes so far and is still finding its sea legs, the premise and hosts show great potential. The first eps cover period pieces made during the 1990s, 1996's "Emma" and 1995's "Sense and Sensibility." Not to be confused with the similarly named "Drama Queens" featuring "One Tree Hill" alumna, this title has "period" in it for a reason! They are fun episodes with multiple segments that cover everything from casting choices to period fashion. Hosted by two friends who live across the world from one another, the hosts have natural chemistry and clearly love the subject matter. Let's hope more episodes are coming soon!
Source by womenandhollywood.com